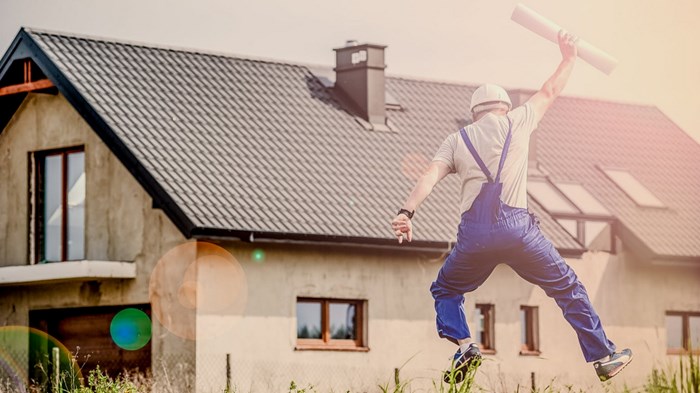 Image: Pexels
Ed: Tell us what led you to write your new book.
Tom: This book grows out of one of my life messages. For me, a life message is something I've been learning for decades, and is usually something learned out of pain. Thirty years ago, my wife Chaundel and I suffered a devastating loss when a flood hit the town we were pastoring in. Our own home was under nine feet of water, and many of our members' homes and our church were also flooded.
So we needed to rebuild, and as a young pastor I needed to lead a whole church that needed to put things together again. My mind went to the Book of Nehemiah. Since I knew he'd needed to rebuild a wall in Jerusalem, I thought he might have some things to teach us about rebuilding.
I'll never forget the joy I felt when I came across the promise in Nehemiah 2:20: "The God of heaven will give us success, we his servants will start rebuilding." I knew it was his promise for us. I first taught the seven principles in the book to that small church, and we were able to rebuild.
Ed:You talk in the book about the promise of putting it together again being not just for a natural disaster, but also for many of the other struggles we face.
Tom: I start each chapter of the book with the story of someone who needed to rebuild a marriage, business, country, or life. Because we live in a fallen world, things tend to fall apart. It's important to remember that we worship a God who has the power to put things together again. I love the prayer of Psalm 119:107 in the Message paraphrase: "Everything's falling apart on me, GOD; put me together again with your Word."
Ed:I was interested in what you learned from Nehemiah about where the process begins. We often want to dig right in to the task of rebuilding, but you found that Nehemiah pointed you in a different direction. What would you say to those who are just starting the process of putting something together again?
Tom: I'm thrilled you asked, because as I wrote the book, my heart most strongly went to those who need to get started. As I've worked with people over the years, I've seen how truly difficult it is to even begin. Most people who need to rebuild have been through a wearying process of seeing things fall apart—this is especially true in relationships.
Then someone like me comes along and says, "You can rebuild!" People have told me honestly, "I'd like to put it together again and I even know it might be a good thing in the end, but I'm just too worn out inside right now to even think about getting started."
We all need to know there is a place to start when you know you don't have it in you to start. Nehemiah 1:3-4 says,
They said to me, "Things are not going well for those who returned to the province of Judah. They are in great trouble and disgrace. The wall of Jerusalem has been torn down, and the gates have been destroyed by fire." When I heard this, I sat down and wept. In fact, for days I mourned, fasted, and prayed to the God of heaven. (Neh. 1:3-4)
Nehemiah started by doing three things: he mourned, he fasted, and he prayed. Mourning is expressing your hurt to God. Fasting is focusing your heart on God. Praying is asking for help from God. That's where you start.
Ed:Talk a little more about mourning. Why is it important at the start?
Tom: Unless you can mourn your hurt, you'll never be able to look to the future, because you'll stay stuck in that hurt. So for a marriage to rebuild, first you have to mourn the loss of the marriage the you might have dreamed. You need to mourn the loss that was in those years of struggle you've had.
Even if your expectations for the marriage were totally unrealistic, you still need to mourn the loss of that expectation. Jesus taught us, "God blesses those who mourn, for they will be comforted" (Matt. 5:4). You need God's comfort over what was lost to rebuild, and that comfort comes through mourning.
Ed: So we've focused on mourning, fasting, and praying as what you do at the start. As a final question, could you give us just a glimpse of what else is involved in the process of rebuilding?
Tom: After you get started, you need to know what to do to keep your energy during the rebuilding process. Appreciating people along the way and celebrating God with each step have tremendous power to energize our lives for God's purposes.
And then you need to make some choices so that things will last once you've rebuilt. I've seen too many people do the hard work to rebuild a relationship, only to see it fall apart again a few years later. For anything to last, it must be dedicated to God. I end the book looking at what that dedication looks like.
Ed Stetzer holds the Billy Graham Distinguished Chair of Church, Mission, and Evangelism at Wheaton College, is executive director of the Billy Graham Center, and publishes church leadership resources through Mission Group.
The Exchange is a part of CT's Blog Forum. Support the work of CT. Subscribe and get one year free.
The views of the blogger do not necessarily reflect those of Christianity Today.