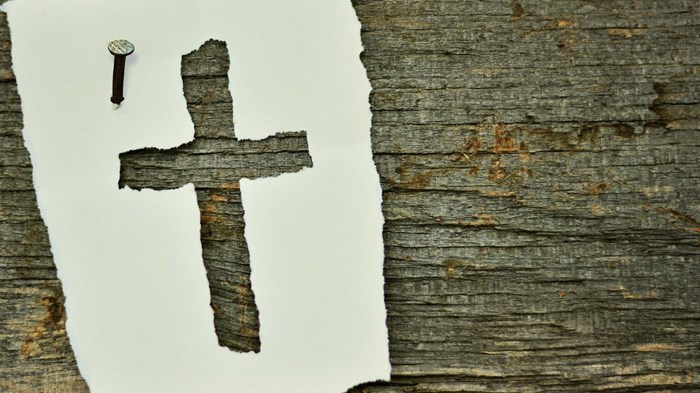 Image: Pixabay
The suffering leader sounds like an un-American idea. In our paradigm, leaders flourish, whether on Wall Street or in the house church. Even in the spiritual realm, we are susceptible to expectations that flourishing leaders have flourishing lives—yet we know better. And as we read our Bibles, nowhere do we find that promise or that narrative.
Suffering eventually touches all of us. A simple but wise woman once offered these folksy words to describe suffering:
I always say that there are three things that can happen to you in life:
Things you bring upon yourself
Things that others do to you
And the meteorites that hit you from afar
She sums it up well.
My meteorite was a terrible car accident that took the life of my husband Rick Ferguson, who was a pastor and catalytic church-planting leader. At age 45, I became a widow. That meteorite nearly took me under.
Yet very quickly, God clearly showed me that I would be responsible for the stewardship of my pain. That, just like every other resource or experience God thrust into my life, I would be accountable for my suffering and for the purpose God intended for it.
Perhaps it is in the crucible of our crushed lives that we actually demonstrate the greatest leadership of all as we embrace our suffering for the glory of God and for the good of the Kingdom of God. When we understand like Paul that we are comforted for the sake of others' consolation and salvation, our leadership DNA should kick in.
Yes, I know very well the feeling of wanting to curl up and die. I do. And yet God gets no glory in my hopeless despair and no one will be comforted by the comfort I have received in Christ unless I actually find my comfort in him.
Aside from the supernatural work of the gospel, nothing has brought more transformation to my soul than loss, grief, and despair in the light of the gospel. That transformation has made me a better person and better leader. I learned more in sorrow than I ever did in laughter (Ecc. 7:3-5).
I found new treasures in the field of suffering.
Newfound Hope
Oddly, it was despair that taught me about hope.
Charles Spurgeon said, "Hope itself is like a star—not to be seen in the sunshine of prosperity, and only to be discovered in the night of adversity." Spurgeon was so right. Until Rick's death, I had never dabbled in that kind of hope because the sunshine in my life was so very bright. I only found that hope when death robbed me of my soulmate. Now the hope of heaven, and the healing from despair and despondency, and the strength to go on were all that I hoped and prayed for.
We hope for things that are not yet or are veiled in darkness. And hope is trusting and believing while you are waiting that God will do as he has promised.
When we dangerously dangle over a chasm of hopelessness and find Jesus as our hope, we can help others who do the same.
Newfound Sensitivities
Pain softens our hearts and critically humbles us. Ease, success, and undisturbed lives lulls us toward indifference or even callousness. I saw this in myself. There are just things you can't see through dry eyes.
I was on public transportation while commuting to my new job in downtown Denver shortly after being widowed, and I noticed a homeless person at the bus station. He was clearly drunk. It was a moment when I longed to numb my own pain. Suddenly, I wondered, "What pain is he medicating?" Empathy and compassion instead of judgment filled my heart. God was at work in me.
Newfound sensitivities will transform our hearts and correspondingly develop us as thoughtful leaders. When see we taste and see pain and destruction up close, God teaches us to move forward with more grace and compassion.
Newfound Authority
Suffering has another precious fruit for people of faith. We find it in 1 Peter, "…You have been grieved by various trials, so that the tested genuineness of your faith—more precious than gold that perishes though it is tested by fire…" The fruit of spiritual authority can be borne by our various trials.
When our hope, faith, and entire belief system is tested by fire and we are not consumed, we can speak with richer, refined spiritual authority. The eyes of many are on people of faith who suffer. They wait to see if a genuine faith will emerge from the fire. And if it does, that faith will be more precious for us and more compelling to others.
The capacity of our faith changes as well as our ability to testify to it. I worked in a secular work space immediately after my husband died. During an exit interview with my supervisor, he told me that he found me to be a "believable person of faith." His words caught me off guard. I had been a pastor's wife for 26 years and I never considered that people would think I was not a believable person of faith. But this man showed me what comes from the furnace of suffering.
To the glory of God, we must leverage our believability for the sake of his gospel in whatever platform he gives us.
Have you suffered deeply? Don't despair. Find your hope in Jesus. He will build you into a suffering leader who is hopeful, compassionate, and give you a platform of believability that your hope is a real hope.
Kathy Litton lives in Mobile, AL with her husband Dr. Ed Litton, who is pastor of Redemption Church. Both lost former spouses in car accidents. She has three children and nine grandchildren. She's been a pastor's wife for 35 years and is presently the Director of Planter Spouse Care at the North American Mission Board. She developed and manages a website for pastors' wives called Flourish.
We hope this article has helped you grow as a leader. I've created a resource to help you grow as a leader, Strategic Leadership for Ministry & Mission. Session 1 is free.
The Exchange is a part of CT's Blog Forum. Support the work of CT. Subscribe and get one year free.
The views of the blogger do not necessarily reflect those of Christianity Today.