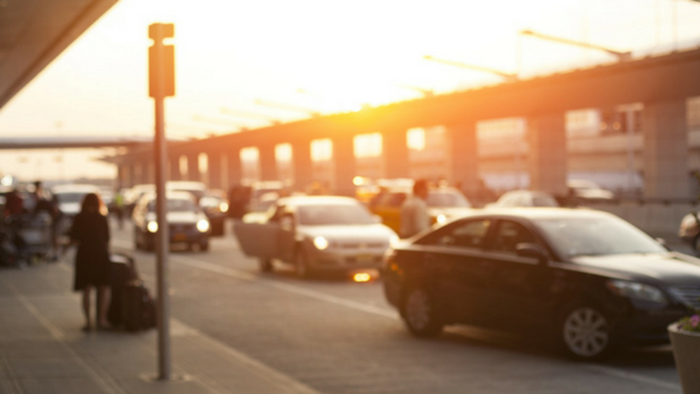 Image: By LeStudio via shutterstock.com
Ed: How did you get into Uber driving?
Jane: I got into Uber driving because my kids encouraged me to pick up a temporary job to make a little extra money as I am in real estate and things are a little slow right now. They thought that because I love to drive and I love being with people that this would be a great opportunity for me to get out of the house and be an encouragement to people.
Ed: One of the first things I noticed was a Bible in your backseat. How do you start conversations with people about faith as an Uber driver?
Jane: I usually will ask them some questions like, "How's your day going?" I will ask them, "Where are you going? Are you on your way to work?" As they share what they do, my first fishing throw at my hook is, "Oh, wow, that's such a blessing. Do you enjoy doing what you're doing?"
So, I start with the word blessing. A lot of times the person will ask me, "Do you enjoy your job?" I'll say, "Yeah. God really opened up this door for me." This helps me to see where the person is at. Some people will respond with, "Are you a believer?" or, "Do you go to church?" Then, the door opens up.
Sometimes, when I don't get a response, I will continue with something like, "Well, do you know the area really well? Are you from this area?" Just kind of get a feel for if the person is from that area.
If they do, then I'll say, "Well, gosh. What's your favorite restaurant? Do you have a favorite store you like to shop at? Do you have a church that you go to?" Just feel out where the person is at.
Ed: Have you had an opportunity to actually go a little deeper with someone about what it means to be a Christian?
Jane: Oh, absolutely. Here's an example. Last Saturday, I picked up this guy. The route was seven minutes. In that time, he wasn't even buckled into my seat and he started unloading about his girlfriend. He was on his way over to his girlfriend's house and she was in a crisis. He was beside himself on what to do.
I started asking him some more deeper questions just to get a clear understanding of where he was at.
He said, "Hey, what do you think I should do?" I said, "Well, do you go to church?"
He said, "No, I don't do that stuff." I responded, "Well, what about praying?"
He said, "Well, I don't do that stuff." I said, "Well, how about if I pray with you? This way, you don't have to pray. I'm going to pray and let's see what God can do for you."
So, he was open to that. By the time I dropped him off, he thanked me and said, "This ride was meant to be. You were meant to be my Uber driver," and he gave me a $22 tip. It was awesome.
Ed: Do you think people are open to sharing the gospel or hearing the gospel? Typically, we think that no one is open to talking about faith, but you're starting conversations with strangers. So, are they open? Are they not?
Jane: They are open. So many people are misdirected as to where their hope lies. When I'm driving, I look at it as an opportunity to plant a seed—sometimes, to bring them to Christ. Sometimes, it might be me leading them through the process of giving their hearts to Christ, but other times, it's just giving them a smile or a word of encouragement.
If they're asking me for advice, I love Proverbs, so it's not hard for me to be able to share a proverb. But I don't have to throw it in their face like, "Well, this is from Proverbs. Blah, blah, blah." Instead, I will say, "Well, it's so important to be with the right friend because iron sharpens iron." That opens up the door and they may respond with, "Wow, where did you hear that from?" "Well, that's in God's word and God's word is truth," I'll respond.
Sometimes, we are given the opportunity to share the gospel; sometimes, we plant seeds. Every day, I ask the Lord before I leave to show me how he wants me to share his love and light today.
Ed Stetzer holds the Billy Graham Distinguished Chair of Church, Mission, and Evangelism at Wheaton College, is executive director of the Billy Graham Center, and publishes church leadership resources through Mission Group.
The Exchange is a part of CT's Blog Forum. Support the work of CT. Subscribe and get one year free.
The views of the blogger do not necessarily reflect those of Christianity Today.