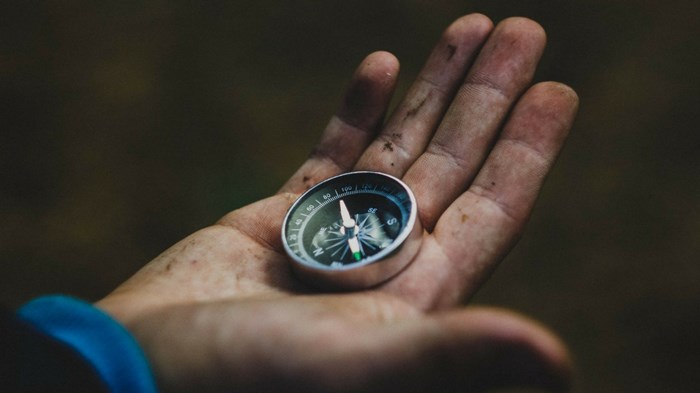 Image: Pexels
What do these things have in common?
Each is an example of an organization that lost its way. Somewhere along the line— whether on account of market pressure (Coke), diluted identity (Sony), or the departure of a visionary (West Wing)—each of these trains ran way off its respective track.
Unfortunately, churches and non-profits are every bit as prone to wander as their business counterparts. In their award-winning book Mission Drift, Peter Greer and Chris Horst describe this as the "unspoken crisis" facing faith-based organizations today.
How do powerhouse brands like the ones I mentioned above so famously lose touch with their raison d'être? What causes churches and non-profits to slip their moorings and drift out to sea? What can you do to keep your organization on mission?
Organizational Drift Starts at the Top
So often, leaders come into their positions with a certain image of what the ideal leader should look like. For some, it's the deeply convicted stalwart. For others, it's the creative luminary. Still others aspire to be the courageous hard-charger.
Each of these images are great. But, when leaders exaggerate one over the others, they can quickly drift off course… and take the entire organization with them.
In short: if your values get out of whack, so will theirs.
Assembling a Leadership Mosaic
For Christians, no monolithic model of leadership will do.
We worship a God whose redemptive leadership takes shape in manifold ways throughout Scripture. He is our archetype—the one in whose image we're made and the ultimate leader whose example we seek to follow (Ephesians 5:1).
God is one, but his work is as rich and variegated as the many shades of purple that fill the sunset sky. He doesn't apply a one-size-fits-all approach over his creation in all its complexity. Instead, he works tenderly and seamlessly in and the through the people and things he has made.
Similarly, we want to model a multi-faceted approach to leadership steeped in the richness of God's manifold wisdom. In a word, we need a mosaic.
Here are what I consider to be 3 of the most important tiles in that mosaic:
Lead with Conviction
God is the triune King of his creation. The Father knows what he wants for his children, and he invincibly accomplishes his plan through the Son and Spirit.
Convictional leaders operate from a deep understanding that their story maps concretely onto God's larger redemptive story. Grounded in those convictions, social or cultural pressures become unimportant because they take their marching orders from God in his revelation.
Do you lead with conviction?
Diagnostic Questions:
Have I considered how our story intersects God's work in the world? Are my convictions deeply rooted, firm, and clear?
Do my convictions as a leader help or hinder that project? Am I imposing convictions or preferences on projects?
Do I help my people shape their convictions to serve God's narrative framework?
Lead with Creativity
Conviction without creativity breeds tyranny.
God is the ultimate creative. The Father not only created the world, but chose to powerfully and beautifully speak the world into being (Gen. 1:3; Heb. 11:3), through the pre-eminent Son (John 1:3), and by the life-giving Spirit (Ps. 104:30).
This triune pattern of creation gives shape to our leadership:
As God the Father speaks, so we communicate the vision he is instilled in us.
As he acts through the Son, so we act through the creative agency of the talented people he's put on our team.
As God breathes his life-giving Spirit, so we inspire others to bring the full weight of their creative lives to bear on our common goals.
Do you lead with creativity?
Diagnostic Questions:
How often do you reflect on God's powerful, imaginative work in creation?
Do you ever glory in the wonderful diversity of God's world? Do you foster a sense of creativity and ingenuity in your approach to the goals at hand?
Are you awe-struck by the intricate ways God holds his world together? Do you empower others to do the same?
Lead with Courage
As I talk about in my book, Leadership Mosaic, courage is for the broken, vulnerable, and weak. It comes from the invulnerable God who made himself vulnerable for us.
Dan Allender describes courage as "the necessary paradox of leadership. Facing the extremity of our helplessness opens the door to the freedom to fight with a 'strange carelessness' and a 'spirit of furious indifference.'"
In the foolishness of the cross (1 Corinthians 1:18), we see that paradox in high relief. The Father so loved his people (Ephesians 1:3-6) that he sent his Son to redeem us by his blood (1:7-10) and gave his Spirit to seal the promise of our heavenly inheritance (1:11-14).
God has given us "a spirit not of fear but of power" (2 Timothy 1:7), so that we can model our lives and leadership after this radically courageous movement of the triune God.
Do you lead with courage?
Diagnostic Questions to Ask in Prayer:
Father, what are you doing in the world? Am I eager to join you? Do you see the paradox of courageous leadership in your own life, owning your helplessness and opening the door to active leadership and stepping forward?
Jesus, what are you doing in me? Where can I see more of you? What are areas of your life that you need to cultivate courage instead of fear?
Spirit, where are you leading us? How can you strengthen me to stay the course? Are you encouraging a sense of deep courage amongst your team and goals?
How We Hold the Mosaic Together
For nearly 20 years, I've served the Church as both a pastor and a shepherd of fellow ministers. In the past year, I've added business leaders to that circle. What I've found—with pastors and CEOs alike—is that monolithic or unbalanced leadership inevitably roots itself in 3 primal issues: fear, shame, and guilt.
These leaders, first off, compromise their convictions in fear of public rejection, second, stunt their creative impulse to avoid the shame of failure, and last, allow their guilt to sap them of the courage to move forward confidently.
Living out our leadership values means facing our fears of failure and rejection. It requires us to lead, not from a place of relentless shame-avoidance, but radical vulnerability. It demands that we deal with the guilt we inevitably incur as leaders.
So, how do we do that? How do we hold the leadership mosaic together? How do we steer our organizations out of a deep sense of conviction, courage, and creativity?
We run to the cross.
There, we see the conviction of the Father whose love conquers all fear (1 John 4:18-19). We see the courage of the Son who despised his own shame so that we could despise our own (Hebrews 12:2; Philippians. 1:20). And we see the creativity of the Spirit who breathes new life into us, so that we can shed our guilt and start living as free people.
Daniel Montgomery is Founder and CEO of Leadership Reality Advisors, Sojourn Network, and Sojourn Community Church. As a founding pastor of Sojourn Community Church, Daniel founded the church and grew it to four campuses and over 4,000 weekly attenders.
We hope this article has helped you grow as a leader. I've created a resource to help you grow as a leader, Strategic Leadership for Ministry & Mission. Session 1 is free.
The Exchange is a part of CT's Blog Forum. Support the work of CT. Subscribe and get one year free.
The views of the blogger do not necessarily reflect those of Christianity Today.