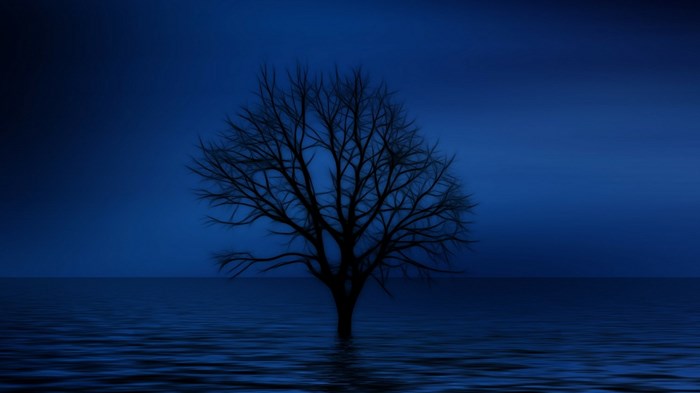 Image: Image via Creative Commons
It's been a rough year and a half for the church in America. Over the past months #metoo and #churchtoo has entered our common vernacular as we watch one leader after another fall. For many, this has come as a shock. But if we look at research, what is occurring shouldn't surprise us. Research has shown that most pastors have struggled with porn, one way sexual immorality manifests itself. It's not necessarily that more sin is occurring, but rather that sin is being exposed.
As managing editor of The Exchange, when Ed shared with me the latest article on Paige Patterson, my reaction was pretty simple: "This is getting really old." Two weeks prior, when Ed wanted to post on moral failure among Christian leaders, he texted me as I was leaving from dropping off lunch to a woman who has been the victim of trafficking and her life nearly destroyed. My reaction then was also pretty simple, "I'm really angry. So many lives are being destroyed."
My reaction within a two-week timeframe had swung from rage to apathy. This, I think, is how many women, and many victims of sexual assault and abuse, feel inside the church today.
The need for change
So if we were to say that being a woman in the church today isn't easy, too many women would unfortunately resonate with that statement. But this kind of sin inside the church is likely not new. What we are witnessing is simply what has already been happening coming into the light. John Richards, my direct boss, recently wrote an article on Being Black and Tired—Yet Hopeful. In it, he both challenged his fellow black Christians to keep up the good fight and he gave an insider perspective that is helpful to those of us who are not black. This is similar to what Beth Moore did last week when she wrote "A Letter to My Brothers" on the topic of being female in the church.
Like Moore, I have experienced ignorance, disregard, condescending remarks and attitudes, and inappropriate comments. But, like Moore, I have also experienced the kindness and genuine goodness of so many men that it far outweighs the ridiculous attitudes and gestures of a few too many. (I highly encourage you to read Thabiti Anayabwile's apology to Moore and other women. It serves as an excellent example of humility and kindness.)
As a female, and one who has experienced both sexual assault and disappointment at the hands of others, I can stand with the countless women (and men) in the church today who are scratching their heads as God cleans out his church. We are silently (and sometimes not so silently) praying for a deep-seeded change that would result in all of God's people to acknowledge their sin, repent, and seek restoration and healing.
Any platitude of creating 'boundaries' for men and women and similar statements (no matter how helpful they may seem) are quickly falling on deaf ears, for we know that Band-Aids are not the answer to the infection of the sin of sexual immorality. Only a deep change of the heart can turn the tide that is raging through our churches.
So, how can women and victims respond?
But many have written on this issue, and many more will—including us here on The Exchange. My goal in this article is simple: to speak to the women and victims who are feeling disappointed, angry, or apathetic.
For all those who have been victims at the hands of others in the church, I would like to suggest three concrete ways to move forward. (Note that any form of sexual assault should always be reported to church and other authorities. The below items are meant to serve in tandem or after that critical first step.)
First, don't lose your first love—namely, your love of Jesus.
The church is not a perfect people, and never will be. As important as community is—and the fellowship of those who express a faith and commitment to the God we too love—we must remember that although people around us may fail us, God will not. He is the one we keep our focus on, and press forward in. His ability to draw us near in times of disappointment and discouragement may be one of his most personal attributes.
Once we begin to think we can no longer endure the church because of the sin of others, we have fallen into idolatry—placing others' action above our commitment to God. We have taken our faith off of God, and placed it onto how it plays itself out in others. This is not easy at times, and in fact may cause deep wrestling within us—for who doesn't want God's creation to emulate him? But try as we must, sin sometimes raises it's ugly head. But we keep our eyes fixed on Jesus, "the author and perfector" of not only our faith, but our very lives and churches.
God knows our hurt. He knows that too many in his church sin too frequently. And this is why grace is so amazing.
Second, don't lose your story.
For many years, I never told anyone what happened to me when I was younger. It eroded me inside. I finally was able to say out loud what I had been ashamed to admit years prior. The healing journey was long and arduous, but before I knew it, God had birthed in me a sense of goodness.
When I say, don't lose your story, yes, I mean the story of your pain and woundedness. But more than that, don't lose the story of God's creative care in you. For each page of pain in your life, God has taken the proverbial red ink and scratched over, "Past tense. Move to present." Your story reimagined is the story of redemption and healing.
For years, I never thought I'd recover from the pain of that incident, and then the pain I inflicted upon me as a result. But hear this if you are in silence, or feel you have no hope: God can heal you. God's creation of you was intentional. And your story, for all its bumps and bruises, has the power to speak life into others in a way that many can't. Second Corinthians 1:3-4 says it well: "Blessed be the God and Father of our Lord Jesus Christ, the Father of compassion and the God of all comfort, who comforts us in all our troubles, so that we can comfort those in any trouble with the comfort we ourselves have received from God."
God's story in you isn't over—in fact, it's just begun.
Third, allow the power of community to transform you.
Tell your story to at least one person. Be the change you want to see in the church. Seek out ways to begin a support group for others in your church who may have experienced pain at the expense of another. Ask the leadership to help co-facilitate the group, if possible.
The great poet and activist Maya Angelou once said, "There is no greater agony than bearing an untold story inside you." Your story (see point 2) is one that God wants to use to encourage others. The healing journey is long and it's always easier to persevere with others. And if you don't feel your church is a safe place to create this kind of group, email me and we will brainstorm options for developing an online support group.
Finally, seek to be filled with grace.
When we are wounded and disappointed, our default can be to move to anger and bitterness. So often in the Gospels, we see Jesus act in countercultural ways that pull towards forgiveness and kindness towards those who hurt him. In the age of social media, where it seems like a quick fix to express our anger and frustration with the wrongs among church leadership, it is wise to consider if this is the best approach.
It's hard to understand the forgiveness uttered from the lips of Jesus as he was being crucified. It's countercultural to seek peace instead of justice. But the two need not necessarily be separate. We seek justice through the proper channels. Yet we love despite the pain. We follow Jesus to the hard places in believing that even in the worst of times, he is at work in his people, and loves his church.
When it comes to how some in the church today treat women and victims, we have a long way to go. But as we press forward in our calling to love Jesus and make him known, we can fix our eyes on him, trusting that this isn't the last word. He can make all things new.
Laurie Nichols is Director of Communications and Marketing at the Billy Graham Center at Wheaton College and creator of the Gospel Life and Our Gospel Story. She is Managing Editor of The Exchange.
The Exchange is a part of CT's Blog Forum. Support the work of CT. Subscribe and get one year free.
The views of the blogger do not necessarily reflect those of Christianity Today.