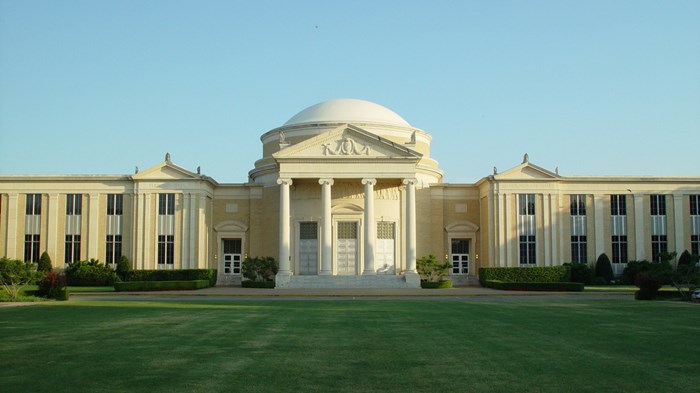 Image: By Michael-David Bradford [Public domain], via Wikimedia Commons
Three weeks ago, I published an article that called on Paige Patterson to do the right thing for the Southern Baptist Convention and retire.
Between that article, and last night's events, much has happened.
Beth Moore wrote in response about how she has been treated. Then, a group of SBC women spoke up. A group of men followed. And, yesterday, another woman spoke up with more disturbing allegations.
My Agenda
I've not written much more on this, because my focus is not on Paige Patterson; my focus was on the message that was being sent to (and about) women, and what was best for the SBC.
In my article, I wrote, "If Patterson preaches at the SBC, he will, because of his past work, get a standing ovation. Every news story will point to that moment, tie it together with the accusations against Paul Pressler, and say that Southern Baptists don't take abuse seriously. And it's not just a public relations crisis. It's a message to women that we must not send."
We have not even reached the SBC annual meeting, but since I wrote that article, Paige Patterson's response has already created the incalculable damage about which I wrote. When he stated that he "[had] nothing to apologize for," the future I feared became the present we watched unfold.
The SBC sent a message to women we did not want to send, about their value and our view of our friends and coworkers who are women, showing that, for many, it was not just a message, but it was reality.
The damage has been stunning.
But, thankfully, SBC women spoke up. They said, "Enough." They led.
Trustees
SBC entities (like Southwestern) are governed by trustees, who volunteer their time for an often thankless job. When people came to me after my article with stories to tell, I sent them to the trustees, because that is the process (and none involved activites that would require a different type of reporting). In recent days, recovering accountability has become more important than ever.
While it is their role, not mine, the trustees have taken action, though I know it will not be enough for many. However, I am not a trustee and I did not have a vote.
So, yes, their vote on Paige Patterson is done, but for the Southern Baptist Convention as a whole, and for the trustees of Southwestern, there is still more to do.
Ironically, some will blame those who spoke up (or "the media") for what has happened. It's easy to see such attacks online, and I've received literally hundreds of messages to that effect. However, the trustees' 3:00 a.m. retirement decision should disavow the notion that this was someone else's fault.
Paige Patterson was responsible for his own actions, and his actions have hurt many.
Yet, it is not just about Paige Patterson. Moving foward, hard questions had to be asked about accountability, transparency, and misogyny in the Southern Baptist Convention.
There is work to do—important gospel work.
What Next?
This morning, the Wheaton College academic leadership and I prayed together for Southwestern Seminary and for Jeff Bingham, the new interim president at Southwestern. Jeff, who left Wheaton less than two years ago, served here as an Associate Dean. He was known for his commitment to inerrancy, how he valued women and men faculty, and his deep faith.
His appointment should bring confidence to Southern Baptists. Southwestern Seminary will live on, and its leadership must focus on the future. We should all pray for the health of the school, and that lives would be changed around the world by the Holy Spirit's work through the graduates they send out. And, we should pray for the trustees, as they have more work to do.
Dr. Patterson should not (and must not) preach the SBC annual meeting sermon, and I will speak up again if he does. But as it relates to Southwestern Seminary, I won't have more comment than what I wrote today.
I did not write what I wrote three weeks ago to be in the media. I wrote it because someone needed say what so many were saying behind the scenes—for years.
For our convention as a whole there is much work to do, and much damage to repair, reaching far beyond this situation. But, given where we are now, that needs to be done without Paige Patterson.
Hard times require honest conversations. It is time for all of us to step up, women and men. No individual is greater than our mission, and that mission needs some honest conversations before everyone is told to just "move on."
It's time for a new day, but you don't get there without dealing with yesterday.
Ed Stetzer holds the Billy Graham Distinguished Chair of Church, Mission, and Evangelism at Wheaton College, is executive director of the Billy Graham Center, and publishes church leadership resources through Mission Group.
The Exchange is a part of CT's Blog Forum. Support the work of CT. Subscribe and get one year free.
The views of the blogger do not necessarily reflect those of Christianity Today.