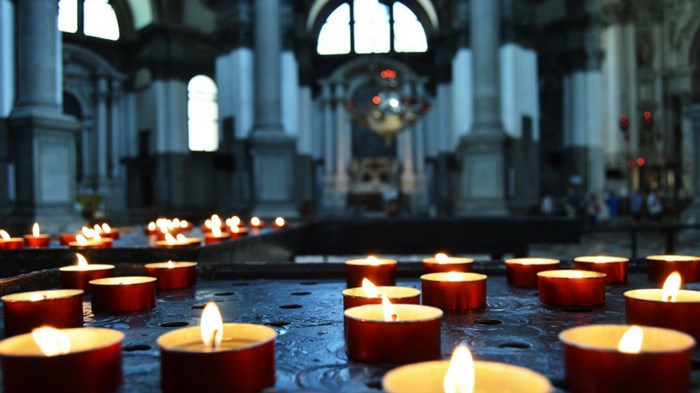 Image: Pexels
The most recent rash of moral failures, accusations, and heartbreak over sin and human frailty is upon us. Ed Stetzer shared some very helpful reflections on this topic recently. Every time this topic hits the church (and world), I find myself examining my heart, dissecting my life, and crying out to God for all of those impacted.
After 40 years following Jesus and leading in the local church, I have a growing number of insights I hope are helpful for you in regards to moral failure among Christian leaders. This not an article about abuse (which should be addressed in partnership with law enforcement), but rather addressing and dealing with immorality in Christian leaders.
Let's not look the other way and ignore the problem.
Of all groups of people, the church must be open and ready to hear those who have been hurt or abused in any way. We can't fool ourselves saying, "If we ignore this it will go away." We must have open ears and hearts to the cry of those who are hurt.
Of course, we need to listen with discernment and wisdom. An accusation does not always mean an injustice has happened. But, it is essential that we create an environment where people know they can come, speak, and be heard.
Let's not air our struggles and battles in the public or social media.
We live in a highly connected world where news goes viral at the push of a button. As much as is possible (and it is not always possible), Christians need to do all we can to deal with grievances face to face and in a biblical manner (see Matt. 18:15-17), then walk through the process of addressing it in the church.
Let's not function as judge, jury, and executioner in moral failures.
There is a judge, and his name is the Lord Almighty. Christians and church leaders must listen, address real issues, take action, and bring judgment. But none of us is wise and holy enough to sit as the final judge.
Let's not take delight in the fall of brothers and sisters.
Far too many of us get secret or even public pleasure when someone in a prominent church or place of leadership falls. May God forgive us and change our hearts.
Let's not say "I saw that coming" when we said nothing when it was happening.
I have heard so many people confidently explain that they saw character issues or problems in the life of a leader months, years, or decades before the sin became public. This prideful declaration betrays our own sin of silence. Let's refrain from bragging about what we saw coming. Instead, let's speak up immediately when we see cracks in a leader's character before more lives are damaged.
Let's not gossip and talk about brothers and sisters struggling with sin.
It is easy to spend time talking with other Christians about specific people and their sins. There are a lot of better ways to spend our time. Maybe these conversations should quickly pivot to how we can live with boundaries, walk in holiness, and pray for those who are broken in sin as well as who have injured by the actions of others.
Instead…
Let's seek to embrace the reality that men and women are different. All Christians should acknowledge that God has made men and women differently. One of the primary breeding grounds for some of the recent accusations and actions comes from trying to operate as if men and women are identical. We are not the same, and the rules must be different in how we interact and serve Jesus together.
Let's seek to set boundaries that honor Jesus, and protect people (including ourselves). While in seminary, I presented a study on boundaries for church leaders. In particular, my own rules. I never meet with a woman one-on-one in any private setting. I don't drive with women alone in a car. I don't make personal calls or send personal texts to women (I do it through my church account and make sure it is church related and public).
I presented ten clear rules. Both students and professor accosted me. I was told, "You are afraid of your own sexuality!" I said, "Yes, I am terrified by it!" Then, I declared, "I will still be in ministry in 30 years, and most of you will not!" That led to a robust conversation. Just for the record, I have lived with those rules for over three decades and I am still in ministry.
Let's seek to create ministry environments where the gifts of women and men are fully used for the glory of Jesus. God has gifted all people. Wise leaders can have boundaries and still create a place where all gifts are leveraged in all people.
Let's seek to listen with grace and take every accusation seriously. When a woman or man, a girl or boy comes with an accusation, a concern, or a story of inappropriate behavior by a church leader, we must listen. No matter how painful and no matter how hard it is to hear.
Let's seek to take appropriate actions to find the truth. Once we have heard, we are compelled to dig in and find the truth. A church board or staff team must do everything in their power to find the truth, no matter where it leads. The truth might be hard to face, but covering it up will always do more damage to the person who was brave enough to tell their story, to the church, and to the person who is being accused.
Let's seek to confess quickly and blow the whistle on me. If I am living in sexual sin, hurting others, and crossing lines, the best thing to do is confess this to God and to appropriate church leaders. It is always better to blow the whistle on myself than wait until someone else speaks up.
Let's seek to create strong accountability relationships. Every church leader should have one or two people who know their frailties, struggles, and temptations. These people should have leverage to make the hard calls, ask the challenging questions, and blow the whistle!
Let's seek to show grace and forgiveness when people are truly repentant. We are all sinners in need of amazing grace. Let's extend the forgiveness of God to all broken sinners, even leaders. We can do this while addressing sin and calling people to repentance.
Let's seek to pray for people who are caught in sin. When we find ourselves talking about or thinking about people embattled in public sin and scandal, let's go right to prayer. Cry out for justice, pray for the truth to be known, ask for healing in the lives of the victims, and seek God's restoring power in the life of the offender.
Let's seek to recognize that with growing leadership influence, the target on our back for spiritual attack gets larger. A doctor friend of mine was asking me about some of the recent news on leadership failings. He said, "We really need to pray more for church leaders. The bigger the church and responsibility, the larger the target on their back." I agree! Let's pray, in the power of Jesus, for spiritual protection of church leaders.
Let's seek to develop a practice of self-examination and invite God to search your heart and life. In Psalm 139:1 & 23-24 we read, "You have searched me, Lord, and you know me…"
King David acknowledged that God knew him in his mother's womb, knew his every thought, knew every unspoken word, knew him inside and out. He still prayed:
"Search me, God, and know my heart;
test me and know my anxious thoughts.
See if there is any offensive way in me,
and lead me in the way everlasting."
May the God of power, truth, and grace search our hearts, know our thoughts, forgive our sins, and make us more like His Son, Jesus Christ!
Kevin Harney is the lead pastor of Shoreline Community Church in Monterey, California, the Founder and Visionary Leader of Organic Outreach Ministries International, and the author of the Organic Outreach trilogy of books and many other books, studies, and articles. He is also a regular contributor to Outreach Magazine.
The Exchange is a part of CT's Blog Forum. Support the work of CT. Subscribe and get one year free.
The views of the blogger do not necessarily reflect those of Christianity Today.