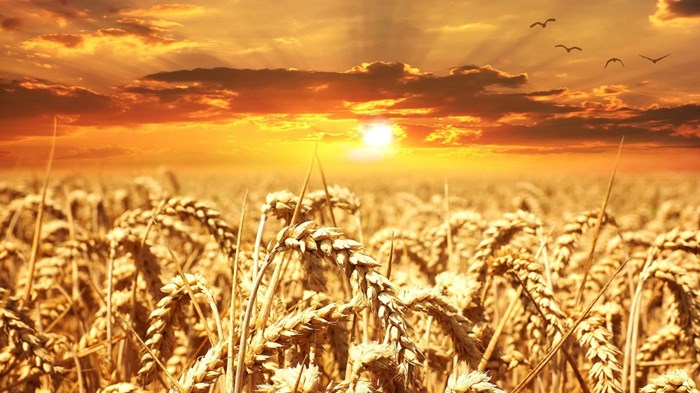 Image: via Pixabay/pezibear
For quite a while now we've heard about how rural America is hurting. How jobs are leaving and young people are following them to coastal cities and hipster hotbeds like Austin or Seattle.
We've heard that the opioid epidemic is ransacking sections of our country like Appalachia harder than almost anywhere else. We've heard about hopelessness. We've heard about Mountain Dew mouth and obesity. We've heard about declining numbers in rural churches. We've heard a lot that is, well, pretty disheartening.
I'm not going to argue with demographic or economic statistics, but I do want to say clearly that this tale of hopelessness—all-too-often told by folks who have left or never really lived in rural America—misses a lot and skews our thinking about rural America in general and specifically the future of rural and small town ministry.
I know because I've lived and told this story a few times myself.
As I've mentioned before on The Exchange, my wife and I grew up outside a town of about 1,100 in rural northwestern Pennsylvania before moving to a couple different cities to pursue our education. In the summer of 2016, we moved back to the region we grew up in to plant Oil City Vineyard Church in the (somewhat confusingly named) small town of Oil City.
Initially, when we felt God calling us to Oil City, we saw the town, like most who live in the region, in terms of needs. Generational poverty was high, as was substance abuse and unemployment. The problems seemed both a bit overwhelming and yet surprisingly motivating to us as church planters.
While we never thought we as either individuals or a single church could fix the problems, we did (perhaps a bit subconsciously) think of our calling to the town as partially, or perhaps even primarily, contingent on the problems that needed to be addressed with the good news of the gospel.
Now, after two years of ministry in Oil City, I'm beginning to see our town and region with new eyes.
It is not that the problems that initially drew our attention to this region or the needs of rural America in general have gone away. They are still here, and they are still just as real. It's more that I'm beginning to see the extent of the opportunity that places like my town offer for those who are willing to cut against the rural-America-is-a-lost-cause-for-has-beens-and-those-who-can't-get-out mentality.
Good people and good news still abound in rural America.
Looking Under Rocks
When I was a kid, I used to love lifting up big rocks in the woods or the unreclaimed strip mine by my house to see what I would find. Usually, it was an assortment of slugs, bugs, and worms, and once in a while a small snake.
It was exciting. My heart beat a little faster just before I lifted the rock. I called it "snake hunting" (which sounded pretty cool to my brother and me). There, hidden in plan sight, was a mini-ecosystem, an adventure just waiting to be found. All one had to do was take the time to flip over the rock and look.
On some level I think that is what rural America is like. (No, I'm not saying there are lots of bugs and slimy things in rural America—but then again, there are a lot of bugs and slimy things in rural America!)
What I mean is that there are intriguing and exciting opportunities and people scattered all over our country's so-called "fly-over zones" that are hidden to those who don't care enough to take the time to turn over a rock or look a second time.
There is good news in rural America (and in the rural church) and it doesn't get told enough.
The Good News In Rural America
On a basic theological level this is because Jesus—the good news—has been active in rural America all the while.
His mission of redemption never stopped, as if the Missio Dei could be confined to urban places and "super-zips." God has sent his Spirit and his Church into all the world (including rural areas), and he has not rescinded either.
That means good news, good folks and good, meaningful opportunities to grow into the vocational callings God has stirred up in our hearts are still present in rural America and small town churches.
Changing the Narrative
This is something I'm beginning to thank God for everyday as I prayer walk the streets of the town I'm coming to love more and more, and as I meet people young and old who have intentionally decided to "Be Here," as a local initiative puts it. God has blessed our church. He has connected us to amazing people.
Rather than a barren wilderness, small towns like this are amazing fields of opportunity for young people with a blend of ambition, humility, and entrepreneurial spirit to build careers, assume leadership, and come to love a place and a people.
They are also places where good people are already at work crafting innovative responses to the particular needs of their specific place. Sometimes, the reality of rural and small town poverty when combined with the closely linked relational networks of small towns leads to entrepreneurial responses that bridge boundaries in a powerful way.
For instance, in our county the needs were deemed to be so great that the county government teamed up with local churches who then developed a hybrid ministry called Mustard Seed Missions. The ministry delivers hundreds of mattresses and household items each year to families identified by county social workers and then connects them to a local church. In the face of real need, good people are working together to make good news.
None of this means that the problems facing rural America and the rural church aren't real. They are, and we need to think carefully about how to address them. But we also need to get better at countering the unthinking narrative so many tell about rural America.
We need to get better at telling the good stories—the God stories—that are just waiting to be lived and told. May we in the rural church tell (and even help make) more of that good news!
Charlie Cotherman is a church planter in Oil City, Pennsylvania. Oil City was once home to the headquarters of Quaker State Motor Oil. Charlie grew up in a small town and served on staff as a youth and associate pastor in a mid-sized country church. He graduated from Pittsburgh Theological Seminary (MDiv) and the University of Virginia (PhD). His passion is raising up leaders and planting churches equipped and passionate about reaching overlooked people and places.
The Exchange is a part of CT's Blog Forum. Support the work of CT. Subscribe and get one year free.
The views of the blogger do not necessarily reflect those of Christianity Today.