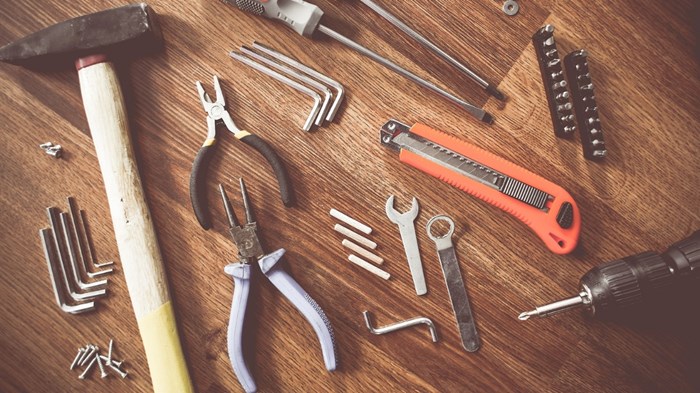 Image: via Pixabay/picjumbo_com
I am passionate about church revitalization.
I think it's important we don't abandon stagnant or plateaued churches prematurely. God is a God of resurrection and he is certainly powerful enough to breathe new life into his churches.
But the reality is that church revitalization almost always requires resources. But where should those resources come from and how should denominations resource church revitalization for their churches?
Before we can begin to address how a denomination should resource church revitalization, first we must determine whether or not they ought to in the first place.
There's a great need for revitalization among our churches, but revitalization is hard work. It's difficult to do it on your own. Support from a local church's denomination could help that church flourish during the revitalization process. There is value in not standing by and doing nothing as our congregations die, especially if they could benefit from our assistance.
So ultimately, yes, denominations should resource church revitalization.
More than funding
Resourcing isn't always monetary. That's key.
The reality is that most attempts at church revitalization fail. Funding church revitalization by sending money to churches needing revitalization simply has not worked. Every denomation that has tried that path has regretted (and reversed) that strategy. Many have poured huge amounts of money into revitalization and not see any progress.
Here is the cold reality. Most churches in need of revitalization will receive the funding offered, but not make the changes needed. They won't do what it takes to bring new life to their church. Some churches in need of revitalization may actually work less urgently to revitalize themselves if they have monetary funding from their denomination.
Resourcing church revitalization by funding it is not necessarily the most effect method of supporting your stagnant churches.
The value of partnership
If revitalization is central to our mission and funding isn't the best path to take, what should denominations do? One good strategy is to partner with other organizations to help churches in your denomination with revitalization. A popular example of such a resource that has worked well for many people is refocusing.org.
At the Billy Graham Center, we are seeking to revitalize churches through evangelism. (You can read about our iniative here and email us at BGC@Wheaton.edu if you want to get more information.)
However, in our case, and in the case of almost every denomination offering revitalization help, it is not about sending grants to churches in need of revitalization. It's about helping churches help themselves— they have investment in the process, but tools come from the denomation or elsewhere.
So, resources like Refocusing or our own Church Evangelism Intiative have a similar approach. But, denominations can also do it on their own (or partner as a denomination, at least in the cases I've listed.) The end result is that churches will benefit as well from having access to their resources, processes, and training. These organizations are an opportunity for denominations to lean into revitalization and step into action.
Partnering with a specific group that champions revitalization allows your denomination to have a specific church revitalization strategy. When your churches are struggling to overcome stagnation, you will have something to point them towards that can assist them.
If you don't parnter with someone, and you are a denominional leader, you will need to develop your own path and process.
Aim at a few
So, how do you apply it? How do you get churches to engage in revitalization strategies to help them change?
First, and this is the hard part, denominational leaders need to acknowledge that the majority of your churches don't listen much to what you have to say or what are you are doing. If you can walk in with that acknowledgement, you will live in greater freedom!
You are never going to get 100% of your churches to engage in revitalizaton when, in my estimation, 60% of them just don't listen to anything that comes from outside their local church. They are focusing on getting to the next week, or they just have their own path and plans.
So, instead of trying to get everyone on board, find a coalition of the wiling.
Second, with the first point in mind, send an invite to everyone, and then zero in on that 40% that are actually open to revitalization.
Third, out of all the churches that respond positively, try to get as many of them as you can to be all in. Anticipate that half of them will commit. Get them to use your resource strategy, whether it's refocusing.org, our Billy Graham Center stragegy, or something else.
Fourth, typically about one half of the committed churches will actually follow through. However, those few all-in churches can grow and become beacons to other churches in your denomination. They can help other local congregations through the revitalization process. They can mentor pastors as they begin their journey towards new, vibrant life.
Slowly, the number of deeply committed congregations in your denomination will grow. Though it takes patience, careful attention to wise resourcing can expand your denomination's capacity for church revitalization.
Now, if you've done the math, you know that a denomination of 1,000 churches would try to engage 400 churches in the process, 200 would start all-in, and about 100 would follow through.
Revitalized churches can change a denominational famiy. If you can get 100 churches revitalized, others will notice and more will engage.
Ed Stetzer holds the Billy Graham Distinguished Chair of Church, Mission, and Evangelism at Wheaton College, serves as Dean of the School of Mission, Ministry, and Leadership at Wheaton College, is executive director of the Billy Graham Center, and publishes church leadership resources through Mission Group.