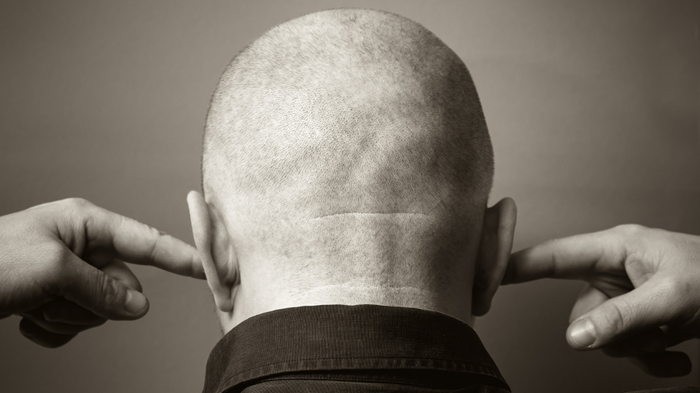 Image: By Oleg Golovnev via shutterstock
An Even Quieter Exodus
Much has been said over the years of the quiet exodus of African-Americans from evangelicalism. I have written about this previously here on the Exchange. But I am concerned about an even quieter exodus in the broader church context that needs attention.
Since the church's inception, women have long been its backbone—leading, serving, and suffering for Jesus in admirable ways. For decades, the church in the West has experienced similar trends—a trend that saw far more women involved in the local church than their male counterparts.
Over the past 30 years, that trend has shifted. A 2016 Pew Survey highlighted the narrowing gender gap in religious service attendance between 1982 and 2002.
In 1982, over two times the number of women attended religious services at least once a week than men. Over a 30-year period, however, the gender gap has decreased from a 13-point gap to a 6-point gap. Similar trends occur among religiously affiliated women. The Pew Research found that the rise of Religious Nones and behavior changes among women who say they are religious contributed significantly to that decline.
There Are Stories Behind the Stats
Why the decline in regular church attendance for women? Is there something in the data that creates the perception of some local churches as "unsafe" spaces for women?
One must wonder if that decline tells a story that includes frustration and disappointment with the way women have been treated in their church context. Over the past several years, we've heard evidence of that frustration and disappointment. Local churches around our nation have seen and heard from women who have experienced sexual violence, harassment, or physical and emotional abuse in some form.
And some local churches were either ill-equipped or ill-intentioned in their response to these voices.
Could these actions have contributed to this quiet exodus of women from churches? Could these actions have created a new category of Religious Nones who associate Christ's Bride with patriarchal apathy?
Our Hope
Recently, the Billy Graham Center at Wheaton College announced that it would host its Great Commission, Great Commandment—GC2—Summit on December 13th at Wheaton College. The one-day event seeks to challenge and inspire pastors, leaders, and lay Christians to address sexual violence and start to think through ways to move the body of Christ toward healing.
If 81% of women and 43% of men have experienced some form of sexual harassment at some point in their lifetime, then the church needs to be equipped to confront all forms of harassment and abuse.
Our hope is that this event helps to begin to equip men and women to address this issue in God-honoring ways. This is why we have invited leading voices who have spoken up about this issue and looked for ways to move toward affirming women and deep-level healing around this issue.
One Concern
I do have one concern. While we have seen a groundswell of support from women on the necessity of an event like this, we haven't seen the same enthusiasm from men.
This event is as much for men as it is for women, if not more so. Men need to attend because it shows our sisters we are listening and want to take steps to acknowledge and address their pain.
There are some real, hard truths that men need to hear. We need to think through ways in which some have unknowingly created cultures conducive to the forms of abuse that Scripture condemns. We need to think through ways in which women have felt neglected in our local church settings. Most of all, we need to hear the pain others have felt, often suffering in silence before now.
Brothers, we have much to learn about perseverance and Christ-likeness from our sisters in Christ. When it comes to gender issues in the church, many tend to be "single-issue voters." The buck stops at whether we're complementarian or egalitarian.
Unfortunately, we've spent way more time discussing each gender's roles than we have each gender's souls.
Soul care is much more important than role care. When our sisters hurt, we should hurt too.
As a brother in the Lord, I ask that you join us as we process this issue together. I invite you to come and listen well. Our sisters deserve it. And so does Christ's church.
Would you join Beth Moore, Christine Caine, Laurel Bunker, Eugene Cho, Belinda Bauman, Max Lucado, Nancy Beach, York Moore, and many others on December 13th as we continue the conversation that leads to honesty, addresses persistent issues, and looks for healing and grace?
Register for the GC2 Summit on responding to sexual violence today.
John is the Managing Director of the Billy Graham Center at Wheaton College. He is a graduate of Morehouse College and Howard University School of Law and serves on the Board of The Witness: A Black Christian Collective.
The Exchange is a part of CT's Blog Forum. Support the work of CT. Subscribe and get one year free.
The views of the blogger do not necessarily reflect those of Christianity Today.