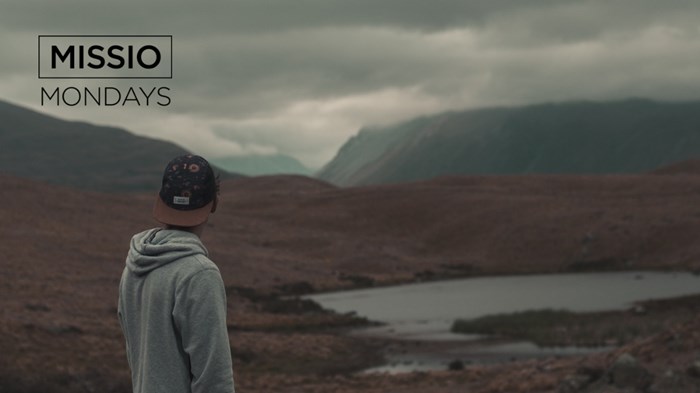 Image: via Pixabay
Pick the topic these days and you'll find no shortage of opinions and plenty of people willing to give them. It's tempting to simply write off the angst of those around us or, perhaps worse, to join the fray by spewing our own bloviations. These choices, however, are not the only two alternatives.
We can step into the disillusionment of those around us for the sake of God's mission.
Shared Struggle
For starters, disillusionment with the state of the world provides a point of contact with those far from God but close to us. It doesn't take a Spirit-filled conscience to notice when cultural trends are out of step with what is good, beautiful, and whole.
Those filled with God's Spirit are empowered to see beyond superficial, temporal answers to complex problems in a sin-fractured world. God's kingdom citizens often grapple to find beachheads to proclaim the good news of Jesus in an increasingly secularized culture so such shared disillusionment allows them to demonstrate for others why the good news is actually good news in concrete situations.
A Disruptive Voice
For such witness to take place, Christian missionaries must stop short of sharing the despair of others. Disillusionment is a valid, even expected, emotion for those living as aliens and strangers in this world.
Despair is not. It's the natural outcome for those whose only hope is tethered to this world. Despair happens when hope disappoints, a reality that should not be true for those whose hope is tied to something that nothing in this world can take away.
Disciples of Jesus can disrupt despair by pointing beyond this life to an eternal hope that will not disappoint.
A Wasted Opportunity
Many intuitively recognize the need for Christian witness but speak in ways that undermine their best means of influence. In an age where everyone has a public voice, it's easy to join the chorus of voices shouting online. Some speak foolishly. Others do so in trite clichés. Many waste time in pointless banter with the inconvincible.
The gallery of agreeable voices may applaud, yet many outsiders watch from afar and discern our approachability by the winsomeness, or lack thereof, with which we speak.
Who knows how many meaningful evangelistic encounters are squandered by the forceful, over-stated, under-nuanced ways we've spoken in public. Better for most to open their home to others and have grace-filled conversations over the dinner table than to constantly shout from a distance at those who aren't listening anyway.
Perhaps that's one good that can come out of our moment of cultural chaos. Jesus' disciples, like their Master, should exude grace and truth in their public discourse and evangelistic witness. It's not that they should balance between grace and truth—as if they speak and act half of the time with grace and the other half with truth.
Rather, Jesus is said to be "full" of grace and truth (John 1:14). He possessed both in full measure. There were those who experienced his truth in full measure, such as the Pharisees and hypocrites denounced in Matthew 23. Others, like the sinful woman of John 4 or the demon possessed man in Luke 8, felt the full extent of his grace.
This precise application sheds light on the nature of his disciples' efforts to do the same. Jesus understood that grace and truth needed personal application.
As representatives, reflectors of this same grace and truth, we must heed Jesus' example and dispense grace and truth to those who need each. It's virtually impossible to do so from a distance.
Grace and truth demand relationships with real people living in a complex world. Our neighbors struggle to make sense of suffering, oppression, racism, sexism, and other daily realities of our fallen world and they need more than a proverbial biblical notion tagged with the necessary "gospel" adjective and served up with the fair share of cynicism and angst.
They need us to love them enough to hear their stories. To understand how these themes have played a role in their unique story. To ask good questions and then listen, not so we can get our point across at just the right time, but so we can genuinely understand the plight of another and the way they need to hear the good news Jesus brings.
They need grace and truth that is bigger, more beautiful, than the bleak reality of disillusionment that's become all too normal.
And this is just what God's kingdom people can provide.
Matt Rogers is a pastor at The Church at Cherrydale in Greenville, South Carolina. He has a Ph.D. in Applied Theology from Southeastern Baptist Theological Seminary, an M.Div. from Southeastern and an M.A. in Biblical Counseling from Gordon-Conwell Theological Seminary.
The Exchange is a part of CT's Blog Forum. Support the work of CT. Subscribe and get one year free.
The views of the blogger do not necessarily reflect those of Christianity Today.