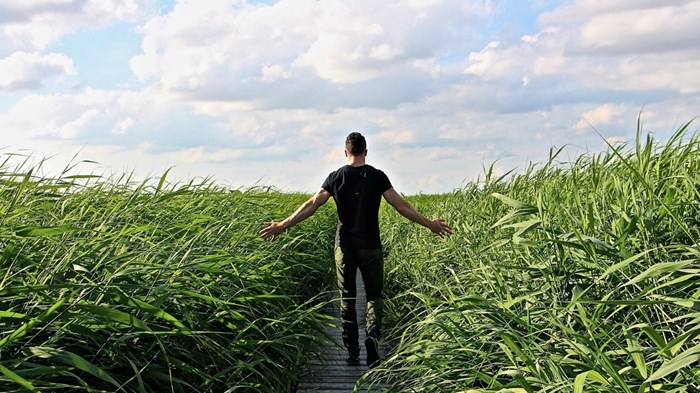 Image: via Pixabay
Leaving places can be difficult. Saying goodbye, even when absolutely necessary, can be really painful—especially for pastors.
After years of one pastor's investment in a community, quite naturally it's hard for a congregation to imagine being led by another figure. Likewise, from the pastor's standpoint, it's equally as hard to imagine entrusting a church's care to another person—no matter how qualified that person may be.
In my experience, transitioning from one pastoral role to another doesn't happen well by accident; it requires thoughtfulness, intentionality, and proper planning. Looking back on my first formal 'goodbye' to a church, it's easy to recognize the many things that I could have done better. There are ways to leave a congregation well and there are ways to leave that often do more harm than good.
Pastors: transitioning away from your church will always be challenging, but it doesn't have to leave scars on your community. Here are some ways to facilitate a healthy 'goodbye':
Let your congregation grieve

Many of the 'rules' I share here are being shared because they are things I didn't do when I left my first church. My first mistake was to underestimate the hurt my congregation would be feeling once they caught wind of my departure.

What I didn't realize was that as a Father-like figure in the lives of many of my congregants, they felt badly hurt and betrayed by the thought that I was planning to leave them. They had this person (me) in their lives who'd been a steady, heavily invested presence for many years; I completely misunderstood the effect that my goodbye would have on them.

I can vividly remember people coming to me and saying things like, "You know, you led me to the Lord, you baptized me…" As pastors, we become heavily intertwined with people's spiritual journeys.

Knowing this, our approach to handling these transitions must allow people the space they need to thoroughly grieve and process the hurt they're experiencing. Even if the hurt isn't our fault as pastors, we're nevertheless called to attend to it as if it were our own.
Keep the transition short

Some pastors are inclined to draw out their goodbyes; this, I would argue, is bad for both them and those they lead.

The moment pastors make the formal announcement that they're planning to leave, church members will start asking, "What's next?" This question isn't wrong—it's a logical step forward. Churches don't exist because of pastors—it's the other way around. When a pastor leaves, church still goes on.

At my first church, within weeks of my announcement, meetings were being held without me. Quite honestly, that was hard for me. I remember feeling out of the loop, as if my advice and services were no longer wanted; but, while hard, the truth is that immediately upon announcing my departure, I was no longer important to the future of my church.

In light of that, my recommendation is keep the goodbye short and sweet. Six months of transition time is much too long; keeping it to 1-2 months will allow for just enough time to fully process and grieve.
Keep in mind that where and when you choose to go as a pastor affects not just you, but your family.

I remember my wife sharing her hurt with me, explaining that when we left a church, it meant that she would lose all the friends she'd grown to love there. Not only that, but the same would happen to all my girls and the friendships they had built.

As a matter of fact, my wife elaborated that, when we moved to the new church or church plant, I always had automatic friends wherever we went. I was the pastor, after all. But she and the kids had to start fresh in a completely new place. As it turns out, I, the pastor, wasn't the only one with hard goodbyes to say.

Pastors, know this: You have a responsibility to care for not just your church, but for your family as well. Be aware of the ways they're being impacted throughout the transition and take active steps to mitigate the hurt. You won't make it pain-free, but showing you care makes all the difference.

Pastor your family through the transition
Consider delivering a 'goodbye' sermon series

Often, when I am leaving a church, I refer to passages from Acts 20:18-38 and walk my congregation through Paul's farewell to the Elders of Ephesus. Here, Paul explains both his love for the church there, but also his reasons for leaving to go to Jerusalem.

Paul writes, "And now, compelled by the Spirit, I am going to Jerusalem, not knowing what will happen to me there" (Acts 20:22). With emotion it seems, he warns them to keep watch against evil and then commits them and their work to the Lord before knelt down and prayed with them a final time.

To me, this sounds like the perfect farewell.

The use of this message series helps churches understand where things are heading before I explicitly say anything. This approach, I hope, ends up being subtly reassuring for folks who are worrying about what is to come.
Keep in touch…carefully

Last, but certainly not least, be careful how you keep in touch after departing. The new pastor of the church (hard as it is to imagine) will need space to make changes and get things done.

Checking in with old friends at the church you bid farewell to isn't wrong, it just needs to be done carefully. I've made it my practice with friendships like this to avoid talking about church related things—matters pertaining to their specific church, that is—because it can often undermine the authority of the new pastor and the work they're trying to accomplish.
Leaving a church isn't easy—for the pastor or the congregation. But with a little bit of attention, all parts can see God's hand in it, creating a brighter future for all involved.
Ed Stetzer holds the Billy Graham Distinguished Chair of Church, Mission, and Evangelism at Wheaton College, serves as Dean of the School of Mission, Ministry, and Leadership at Wheaton College, is executive director of the Billy Graham Center, and publishes church leadership resources through Mission Group.
The Exchange is a part of CT's Blog Forum. Support the work of CT. Subscribe and get one year free.
The views of the blogger do not necessarily reflect those of Christianity Today.