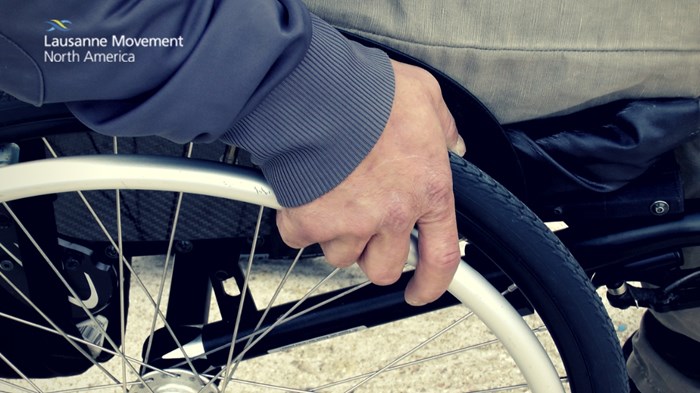 Image: via Pixabay/SGENET
Ed: How long have you been involved in Lausanne International and what is your current role?
Dave: Although I have been interested in Lausanne for quite a few years, I first was invited to participate in Cape Town in 2010. I joined Lausanne in 2013 by personal invitation of Joni Eareckson Tada, who had held the position of Senior Associate of Disability Concerns from the inception of the issue group. Since then, the role of Senior Associate has changed as well as the title, which is now Catalyst of Disability Concerns.
After the Lausanne Young Leaders Gathering in Jakarta in 2016, I was invited to participate on the leadership team of the YLGen Mentor Community. The focus of my participation is on training and resources.
Ed: Tell me about your current roll and what you do.
Dave: As Disability Concerns catalyst, I focus very specifically on identifying and helping young disability ministry leaders. My role as Senior Research Fellow at the Christian Institute of Joni and Friends gives me an effective platform to assist in job placement, advanced education, ministry publications, and so forth.
My more recent Lausanne role as member of the leadership team of YLGen gives me the ideal position to mentor young disability leaders as well as facilitate the discipleship and mentoring of those young leaders. God has given me just the right combination of roles in Lausanne to do my work, which focuses specifically on developing young leaders for disability ministries.
Ed: Tell me about the gospel and the church in your part of the world.
Dave: As former Academic Dean of a consortium of 17 training ministries scattered around the world and over 60 daughter-training ministries, I have made contacts in and have ongoing commitments to quite a few countries. Many of these do not have pastoral and leadership training available, which is why my former ministry targeted those locations.
But this means that local church leadership, although highly committed and passionate, often lacks biblical training. Consequently, evangelism and discipleship suffer. For good reasons, the prosperity gospel is pervasive.
Ed: So what is your impression of how the church is doing when it comes to sharing the gospel today?
Dave: Based on my exposure to churches in other countries and also in the USA, I think that the church all over struggles with sharing the gospel. This does not mean that evangelism is not being done. It is. The struggle, I believe, necessarily accompanies the task.
We expect that sharing the gospel will not always be an easy task. If it is not a struggle in some places, it will surely be in others. Lifestyle and natural conversational evangelism make it far less confrontational.
Ed: What advice would you give to Christian leaders in how to lead well with the complexities of today's world?
Dave: I think that the best advice I can offer is a principle that I embraced from my earliest years of ministry: don't spend a great deal of your time trying to become a high-profile leader. Instead, focus your efforts on developing young leaders by identifying, training, and placing them in crucial leadership roles. This decision will dramatically change what you consider to be most important in serving others as well as how you go about conducting your ministry.
Disability ministry differs from other forms of ministry in significant ways. As a disability ministry trainer for young leaders, I must give much of my time to identify significant spheres of disability engagement and then open up opportunities for young leaders to participate in them.
I use my own roles in Lausanne, the Red Cross, and the United Nations to create space for young disability leaders to get involved. Due to disability ministry's local church and community aspects, it has worked quite well for me in developing young disability ministry leaders. Of course, nurturing young leaders toward spiritual growth is the primary goal in all endeavors.
The Exchange is a part of CT's Blog Forum. Support the work of CT. Subscribe and get one year free.
The views of the blogger do not necessarily reflect those of Christianity Today.