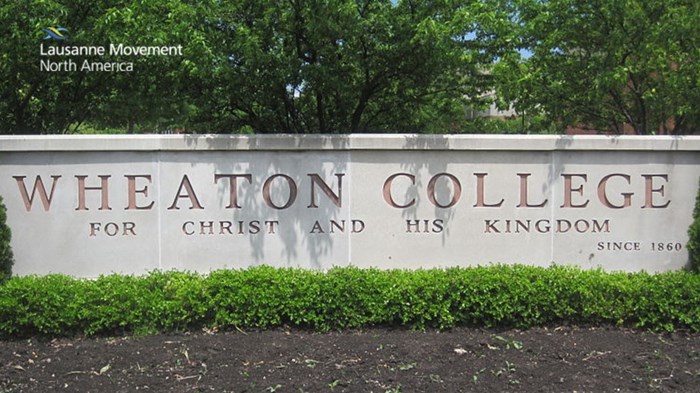 Image: via Christoffer Lukas Müller
Ed: How long have you been involved in Lausanne International and what is your current role?
Philip: Although I have long admired the work of the Lausanne Movement—especially the evangelical vision of Billy Graham and the missiological insights of John Stott—I have only become directly involved in recent years.
My first event was the 2013 Global Leadership Forum, held in Bangalore, India, as a follow up to Cape Town 2010. I am looking forward to attending next summer's Global Workplace Forum in Manila, Philippines. For the past several years I have served on Lausanne's Board of Directors. It is a privilege to learn from the exceptional leaders who also serve in this capacity. On our regular conference calls, I hear delicious accents from time zones all around the world. Together, we seek to support, advise, and encourage our Director Michael Oh, who is also a long-time friend in ministry.
Ed: Tell me about your current role and what you do.
Philip: My lifelong calling is to preach the gospel of Jesus Christ. At present, I serve as the eighth President of Wheaton College, where our mission is "to serve Jesus Christ and advance His Kingdom through excellence in liberal arts and graduate programs that educate the whole person to build the church and benefit society worldwide."
I see my calling as to do what a president can do to maintain the theological orthodoxy, nurture the spiritual vitality, and promote academic excellence from one generation to the next. One of my primary ongoing prayers is for Wheaton College to become an even stronger school by the time I leave than when I started.
Ed: Tell me about the gospel and the church in your part of the world.
Philip: I see the gospel thriving in many ways on the campus of Wheaton College, where many students as well as all of our faculty and staff make strong commitments to worship and service in the local church.
The challenges young people face in America today are many: materialism, self-centeredness, mental illness, sexual license, growing hostility to Christian conviction. Indeed, in many ways our culture destroys its young.
But we are also seeing our students turn to prayer as they struggle with the challenges of life. Most are serious about growing in Christ and have a genuine desire to use their gifts in ways that count for his kingdom. We are also seeing a slight uptick in their commitment to personal evangelism, after many years when students have seemed more interested in doing good deeds—which is also important—than in sharing the Good News.
Ed: What is your impression of how the church is doing when it comes to sharing the gospel today?
Philip: I wish I could say that we are doing better than I really think we are. In an earlier era, evangelicals more or less assumed that they had a Christian duty to share their faith and support others who were also called to share the gospel. Today, we remain involved in many forms of ministry, but evangelism is rarely at the forefront.
There seems to be a lack of urgency about the eternal destiny of people who die without an authentic relationship with the risen Christ.
Even when we build good friendships with unbelievers, we never get around to talking about spiritual things in a life-changing way. Many Christians may even find it hard to do something as simple as invite a friend to church. We are rarely willing to take spiritual risks in our personal relationships.
At the root of this, I believe, is a failure to believe wholeheartedly in the truth of the gospel and in the power of the Holy Spirit to grant the gifts of repentance and faith to people who are far from Christ. But I remain hopeful and prayerful for a rising generation to gain a passion to see God change lives from the inside out.
Ed: What advice would you give to Christian leaders in how to lead well in the complexities of today's world?
Philip: Be faithful. Stay humble. Pray without ceasing. Believe that God will do what he has promised to do. Remember that the Word of God in the hands of the Holy Spirit is the only thing that can bring spiritual transformation.
Keep things simple. Do what you know God is calling you to do. Stop worrying about things that you can't control anyway. Be willing to endure hardship for Jesus. Suffering for the sake of the gospel is a normal part of life in a fallen world. It is also a privilege. So keep persevering, knowing that God will see you through.
Believe the gospel. Specifically, believe that Jesus died on the cross for the forgiveness of sin and rose from the grave with the free gift of eternal life. Preach that gospel to yourself every day and share it with others as generously as you can. Know that you are a beloved, beautiful son or daughter of the Most High God. This is who you are in Jesus Christ, and who you always will be.
Strive for excellence, but be content with the many imperfections of a fallen world. If you have a family, remember that you will answer to God for them before you will answer for anyone else. Live for eternity.
The Exchange is a part of CT's Blog Forum. Support the work of CT. Subscribe and get one year free.
The views of the blogger do not necessarily reflect those of Christianity Today.