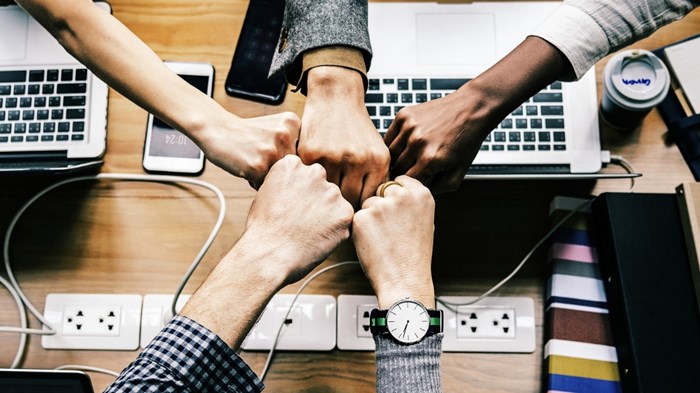 Image: via Pixabay
This past summer, we hosted the Amplify North American Evangelism Conference. People from many different denominations were represented, both among the speakers and the participants. Sometimes churches do not play well with other churches from different denominations. But I believe there is value in working with people from other denominations.
We can learn from one another and grow together in our love for Christ and the world.
I'm the head of the North American Lausanne Movement. Lausanne is a global movement co-founded by Rev. Billy Graham and John Stott. I lead the North American region, so I gather people together from many denominations at the Billy Graham Center.
I am not ecumenical in the traditional sense. Such traditional ecumenism tends to find the lowest common denominatintor where people can partner together with all sectors and segments of the church for a common goal. However, I am an evangelical ecumenist, as I've described in an earlier article. If we have a common understanding of the gospel, there are some things we can do together, but there are also some things we cannot do together.
For example, Tim Keller is a friend and, to be honest, a role model. We can work well together on many projects. Yet, despite my appreciation for Tim, we can't plant a church together. We have different views on baptism. We both love Jesus and love the Bible, but we have come to different conclusions about how baptism should be done.
We could plant a church together until the first baptism, and then we wouldn't know if we needed a cup or a tub. Because that's important to me theologically, we wouldn't be able to start a church together.
While we can agree to disagree on issues like baptism, there are other issues that are nonnegotiable within evangelicalism. Tim and I do agree that Jesus died on the cross for our sins and in our place. We uphold that by grace and through faith we can receive him. The fundamentals of the gospel are not "agree to disagree" issues. I can't partner with someone who has differing first-order beliefs in the same way I can partner with someone like Tim, who has differing second-order beliefs than I do but the same first-order beliefs.
Where's the line?
First-order beliefs are the nonnegotiable beliefs. I've called them essential issues.
They're issues such as the nature of the gospel, the divinity of Jesus, or the authority of Scripture.
Second-order beliefs are beliefs that would generally place you in different churches. They might be Arminianism, Calvinism, beliefs about gender roles, or baptism, to name a few.
I've called them convictional issues.
Third-order beliefs are things that are not a big deal, such as worship style or other preferential issues.
I've called them preferential issues.
People who have differing first-order issues are of a different faith. Second-order issues are different denominations. They will limit some partnerships, such as trying to plant a church, but we can still be partners of the same faith. Third-order is only a different preference, and we can most easily partner and engage in different ways.
Awkward situations may arise. There are some churches that are not sharing a common gospel with us. However, they might believe that they do.
So where's the line? I would draw the line at the first-order issues for any partnership that speaks of us as fellow Chrisitans. I would take a look at your beliefs about the authority of Scripture and the gospel and their beliefs about those things and see if they align.
For people and churches that do hold the same first-order beliefs that you do, there are layers of cooperation or partnership. Pray with people who you believe agree on the gospel and the authority of the Bible. Train with people who hold those beliefs. Hold conferences and brainstorm about ways you can come together to meet needs in your community.
At the same time, recognize there will be things you cannot do. Don't try to plant a church together with someone who is a different denomination as you. That's a layer you can only partner at if you first-order and your second-order beliefs are the same.
Partnering with those of different faiths
Now, there are ways to partner with people who hold different first-order beliefs than us as well. It's just at different layers than people who are do share those same beliefs. I might disagree with Catholics about salvation by grace though faith alone, but we can partner together in speaking up for life.
Similarly, there are ways I can work with progressive feminist atheists to fight against pornography. We can be co-belligerent with people. This June, we shared an article here on The Exchange that highlighted a short film made by a group of Christians and Muslims working together "to promote peace and security." There are many ways to partner with the world around us and make an impact for good in various issues in our communities. These partnerships can build relationships that become avenues for effective evangelism.
Whoever we are partnering with, there are cautions and benefits. We must be careful to make sure our ministry does not contradict any of our core beliefs. We must intentionally walk in love, as differing opinions might create tensions. We may benefit from ideas that arise from a different perspective than our own. We may push and encourage one another in new ways, causing both groups to grow.
But, the framework of essential, convictional, and preferential have helped me decide where and how to partner with others.
Ed Stetzer holds the Billy Graham Distinguished Chair of Church, Mission, and Evangelism at Wheaton College, serves as Dean of the School of Mission, Ministry, and Leadership at Wheaton College, is executive director of the Billy Graham Center, and publishes church leadership resources through Mission Group.
The Exchange is a part of CT's Blog Forum. Support the work of CT. Subscribe and get one year free.
The views of the blogger do not necessarily reflect those of Christianity Today.