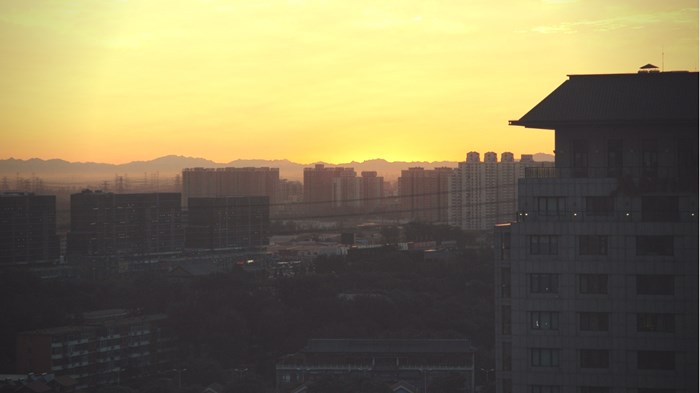 Image: via Creative Commons
Friends, our brothers and sisters in China covet your prayers.
This past Sunday, Zion Church—one of Beijing's largest house churches—is being persecuted by Chinese government authorities. These threats came after months of persecution and harassment endured by Zion's pastor Jin "Ezra" Mingri and many parishioners.
To add some background, the persecution of Christians and other religious minorities has been taking place in China for decades; the country has been listed as a country of particular concern on the State Department's annual International Religious Freedom report since 1999.
But religious persecution as a whole in China has been on the upswing ever since President Xi took office back in 2013. Under his leadership, the nation has tightened its grip on religious affairs taking place within its borders.
In February of this year, a list of Regulations for Religious Affairs was released by the Chinese government with the supposed aim of "protect[ing] citizens' freedom of religious belief." The governments actions, however, continue to speak louder than their words.
After Pastor Mingri refused authorities request for the church to install video cameras for "security reasons," the retaliation began. Parishioners were harassed by government officials. The church's landlord suddenly evicted them from their building. Pamphlets were distributed to Zion's attendees advertising the "officially sanctioned" churches that they might attend.
Sadly, this story isn't told in isolation; churches across the country could tell us similar tales of the ways President Xi and his officials are attacking their religious rights. The Chinese government wants its people to worship God on their terms and in their facilities—house churches, where roughly 35 million of China's 58 million Christians worship, threaten their regulative authority.
Recently, more than 250 Chinese leaders wrote and signed a statement in open protest of the state's continued violation of their "human freedoms." They bravely declared at the conclusion of their statement:
[We] will not accept any "ban" or "fine" imposed on our churches due to our faith. For the sake of the gospel, we are prepared to bear all losses—even the loss of our freedom and our lives.
A problem of ignorance
I worry that there's a growing trend amongst Christians living in the West—a problem of ignorance. Is the church here in the U.S. truly aware of what's happening to their brothers and sisters overseas? I think, and I fear, that many pastors, churches, and church attendees simply are not.
The reality is that 215 million Christians experience high levels of persecution; according to the World Watch List, this figure represents 1 in 12 Christians worldwide.
To clarify, persecution in these individual's terms doesn't look like side-glances from a coworker or rude comments from a neighbor about a front yard nativity scene. Cultural opposition towards faith is real here in the United States and especially in Europe—but it's not persecution in the same sense that pastor Mingri and his congregation in Beijing know it to be.
Persecution for many followers of Jesus looks like abduction, rape, detainment in prison, or loss of life and limb. It looks like gathering to worship on a Sunday morning all to find that your church's cross has been burned, gathering spaces decorated with Communist propaganda, and sacred images stolen.
It looks like living in fear of ethnic cleansing, terrorism, and organized crime all as penalty for living as a follower of Jesus in the presence of an antagonistic government and culture.
The persecution that these Chinese Christians and countless others are experiencing is real. It's not just discomfort, it's not just harassment, it's not just mistreatment, it's the kind of "fiery trial" that Peter spoke of in 1 Peter 4:12—one that endangers believer's economic stability, safety, and sometimes even their very lives.
Their suffering does not go unnoticed by God, and so it should never go unnoticed by us.
Ignorance is not an excuse; we've been compelled to act.
Our response
Church, it is our right and privilege to stand alongside our Chinese brothers and sisters in prayer during this time of suffering.
Many of us feel isolated from the issues at hand due to geographic location and other cultural and language barriers. But this disconnect shouldn't stop us from getting down on our knees on their behalf.
According to Scripture, regardless of the many boundaries that separate us, the church has been called to unity. Passage after passage, it's clear that when believers love one another, the world can't help but be pointed heavenward.
Jesus' prayer in the Garden of Gethsemane is compelling:
I have given them the glory that you gave me, that they may be one as we are one—I in them and you in me—so that they may be brought to complete unity. Then the world will know that you sent me and have loved them even as you have loved me. (John 17: 22-23)
So, too, is John's exhortation of believers:
"No one has ever seen God; but if we love one another, God lives in us and his love is made complete in us" (1 John 4:12).
As members of the body of Christ, loving each another is the only option—selflessly serving and praying for our fellow believers are the primary ways we live out this call to unity.
May our hearts break for our brothers and sisters in China and all over the world living under abusive government structures. May we be humbled by their great faith, inspired by their commitment to Christ and, most importantly, compelled to lift them up in prayer.
Ed Stetzer holds the Billy Graham Distinguished Chair of Church, Mission, and Evangelism at Wheaton College, serves as Dean of the School of Mission, Ministry, and Leadership at Wheaton College, is executive director of the Billy Graham Center, and publishes church leadership resources through Mission Group.
The Exchange is a part of CT's Blog Forum. Support the work of CT. Subscribe and get one year free.
The views of the blogger do not necessarily reflect those of Christianity Today.