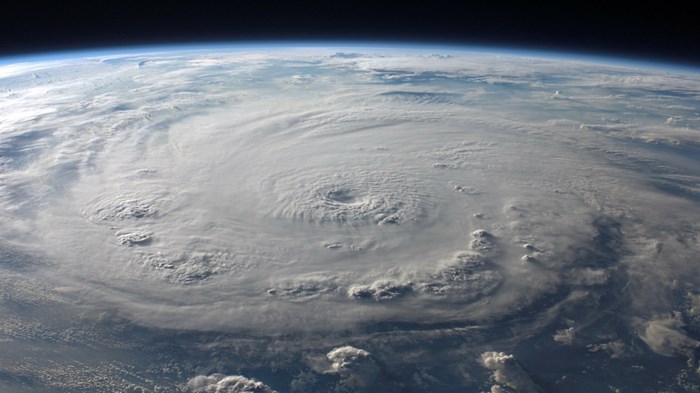 Image: via Creative Commons
Hurricane Florence has begun pounding the East coast. If you're wondering how you can help, the best place to start isn't an immediate action, but an attitude of humility.
Scripture is clear that humility is essential to service. Jesus instructs his disciples, "Anyone who wants to be first must be the very last, and the servant of all" (Mark 9:35). He also preaches it publicly, saying, "The greatest among you will be your servant. For those who exalt themselves will be humbled, and those who humble themselves will be exalted" (Matt. 23:11-12).
Swooping in to volunteer for the wrong reasons—like wanting to be a hero—is more likely to cause harm than help. It's humble hearts and hands that will save the day. Humility will help you be more other-oriented and more open to hearing what sort of help survivors actually need.
Below are five biblically and research-supported steps you can take to ensure you are helping with humility on the ground or from afar.
Know your motivation for wanting to help.
Maybe your faith is compelling you to take action. Perhaps you feel moved by the devastating images filling your social media accounts. Compassion might be the driving force behind your altruism. These are all good reasons to help—and we hope you do.
But it's possible to get involved with helping after a disaster for the wrong reasons. As disaster psychology researchers, we see this over and over again. Some people have what you might call a hero complex. They help not to meet the needs of others, but to meet their own needs.
They are often driven by external motivations, like getting "in on the action." Other people want to be known as a do-gooder. Others might struggle with anxiety about what happened, and want to do something to alleviate their own negative feelings. If this describes you or someone you know, here's what we'd advise: Leave the cape at home before leaping into action.
Understand your strengths and weaknesses.
A humble person is able to see and accept their strengths and weaknesses clearly. When your sense of self is not tied to external factors like affirmation or recognition, you can view criticism as an opportunity to grow rather than as a threat to your identity. You can comfortably defer and delegate to people who are better equipped for a task or decision.
Researchers have theorized that humility is an important prerequisite to grow and develop expertise—because it allows you to (a) seek out and incorporate feedback, and (b) engage in deliberate practice. Deliberate practice focuses not on what you already do well, but is designed to help you improve by focusing on skills that push the edges of your current abilities.
Biblical humility recognizes that God is God and we are not—any good we can do is made possible only through him (Phil. 2:5-11). This truth allows us to see ourselves as we truly are without fear of admitting faults or weaknesses.
Don't assume you know the best way to help.
Each of us is limited by our own experiences, so one of the most important and powerful ways we can practice humility is by listening.
The people affected by the disaster know their own needs better than you do, and if you don't take them seriously, you won't be able to offer help that truly addresses those needs. Truly listening to learn from those you are there to assist will keep you from coming across like a "bull in a china shop."
In 2004, U.S. volunteer traveled to Sri Lanka to help in the aftermath of the Indian Ocean tsunami. Although well-intentioned, the helpers had different assumptions and priorities than the local people, which resulted in ineffective help and unintended harm.
This lack of humility and consideration of culture resulted in the national press labeling the foreign helpers as the "second tsunami." Engaging with humility, on the other hand, recognizes and acknowledges our limitations and need for listening and learning.
The more superior you try to position yourself, the more likely people will shut down opportunities to help (James 1:19). Humbling asking how you can help makes it more likely that your efforts will meet actual needs. Doing so also makes it easier for survivors to accept you assistance.
Be a team player.
Pitch in where ever help is needed. Humility means recognizing that no job is beneath you. 1 Corinthians 12:20-25 reminds us that in Christ we are all parts of one body, and that "those parts of the body that seem to be weaker are indispensable."
What may seem to you like the smallest of jobs might make the biggest difference, and certainly has importance and dignity.
Research on team-building has found that humble individuals are better able to integrate their skills and talents, and contribute to the team's overall effort. A study on relational humility found that humble individuals are more likely to be viewed with higher group status and acceptance.
When you serve others in this way, you empower the people you are trying to help to not only recover and thrive but to join you in service.
Admit when you make mistakes.
If you help on the ground or from afar, you are going to mess up from time to time. Humility will help you own it when you do. It will also help you view mistakes as opportunities to learn and grow.
Embracing grace when we err will also help you forgive others you may encounter when helping (Eph. 4:32). Indeed, research has found positive links between humility and forgiveness.
Practicing humility helps untangle your sense of self-worth from your deeds, making it easier to take responsibility for your actions.
Overall, humility will help you respond more effectively to needs left behind in the wake of Hurricane Florence by keeping your motivation in check—and your feet on the ground.
Dr. Jamie Aten is the founder and executive director of the Humanitarian Disaster Institute and Blanchard Chair of Humanitarian & Disaster Leadership at Wheaton College (Wheaton, IL). His latest books include the Disaster Ministry Handbook (InterVarsity Press) and A Walking Disaster: What Katrina and Cancer Taught Me About Faith and Resilience(Templeton Press, forthcoming January 2019).In 2016 he received the FEMA Community Preparedness Champion award at the White House. Follow on Twitter at @drjamieaten or visit his website jamieaten.com.
Dr. Joshua N. Hook is an Associate Professor of Counseling Psychology at the University of North Texas. He is the author of Cultural Humility: Engaging Diverse Identities in Therapy and blogs regularly at www.JoshuaNHook.com.
The Exchange is a part of CT's Blog Forum. Support the work of CT. Subscribe and get one year free.
The views of the blogger do not necessarily reflect those of Christianity Today.