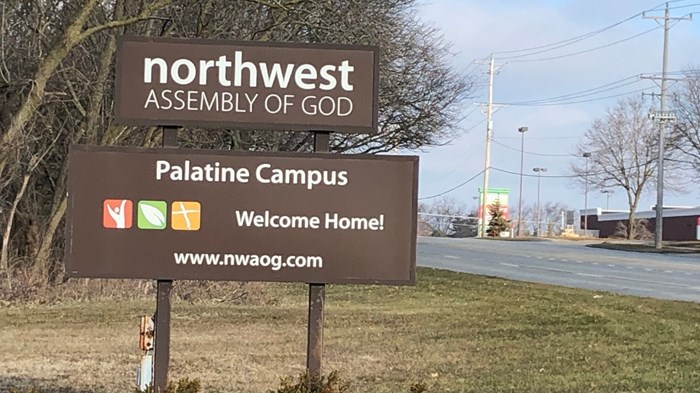 Image: Ed Stetzer
Sometimes, when I find myself not preaching somewhere on a Sunday, I'll tweet out, "If you're a small church pastor and you'd like to have me come and visit, you can save your sermon for next week and I'll come and preach a sermon for you this weekend."
Northwest Assembly of God reached out to me and I visited their Palatine campus. You'll notice here at the sign a couple of things. The sign is on a major highway but the church is a bit off to the side of the road.
But throughout the Palatine campus, you see this message: "Welcome Home."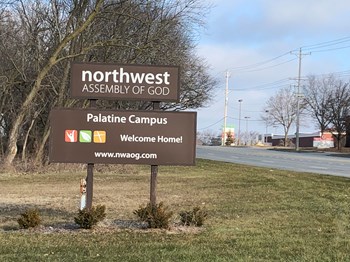 This church has obviously thought through some of their branding. As you go down the road a little bit, here's the entrance sign that gives you a little bit more information about who they are.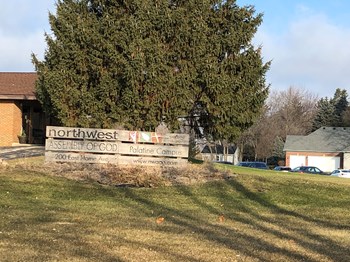 As you walk in, you can tell I was speaking around Christmastime. But again, you'll see the Welcome Home theme throughout. You can already begin to tell that this is a smaller church because you can actually see inside their welcome center.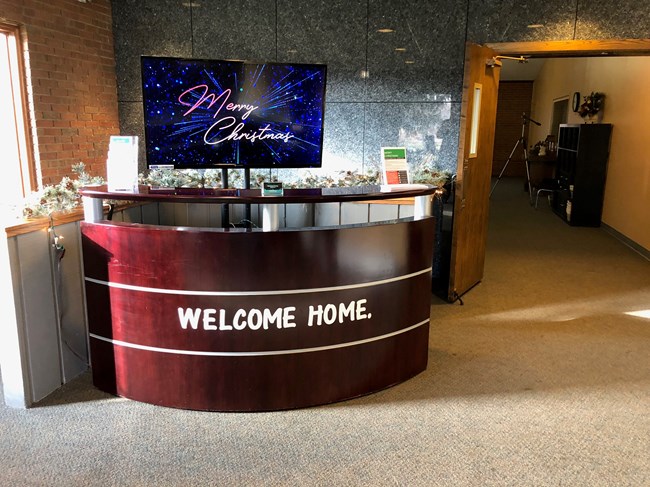 But while it's a smaller church, they haven't given up on being welcoming; they seem to be very passionare about engaging their community.
When I went to the church building, it felt a lot like a church I had planted when we acquired a building in Erie, Pennsylvania, years ago. The chairs, building size, and more looked similar.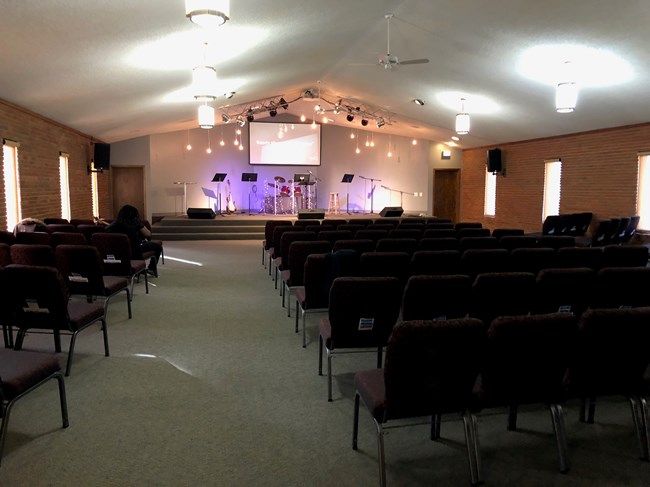 And you could see that they had worked to update the facilities to try to better reflect their community.
Pastor Ryan was engaged in prayer, worship, and more. You can see here he is up front engaging others.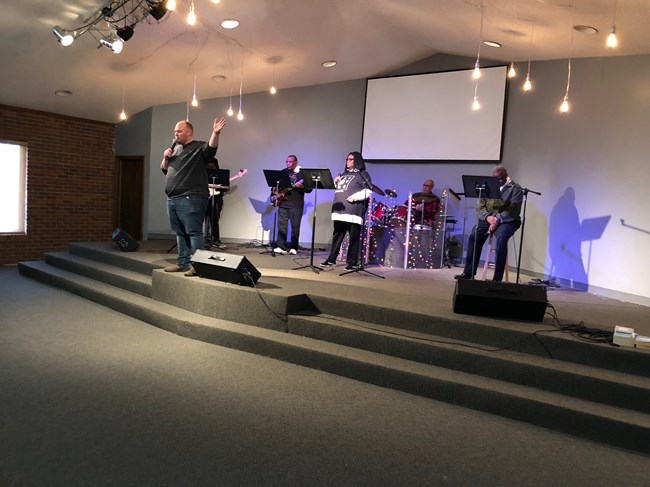 And here he is in the back setting up the video.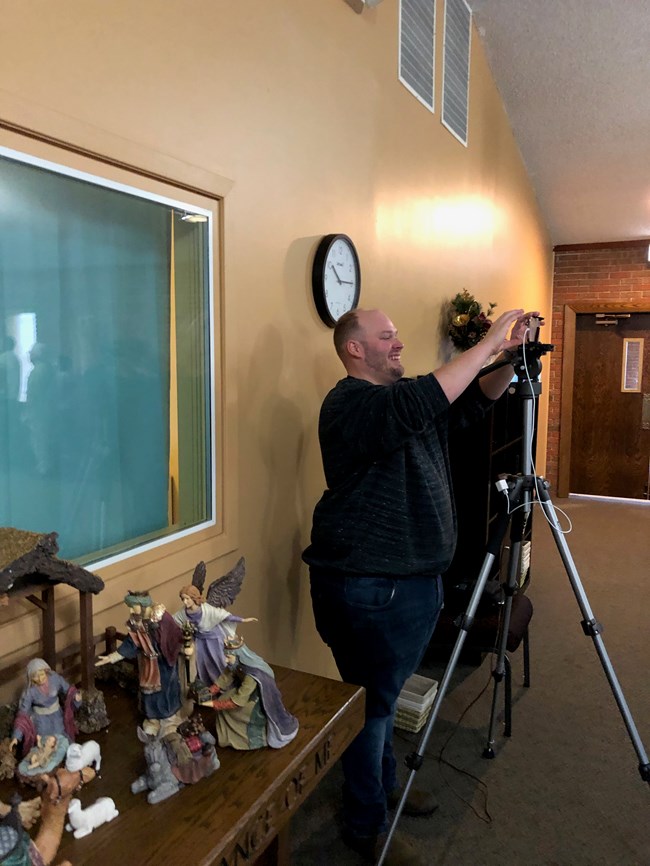 His wife, Brooke, works the sound system. If you've pastored a small church, you know this is a family affair! I left that morning thankful for their commitment to this church and community!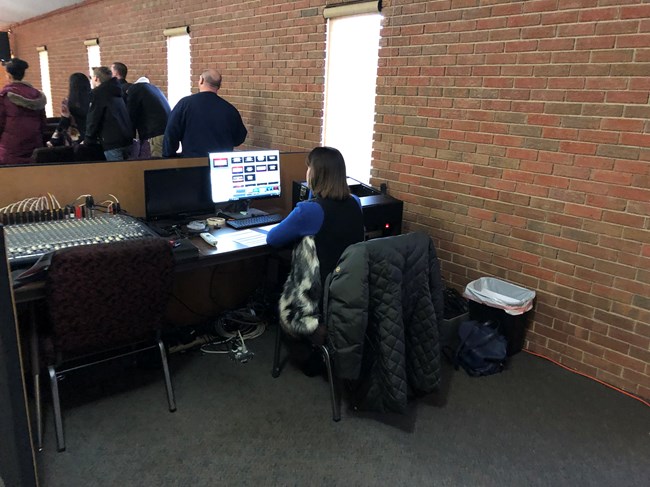 Here's a picture from their service which was a wonderful God-honoring time of worship. I loved being with them and seeing their passion and enthusiasm, and their desire to engage their community for the cause of Christ.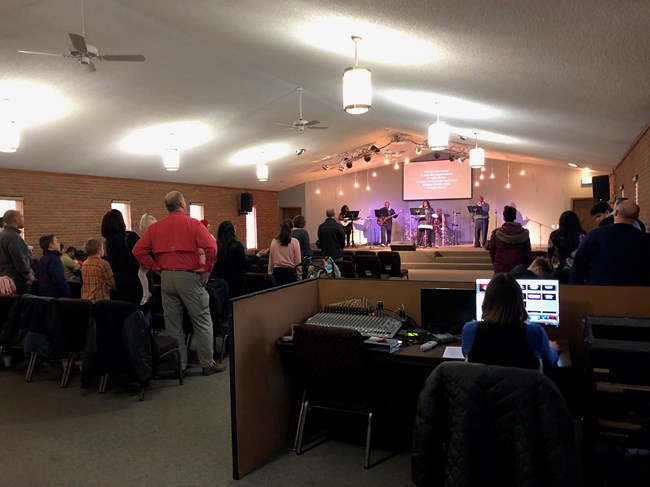 And I kept coming back to the clear Welcome Home messaging. They decided that they were going to be the kind of church where people would be welcome and feel that welcome and it clearly felt that way.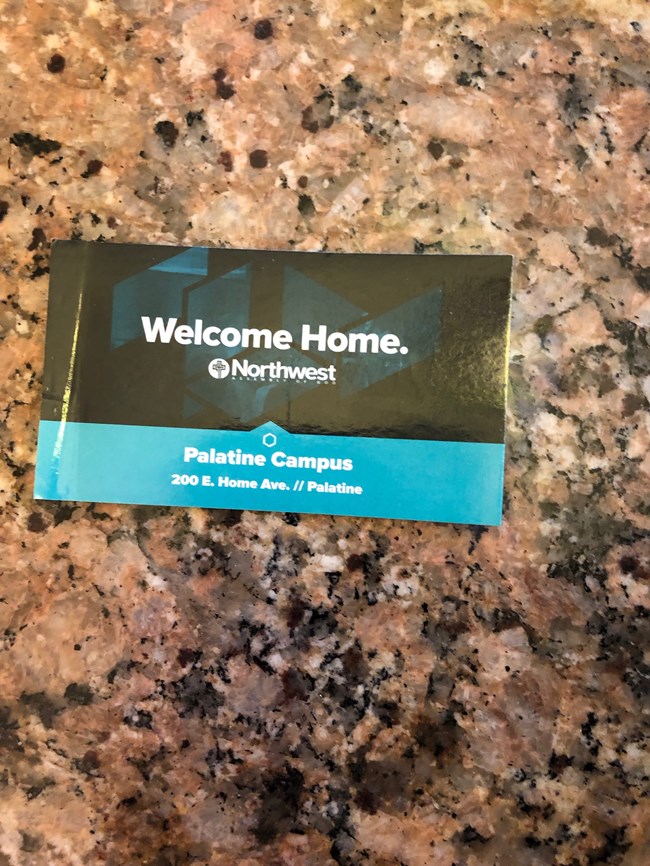 Sometimes people ask me, "Does the small church have any hope in the world in which we find ourselves?" And the reality is yes, it has hope and strength by actually not trying to be what it's not.
This smaller church under 100 in attendance simply decided that they were going to be a welcoming church, and in doing so, many people are saying, "I can't imagine going to one of those larger churches of thousands of people."
I can tell you they know that they're going to be welcomed here because of the theme that's before them:
Welcome Home.
Ed Stetzer holds the Billy Graham Distinguished Chair of Church, Mission, and Evangelism at Wheaton College, serves as Dean of the School of Mission, Ministry, and Leadership at Wheaton College, is executive director of the Billy Graham Center, and publishes church leadership resources through Mission Group.