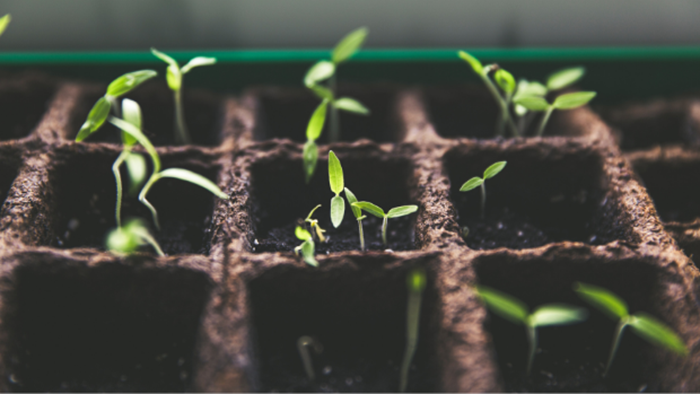 Image: Marcus Spiske/Unsplash
On November 17-18, NewChurches.com, LifeWay Research, and the Send Institute gathered leaders virtually from over seventy church planting groups for the Church Planting Leadership Fellowship. Our theme was church planting in Hard Places and Hard Times. Over the two days, we learned together how to effectively support church planters and church planting efforts during the pandemic, and in its aftermath.
This season has confronted all of us not only with a global health care crisis but also with rising social and political unrest, creating a compounding crisis that none of us have ever seen in our lifetime. And this compounding crisis is uniquely felt by the women and men who are called to reach their communities with the gospel through new churches.
Over the last few months, I've spoken with church planters from all over the country and there's been a consensus among them that 2020 has brought challenges for our traditional gathering models and it's left them with an urgency to think more deeply about disciple-making, evangelism, and cultural engagement.
I interviewed three church planters in particular about what it's been like starting a church in the pandemic, and they echoed this sentiment. I hope that by telling their stories, many of you will be encouraged to support church planting to a greater degree this coming year and beyond.
New Anthem Church - Charlotte, NC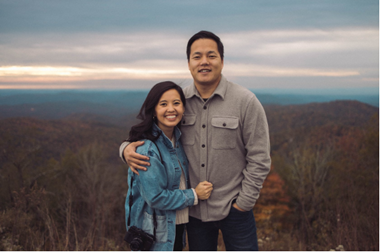 Image: Tou Fue and Grace Thao
Tou Fue and Grace Thao are planting New Anthem Church in Charlotte, NC. Many of the members on their church planting team—called the Tentmakers Project—arrived amid the pandemic from Texas, Virginia, and various parts of North Carolina. These days it's already hard asking people to be a part of a Zoom call, so asking people to move across the country to be a part of a church planting team seems nearly impossible! They called it a step of faith when really it feels like a chasm of faith.
But Tou Fue and Grace issued the challenge and people joined them in Charlotte.
Now after a few months of engaging the area around the University of North Carolina Charlotte, Tou Fue gives us some insight into what it feels like to be a church planter in 2020,
"How can church planters navigate the challenges of planting during a pandemic? There's no secret. It's all one big roller coaster ride. Everything is connected. The lows carry us to the highs in church planting. Large gatherings aren't possible and so now church plants hold small gatherings. Multiple smaller gatherings mean church plants must empower new leaders. Coffee shops and public meeting spaces are closed, which means that phone and zoom calls are now the new norm. Cutting out the traveling time means planters can meet with more people. Networks have less capacity to support church planters. This empowers planters to come up with new solutions. Most importantly, the pandemic has revealed underlining needs within our communities. This has opened up new opportunities for church planters to share the gospel."
You can hear that sentiment again in Tou Fue's words: It's hard but there's a great opportunity.
Reality Church - Miami, FL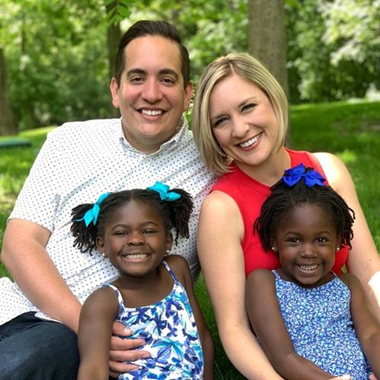 Image: Carlos and Cassie Lollett
Carlos and Cassie Lollett were from Miami, FL but moved to Chicago for seminary. After graduating, they moved back to Miami in the summer of 2019 to plant Reality Church Miami. Carlos considers himself a relational leader who uses their home as a means for evangelism and disciple-making. Just as it is difficult to host large gatherings right now, in places like Miami, it's even difficult to host gatherings in houses and apartments.
"When you're a relational leader, it's a part of my superpower to be in a room with people to love on them and to disciple them. But now a lot of that has been lost or limited," says Carlos.
Carlos has been modeling for his team how to use virtual meetings to connect especially with those who are lonely and who lack human interaction during this time. While people may not be able to physically gather in homes and public spaces, there seems to be an openness to share life through technology.
2020 has taught us that people want to connect, even if it's virtual. This is something we'll all need to take seriously in post-pandemic ministry.
However, Carlos is honest about the need for margin during this time. He agrees with Tou Fue that the pandemic has heightened the highs and lows of church planting. "I feel like I have to be present all the time, especially online because we don't have that face-to-face presence with people."
The increased digital activity is an attempt to offset what's missing in person. As many can attest over the last few months, there are extra demands on our mental and emotional faculties in virtual meetings that aren't there with in-person meetings.
And as we all know, it hasn't only been Zoom meetings that are draining us. All of the racial, social, and political tensions that people have had to navigate all this year have had a tremendous effect on church planters.
Faith City Church - St. Paul, MN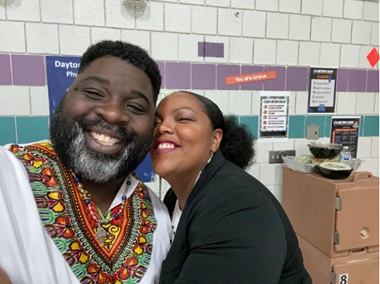 Image: Carl and Melanie Johnson
Carl and Melanie Johnson launched Faith City Church in St. Paul, MN not too long before the pandemic. However, they just didn't launch a worship service. Faith City started with a ministry to the community called Storehouse Grocers which is a grocery store in a neighborhood where many residents have difficulty accessing quality groceries.
While Faith City Church has undoubtedly been impacted by the pandemic, it's the social and racial issues that have weighed heavily on Carl. He shares openly,
"The honesty of being an African American in a pandemic hit a little different. We are a black-led multicultural church so cultural barriers went up immediately from privileged and unprivileged. Challenges included the death of George Floyd. It actually started for us because of Ahmad Aubery because my wife and I family actually have family there. The biggest challenge that isn't being named among church plants is when we speak the truth for our neighborhood, our donors stop giving because we no longer met their felt needs. We expected everyone to understand who we were but that didn't happen."
Many pastors of existing churches may express a similar tension from church members, especially if they have chosen to address issues of racism and police brutality. However, for some church planters, the threat of losing funding and credentialing has been a real possibility—one that in different circumstances, they may not have had to face.
Regardless, Carl recently posted and celebrated on Facebook the one-year anniversary of their grocery store which he reports fed over 10,000 hot meals during the pandemic with the help of grants given by the city and other local civic groups.
Sowing in 2020
Church planters tend to turn challenges into opportunities and they often can make things work with little to no resources. They are visionary, hard-working, faithful, and probably work two or more jobs to make ends meet. That's what makes them good ministers and missionaries. But that's also what can tend to make them tired and exhausted.
And that's what I'm seeing all across our nation. Church planters are faithful and hopeful but they are tired and exhausted.
Many of us have experienced blessing and heartache in 2020. But there's almost no other calling and vocation like a church planter whose private, personal, and public lives are as intertwined. There's almost no other venture that starts and grows primarily by sharing your personal life with strangers in a community that's new to you. Trying to do that in a pandemic makes it that much sweeter but also that much harder.
The highs and the lows of 2020 hit a little bit different for church planters.
As we consider the stories and challenges shared by these three church planters, keep in mind that they're representative of the stories and challenges shared by thousands of church planters across our nation. So, as 2020 comes to a close, may we be stirred to offer them our best support in prayer, encouragement, and provision. And may what is sown in 2020 be harvested in the years and decades to come.
The Exchange is a part of CT's Blog Forum. Support the work of CT. Subscribe and get one year free.
The views of the blogger do not necessarily reflect those of Christianity Today.