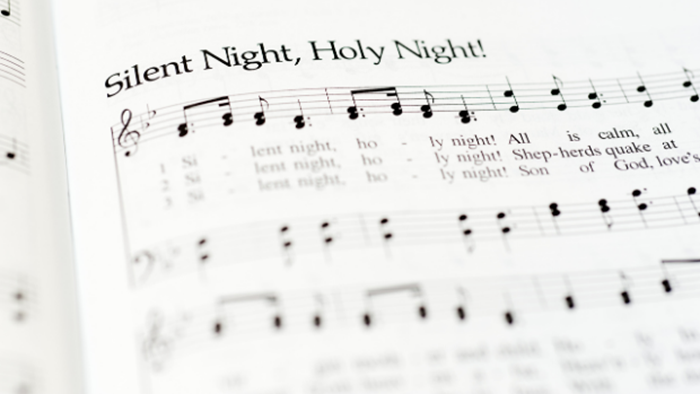 Image: Canva
Ed Stetzer: You came to The Moody Church in the middle of a pandemic… how is it going?
Philip Miller: It has been a really crazy year. I flew to Chicago to candidate at the end of March on a plane with about 12 people, since we were about a week and a half into the shutdown. That Sunday I preached to a camera, then the membership had a virtual business meeting after the service, and then they voted on-line immediately after that meeting. At that point I had met about 50 people in person from the church when I said yes to becoming the new Senior Pastor--it was totally nuts!
Ed: What is God doing at The Moody Church?
Philip: We are just so grateful for what God is doing in a really hard season. We made the call to not regather for Sunday services this year, which was a tough call to make. But as we are right in the middle of an urban center and have a high-risk environment with a big sanctuary and lots of people, we believed it was the most loving thing we could do. But to our surprise, during this time we have seen the digital shift become very fruitful. We are seeing incredible engagement with lots of people connecting and hearing stories of people growing in really deep ways. I think God got our attention with this pandemic and has created opportunities for people to trust the Lord in new ways and go deep with Him in a newly uncluttered schedule. Even though we are all grieving and there is a ton of loss, we know that God is near to near to the brokenhearted, so I think a lot of our people are discovering the closeness of God in a really hard year.
Ed: Christmas Eve is coming up and you've got a big vision for it. What's Silent Night Chicago all about?
Philip: We realize this is a dark year, not just with covid, but with political unrest and division in the country, and just a lot of angst overall. My wife and I were talking and realizing we have lost Thanksgiving at some level and are about to lose Christmas, we have got to do something because we need some hope. So some of us got our heads together and said, what would it be like, if at 9:09 p.m. on December 24 we pause and grab a candle or the flashlight on our phones, and go outside to our front porches, roof decks, balconies, sidewalks, or whatever, and shine a light of hope for Chicago as we sing Silent Night all across the city? Can you imagine what it would be like to have thousands singing Silent Night together at one time? Can you imagine tens of thousands of lights shining hope for Chicago and the year ahead? I think it would be unforgettable.
Ed: Now, why Silent Night?
Philip: Of course, it is a great song that many of us have sung on Christmas Eve by candlelight. There's a lot of tradition there. But this song has an important history. It was the main feature in the 1914 Christmas Day Truce in World War I. The British and the German soldiers were in their trenches in an ugly and gory war on a cold winter's night. And on Christmas Eve, as they were lined up in their opposing trenches, a German soldier began singing Silent Night in German, Stille Nacht. Then those on the British side answered back singing it in English, and then the two sides sang it together. And in that moment, they remembered their humanity and what they had in common. They got up out of their trenches and for that one night, declared a truce. It was a moment of peace and hope. And I think we need a moment like that this year… to shine a light of hope.
Ed: I understand you have a number of radio stations on board… they'll be playing Silent Night at 9:09pm on Christmas Eve?
Philip: That's right. We have a number of radio stations who will be playing Silent Night all over the Chicagoland area. All you have to do is tune in and sing along. We'll also be streaming it on silentnightchicago.com
Ed: Where can we find out more about Silent Night Chicago?
Philip: You can find all the information at silentnightchicago.com where there are media packets, ways to share on social media, participating radio stations, a history of the song and much more. Also, just know this isn't a Moody Church thing per se, this is a Chicago thing that we need as a city.
The Exchange is a part of CT's Blog Forum. Support the work of CT. Subscribe and get one year free.
The views of the blogger do not necessarily reflect those of Christianity Today.