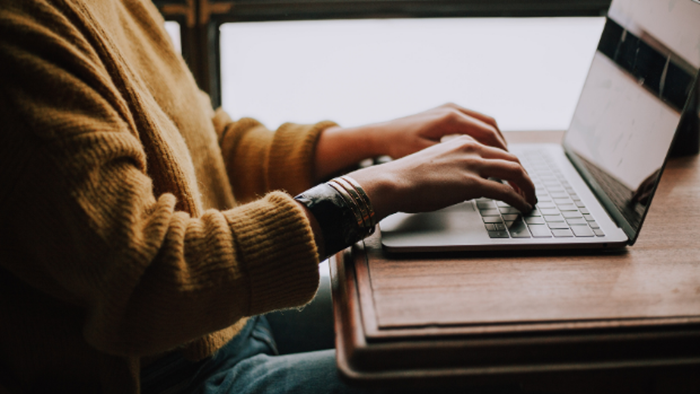 Image: Christin Hume/Unsplash
10) Andy Stanley Explains Why His Megachurch Won't Gather on Sundays Until 2021
North Point: We love you too much to open the doors on Sunday morning. Let's focus on doing stuff for the community.
In July, Andy Stanley announced that North Point Ministries would not be holding in-person services for the remainder of 2020. This announcement made international news, which led to Stanley being a guest on Stetzer Leadership Podcast. This article, which was part one in a two- part series, is an adaptation of that interview surrounding North Point's decision.
9) What is the Gospel? A Look at 1 Corinthians 15:3-4
The gospel has been defined by many people in many ways. What does Scripture say the gospel is?
This article was actually published in 2015, so it is worth noting that it was still one of the most read pieces of this year. It was written by my late friend, Presbyterian pastor, David Nicholas. In this blog post, he offered a succinct presentation on what he considered the Gospel to be.
8) The People of Praise, Charismatic Catholics, and Fringe Religious Groups
A brief introduction to the charismatic Catholics and People of Praise, in the news now due to Amy Coney Barrett's nomination.
The nomination of Supreme Court Justice Amy Coney Barrett in September drew a heightened awareness to the religious group, People of Praise, which Coney Barrett is a member of. While many sought to present People of Praise as outside of mainstream Christianity, this article presented a brief history of the charismatic Catholic movement.
7) The CARES Act & Your Church Staff: What You Need to Know & 4 Steps to Take Now
The new stimulus bill includes churches and has implication for church staff. Please learn more before making any staff decisions.
This article was released as the CARES Act was being enacted way back in March. In this article, we provided an overview of what churches and church leaders needed to know ahead of the relief bill, and how they should plan accordingly. In a time that was marked by panic, we hope that this was a useful and clear resource.
6) Complementarians in Closed Rooms
Aimee Byrd, Beth Moore, and private words that reveal a pressing problem.
Complementarians in closed rooms too often show their misogyny, not just their theology. It's important to remember that in this article, I did not try make a case about egalitarianism and complementarianism. The sexism and misogyny that have been directed toward Aimee Byrd and Beth Moore ar not just a complementarian issue; it's a Christian issue and it's a Christian responsibility—which means that is also my responsibility, and yours too.
5) Unliked Likes: Cancelling Pastor Chris Hodges and Church of the Highlands
Some social media "likes" gets Church of the Highlands kicked out of some public schools they were renting, but such cancel culture is the wrong answer.
This article was written during a time when the pastor of the Church of the Highlands, the largest church in Alabama, was coming under fire for liking certain social media posts. It was an important lesson about the power of social media, and a reminder for all of us to be mindful. It was, also, a disappointing example of "cancel culture." As Christians, I believe that we are called to be counter-culture in the face of "cancel culture."
4) This Is Not the Crisis, But It Is Just A Few Weeks Away
It is time to move from focusing on the current challenge of doing church and turn to the crisis weeks away from our communities.
This article can be best described by this quote taken from it: "Over the coming days and weeks, the crisis will seemingly get worse. However, some people still do not understand that the coronavirus crisis will be the most significant historical event of our lifetime. It will be bigger than 9/11." In March, most of us weren't expecting to be at this point now. In this article, we considered what the coming crisis was actually going to be—hint: it wasn't just March.
3) The Bible Is Not a Prop: In Fact, We Need It Right Now
Its Teachings, though—about the Gospel and Justice—Are What We Need Right Now.
More than the greatest poetry and prose, God's Word can heal our deepest wounds and cut through the most hardened hearts. In June, our country sorely needed healing and compassion. This is not what the American people received from our highest leader. A Bible in a photo op was not the Bible we needed, especially as the country was erupting with protests surrounding the wrongful death of George Floyd.
2) Social Justice, Critical Race Theory, Marxism, and Biblical Ethics
Looking at Marxism and Critical Race Theory in light of the problem of racism in America.
If you've been operating in Christian circles this year, there's a high probability you've heard a little bit about Critical Race Theory. For this article, we welcomed Dr. Kelly Hamren, assistant professor of English at Liberty University, to teach us all more about Critical Race Theory, Marxism, and social justice. They are not all the same ideology, and it's important for Christians to know the difference as these frameworks become more and more of a cultural phenomenon.
1) On Christians Spreading Corona Conspiracies: Gullibility is not a Spiritual Gift
As followers of Jesus, we are people of the truth. Falling for (and spreading) conspiracy theories does not honor the Lord, but it does cause people to question our judgment.
COVID-19 created an abundance of conspiracy theories. Unfortunately, Christians were disproportionately fooled by these conspiracy theories, and continue to be. In sharing and believing the abundance of fake news, we harm ourselves. More importantly, this gullibility only serves to harm our witness with the very people we'd like to reach. Instead of spreading unproven theories, we should focus on spreading the good news we've been commanded by our Lord to proclaim.
The Exchange is a part of CT's Blog Forum. Support the work of CT. Subscribe and get one year free.
The views of the blogger do not necessarily reflect those of Christianity Today.