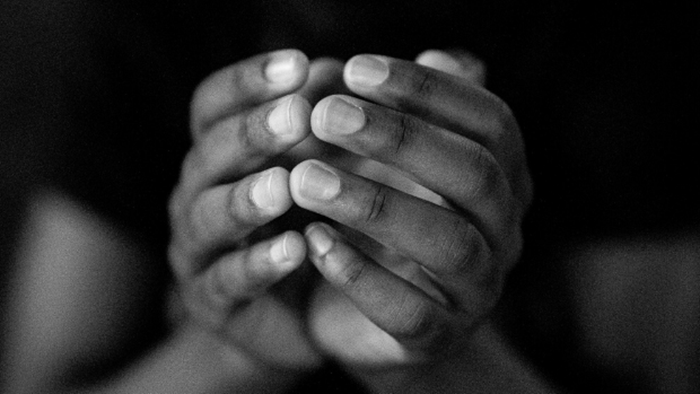 Image: Photo by Rohit Guntur on Unsplash
The recent news reports about Christian persecution coming out of Nigeria are horrifying.
On December 26, extremists who identified themselves as part of ISIS/ISIL murdered 11 Christians in Nigeria.
A few weeks into the new year, on January 19, the Islamic State of West Africa released a video of a child — who looked to be around 10 years old — executing a Christian man in Borno, Nigeria.
A few days later, on January 22, a Nigerian pastor, Rev. Lawan Andimi, was beheaded by Boko Haram's militants. The murder of Rev. Andimi triggered protests in 28 of Nigeria's 36 states, drawing an estimated 5 million people to denounce violence against Christians.
While the world has been consumed by news about Iran, China, and conflicts in other regions, militant and extremist groups in Nigeria have waged a campaign of death and devastation against Christians.
More than 7,000 Nigerian Christians have been killed for their faith in the past five years alone, according to persecution monitoring groups such as Open Doors and UK-based Humanitarian Aid Relief Trust. Many of these bloody attacks have been instigated by Boko Haram and ISIS-affiliated militants, groups that have tragically become household names.
But there is another extremist group operating in Nigeria that is just as deadly — and many people probably have never heard about them.
Fulani extremists in the central region of the nation assault, torture, and kill hundreds of Christians every year. Most recently, on January 26 and 27, the Fulani attacked two villages, setting a church building ablaze and killing at least 26 people in the process.
Not long ago, a team from World Help had the opportunity to travel to Nigeria and meet with a prominent Christian leader to discuss the situation. "Our people are being killed," he said. "They are being hacked to death. Entire communities, hundreds, have been sacked — destroyed and taken over by Fulani herdsmen."
According to World Watch Monitor, the Fulani are the "world's largest nomadic group," and they believe they have the right to take any piece of land in Nigeria and use it to graze their cattle.
"It is a concept in Islam called 'sacred space,'" said one Nigerian pastor. "According to this concept, all land has been given by Allah to the Muslims, and the Muslims have a right to claim any piece of land. And most of the areas that the Fulani are attacking are Christian communities, so it is very easy to see that what is happening is ethnic cleansing to advance the cause of jihad."
Although Fulani extremists are not part of an organized terror group like Boko Haram or ISIS/ISIL, their crimes are no less reprehensible. The fact remains: Christians are being persecuted and killed. Men, women, and children are being slaughtered, and their deaths are being largely ignored.
A report by Open Doors indicates that 99 percent of the Christian persecution that happens in Nigeria is of a violent nature.
While our team was in Nigeria, we saw the effects of this violence firsthand. Refugee camps were packed with people who had been widowed and orphaned by Fulani militants. One little boy, whom I'll call Oba, told us how the Fulani had surrounded his family's house and shot his father right in front of his eyes.
Next, the terrorists kicked in the door, shot two of Oba's brothers, then turned their machetes on Oba and his little sister. They still bear long, raised scars on their faces and heads — permanent reminders of that horrible night.
Fulani attacks like this are all too common. Huts are burned down with people trapped inside. Roadblocks and false police checkpoints are set up to ambush minibuses and vehicles. In fact, the violence has gotten so intense, that some human rights observers have begun to question whether the Fulani's persecution of Christian farmers constitutes genocide.
Clearly, this is an issue the world needs to be paying closer attention to. Christians in Nigeria are in desperate need of our help.
We need to pray for them … and speak up for them.
We also can respond to their immediate needs by partnering with humanitarian organizations that send aid to persecuted Christians. Our organization provides Bibles, food, and other essentials to Nigerians who have been displaced from their homes and are living in refugee camps. And there are many others working to help the victims of this targeted persecution, too.
Whatever we do, let's not forget Christians in Nigeria and their suffering. We cannot allow their plight to go unnoticed.
A version of this column was first published in The Hill. Read it here.
Vernon Brewer is the founder of World Help, a Christian humanitarian organization committed to serving the physical and spiritual needs of people in impoverished communities around the world. Follow him @vernonbrewer.
The Exchange is a part of CT's Blog Forum. Support the work of CT. Subscribe and get one year free.
The views of the blogger do not necessarily reflect those of Christianity Today.