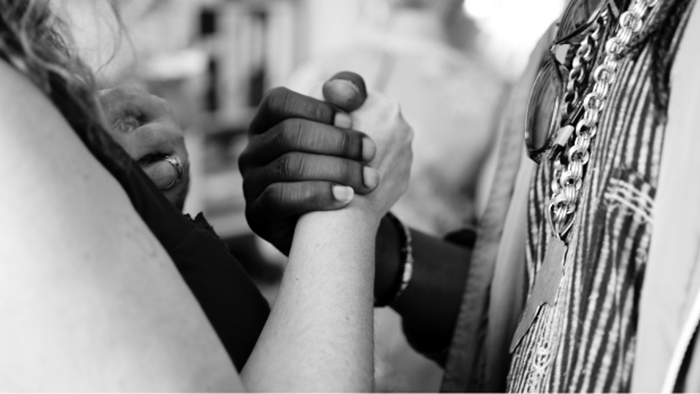 Image: Unsplash/Aarón Blanco Tejedor
In recent years a number of helpful resources have been produced to help in conversations seeking racial reconciliation. In Part One, we saw examples of church and leaders working together. In Part Two we heard of a host of churches engaging the issue as well. While the first two articles unfolded geographically, the following will be a bit different. First, we will look at recommended resources I'm familiar with and want to comment on. Then, we will look at some examples sent to us from others.
Two Authorities Offer Help
Mark DeYmaz (@markdeymaz) responded to our request for examples. Mark has been at the forefront of multiethnic ministry for years. You can read some of his story from a two-part conversation we had several years ago here and here. In the summer of 2020, Mark gave an assessment of where churches are engaging in multiethnic work here.
Mark is one of the foremost authorities on this issue, having published a number of books on the subject. In response to our request he sent us this tweet:
"Contact Santes Beatty (@MultiethnicMin) who has led 1,000+ pastors through Multiethnic Conversations (an eight-week study on multi-ethnic conversations). He also encouraged us to contact Oneya Okuwobi (@OOkuwobi), Mark Hearn at FBC Duluth and/or April McCullohs at Grace Family Church Tampa to get started."
In addition, Jemar Tisby (@JemarTisby) and I discussed his book The Color of Compromise on Stetzer Leadership Podcast. Matthew Hilton, DO (@matthew_hilton) told us how his church, Pillar Church in Holland, MI, went through the video series that accompanies Tisby's book.
These resources would prove valuable to your church or ministry.
Other Available Resources
In addition, we heard of a number of other resources, including the following:
College chaplain Erin Faith Moniz (@efaithmo) let us know she's been using the Be the Bridge (@BAbridgebuilder) college curriculum, calling it a "faithful, gospel approach to #racialhealing that has been changing the lives of 2 groups of diverse, Christian students. @LatashaMorrison's work is preaching the gospel."
Sam Mahlstadt (@sammahlstadt) told us that Cornerstone Family Church (@iamcornerstone) in Des Moines, IA, led by Dan Berry (@DanBerry1), used the virtual 5-week course by Lucretia Berry (@brownicity).
David M. Bailey (@davidmbailey), Founder and Executive Director, told us of his ministry training Arrabon, which has both free resources and some for purchase.
Darcia Scafidi (@DarciaScafidi) told us how Parkview Community Church in the Chicagoland area (Glenn Ellyn) just completed a ten-week course entitled Candid Conversations: Race, Reconciliation and the Church she wrote with Ray Kollbocker, lead pastor.
Geoffrey Rinehart (@OskiBr) told us: "A few of our staff (Communitas International) engaged in a Jesus & Justice online cohort facilitated by Gigi Khanyezi, calling it life changing. See info here: Jesus and Justice: The Heart of (re)Conciliation.
As a reminder, you can read part one in this series here, and part two here. Tune in next week as we add to this list.
The Exchange is a part of CT's Blog Forum. Support the work of CT. Subscribe and get one year free.
The views of the blogger do not necessarily reflect those of Christianity Today.