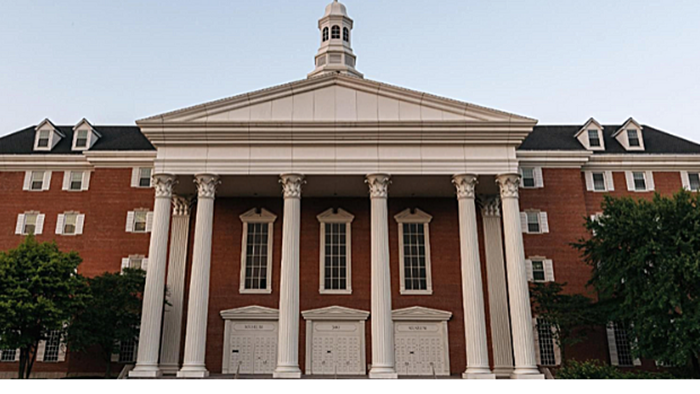 Image: Canva
While I was with the SBC in Nashville recently, several people inquired about options for SBC students in the School of Mission, Ministry, and Leadership at Wheaton College where I am the Dean. As a result, we are now planning two new cohorts for SBC students.
Wheaton College
Wheaton College is the most well-known evangelical institution for higher education. It is known as an academically rigorous institution that has educated influential Christian pastors and leaders both nationally and internationally throughout its existence.
The School of Mission, Ministry, and Leadership in the Wheaton College Graduate School exists to inspire and equip academically grounded, spiritually maturing, and practically skilled leaders who live out Christ's mission, proclaiming and demonstrating the gospel and serving the Church in a changing world.
Study among Evangelicals with Diverse Perspectives
Many in the SBC are aware that Matt Chandler, pastor of The Village Church, is pursuing his master's degree in one of our cohorts. Here's why Matt decided to pursue his M.A. degree at Wheaton College:
I've committed myself to being a lifelong learner, and so whether that's books or seminars or schooling, it has always been my hope that no matter how old I get that I continue to learn and grow in my understanding. We have a tendency to get stuck—to stop learning or feel like we've arrived in learning. I think that the men and women who lead well to the end are men and women who have been committed to being challenged, to having their ideas critiqued, to not resting on "I figured this out once and for all," but have continually sharpened what they know.
Matt could have studied at any of the SBC seminaries, but he chose to come to Wheaton. He chose Wheaton because it offers an education that is broadly evangelical, and several folks at the SBC in Nashville told me they might prefer this type of education that Wheaton offers.
Matt said:
To me, that was one of the things that was most exciting about [Wheaton]. For 20 years, I have devoured just about everything I could in my stream. And whether I agree with everything or don't agree with anything, now I get to interact with different ideas other than my predominant stream, and that's a plus.
SBC seminaries are great, and I am partial to Southeastern where I serve on faculty (note the pic with the Samson-like goatee). However, Wheaton College offers robust graduate degree programs for evangelicals preparing for ministry both inside and outside the church. We already have cohorts for several denominations including the Anglican Church in North America and Open Bible (Pentecostal) churches, so how could I not have one for people in my own denomination?!
Wheaton is an evangelical, non-denominational school. At Wheaton, students learn from scholars with varying theological perspectives. We have remarkable men and women who will be your professors. You will learn from Arminians and Calvinists, egalitarians and complementarians, charismatics and non-charismatics, and they will respect your theological views because that is the character of the Wheaton College community. You will take these classes from our evangelical faculty who all affirm inerrancy as it is part of our doctrinal statement.
Study at Wheaton College Graduate School
First, we will launch an SBC master's degree cohort starting this fall in 2021. This specialized cohort in our Master of Arts in Ministry Leadership degree program is specifically for students preparing for or currently in ministry in the Southern Baptist Convention. The core of the M.A. in Ministry Leadership curriculum focuses on three competency areas: Bible and theology, mission, and leadership. In the SBC cohort, students will study each of these areas with a distinct focus on ministry in their denomination. In all our programs, we have a strong focus on gospel, church, and culture.
Second, we are in the process of seeking permission from regional accreditors to launch a D.Min. degree program here at Wheaton which we expect to launch in 2022. I am starting a list of interested students to be part of our first group of D.Min. cohorts when we launch.
In our modular programs of online and in-person courses, students work alongside other like-minded students and are empowered to infuse classroom knowledge and insights back into their ministry setting. Additionally, thanks to the flexible learning format, students can study while continuing in church leadership—the program is all done in modular classes and online. The best part about the SBC cohort is that we offer up to a 25% tuition reduction for students who join the cohort.
If you are interested in learning more about our SBC Master's Degree Cohort or the forthcoming Doctor of Ministry degree cohort email Heather Matthews at mml@wheaton.edu and she will be glad to help!
The Exchange is a part of CT's Blog Forum. Support the work of CT. Subscribe and get one year free.
The views of the blogger do not necessarily reflect those of Christianity Today.