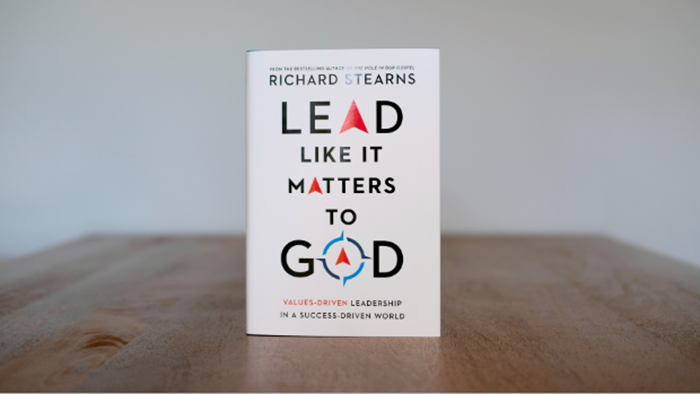 Image: IVP
In a world where success is king, we must be careful to not fall into the trap of believing that our identity somehow derives from the magnitude of our achievements rather than our relationship with God.
Christian leaders are called to be change-agents for Christ, bringing healing and restoration into the brokenness of their communities and workplaces.
Surrender is the place where your leadership must begin. . . . A surrendered leader has nothing left to lose because they've already put everything in God's hands.
So, my job is just to show up every day, do my best and trust God for the outcome. I don't need to worry about this other stuff.
Excellence is not about winning, it's about producing the best results we are capable of achieving.
A focus solely on outcomes can lead to a shame culture while a focus on best efforts creates a celebration culture. In a shame culture, people are blamed for poor outcomes even when they have worked tirelessly and done their very best.
The love of money, like the drive for success, is like that carbon monoxide leak in your home; you can't see it, smell it or taste it, but it can poison you if you're not careful.
Forgiveness works at multiple levels in our lives. It can work in the mundane, day to day interactions we have with other people, and also in moments of monumental crisis. In many ways, forgiveness is a kind of 'wonder drug' that can heal the damage caused by many different kinds of ailments.
The best leaders make efforts to become aware of their own weaknesses and shortcomings and learn to understand the magnified impact their words and actions can have on others.
I have learned that if you're not willing to fight for a healthy balance in your life, you just won't have it.
There's something about envisioning one's deathbed that does have a way of bringing greater clarity to the day to day decision we are making right now.
Don't justify your obsessive behavior because you are 'doing God's work'.
For a leader to be at their best, they need to have clear minds, stability outside the workplace, positive relationships with both family and friends and a sense of meaning and purpose not solely derived from work.
A team that can laugh together is in a much better frame of mind to work together with trust and shared purpose.
A leader who understands the power of encouragement and affirmation will see a huge return on investment, paid back in improved performance, motivation and loyalty.
A leader's number one job is to help release the unique abilities of each member of his or her team so that they can realize their full potential.
If you look at your co-workers through the lens of their deficits your tendency will always be to criticize them in order to improve their performance.
Success is not your goal. Faithfulness to God is your goal. For the Christian leader, faithfulness is success.
God wants to use leaders like you to build his kingdom—to demonstrate his love and character to your co-workers—and to model a different way of living, working and leading.
Leadership matters to God.
The Exchange is a part of CT's Blog Forum. Support the work of CT. Subscribe and get one year free.
The views of the blogger do not necessarily reflect those of Christianity Today.