The Oldest National Church in the World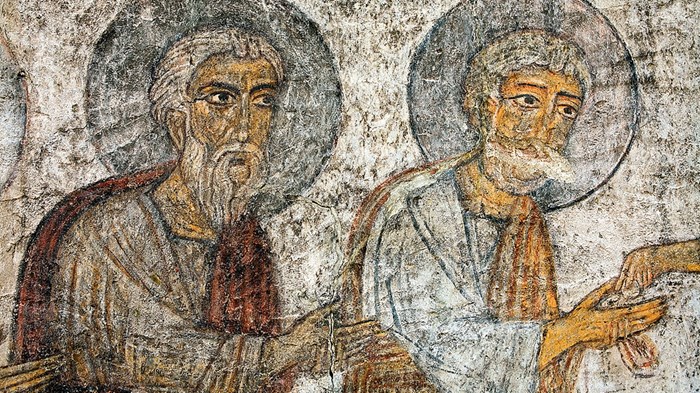 When investigating the origin of church-state collaboration, most Westerners look back to Constantine and the 313 Edict of Milan, which made Christianity the favored religion in the Roman Empire. But Christianity likely achieved state- approved status even earlier in Armenia, where celebrations this year will commemorate 1,700 years of faith.
According to legend, in 301 Gregory the Illuminator (so named because he "enlightened the nation with the light of the gospel") ascended from a stone pit after 13 years of imprisonment for refusing to renounce his faith. He then cured Armenia's King Tiridates III of madness and converted him to Christianity. Gregory went on to establish the church in Armenia on the spot where he saw Christ descend in a vision. In all his efforts, Gregory built on the groundwork laid by the apostles Thaddeus and Bartholomew, who reportedly preached the Gospel in Armenia as early as the first century.
(Note: Recent scholarship suggests that most or all of Gregory's accomplishments are more accurately dated to the years between 313 and 316, meaning Rome was actually first to convert, but Armenia's sticking with 301 because the year "has always traditionally enjoyed the character of official acceptance.")
Throughout the fourth century, the church in Armenia integrated itself with local life. By the middle of the fifth century, the Armenian epic writer Yeghishe could assert that Christianity had become for the people of Armenia "as the color of the skin and not like a garment." The creation of an Armenian alphabet in 406 and subsequent translation of the Bible and other holy works greatly advanced this process. Indeed, the fifth century translation movement is commonly ...
You have reached the end of this Article Preview