Breaking The Da Vinci Code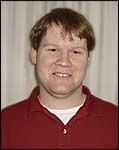 This slideshow is only available for subscribers.
Please log in or subscribe to view the slideshow.
I guess Christians should be flattered. Who knew the Council of Nicea and Mary Magdalene could be this hot? Thanks in large measure to Dan Brown's fictional thriller The DaVinci Code, early church history just can't stay out of the news.
If only a more worthy work could have prompted such attention. Brown first grabbed the headlines and prime-time TV in 2003 with his theory that Jesus married Mary Magdalene. But The DaVinci Code contains many more (equally dubious) claims about Christianity's historic origins and theological development. It's left to the reader whether these theories belong to Brown's imagination or the skeleton of "facts" that supports the book.
Brown claims "almost everything our fathers taught us about Christ is false." Why? Because of a single meeting of bishops in 325, at the city of Nicea in modern-day Turkey. There, Brown argues, church leaders who wanted to consolidate their power base (he calls this, anachronistically, "the Vatican," or "the Roman Catholic church") created a divine Christ and an infallible Scripture—both novelties that had never before existed among Christians.
Watershed at Nicea
Brown is right about one thing (and not much more). In the course of Christian history, few events loom larger than the Council of Nicea in 325. When the newly converted Roman Emperor Constantine called bishops from around the world to present-day Turkey, the church had reached a theological crossroads.
Led by an Alexandrian theologian named Arius, one school of thought argued that Jesus had undoubtedly been a remarkable leader, but he was not God in flesh. Arius proved an expert logician and master of extracting biblical proof ...
You have reached the end of this Article Preview