An Early Christian Eucharist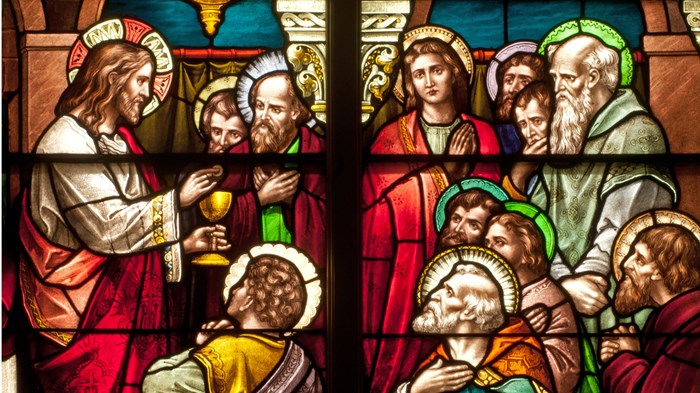 In the early church, the celebration of the Eucharist was an essential part of the Christian life. In continuation of last week's tremendously popular feature article, Divided by Communion, we are featuring selections from early Christian writings that shed light on how Christians in the first two centuries celebrated Communion.
Note: We appreciated the many responses we received to last week's newsletter and have made a selection of them available for all our readers on the website.
Justin Martyr (100-165): Christian philosopher and apologist
First Apology(155 A.D), chapter 66
And this food is called among us the Eucharist of which no one is allowed to partake but the man who believes that the things which we teach are true, and who has been washed with the washing that is for the remission of sins, and unto regeneration, and who is so living as Christ has enjoined. For not as common bread and common drink do we receive these; but in like manner as Jesus Christ our Savior, having been made flesh by the Word of God, had both flesh and blood for our salvation, so likewise have we been taught that the food which is blessed by the prayer of His word, and from which our blood and flesh by transmutation are nourished, is the flesh and blood of that Jesus who was made flesh. For the apostles, in the memoirs composed by them, which are called Gospels, have thus delivered unto us what was enjoined upon them; that Jesus took bread, and when He had given thanks, said, "This do ye in remembrance of Me, this is My body;" and that, after the same manner, having taken the cup and given thanks, He said, "This is My blood;" and gave it to them alone.
Read all of chapter 66 Christian Classics Ethereal Library
You have reached the end of this Article Preview