Getting the Word Out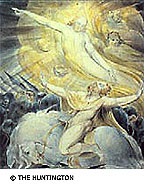 This slideshow is only available for subscribers.
Please log in or subscribe to view the slideshow.
In the stairwell that leads to my study, there stands a six-foot tall bookshelf stuffed with all manner of Bibles. The Bible is, of course, God's word to all people. But it does not come to all people in the same form. The cornucopia of formats and translations in even my modest collection reminds me of the many creative ways the Bible has reached people in different places and cultural moments.
My smallest Bible weighs just a hair over 2 ounces. It is a 1961 vest pocket New Testament of the New English Bible from Oxford University Press. It is clearly produced for people who travel or who want to have a New Testament always available in pocket or purse.
The largest Bible in my collection weighs seven and one-half pounds. It measures eight and one-half inches by 12 inches, and is 2 and three-quarters inches thick. Carry it around for a few minutes, and you'll know that this Bible is not something to be taken lightly.
This weighty copy of the Word is a 1970 printing of Jerusalem Bible. The translation is Roman Catholic, and unlike most earlier Catholic Bibles, it is based on the original languages. It is also a Readers Edition, that is, it has footnotes that help explain the text or the translator's choices. But this Bible's large dimensions were designed to present 32 uncharacteristically abstract prints by surrealist painter and provocateur Salvador Dali. This is the Bible as coffee-table book.
Last week I looked at about 150 Bibles from the collection of the Huntington Library in San Marino, California. The Huntington's Stephen Tabor and Claremont School of Theology Reformation scholar Lori Ann Ferrell have culled these from the library's rare book collections to create a nine-room exhibit ...
You have reached the end of this Article Preview