God Bless, More or Less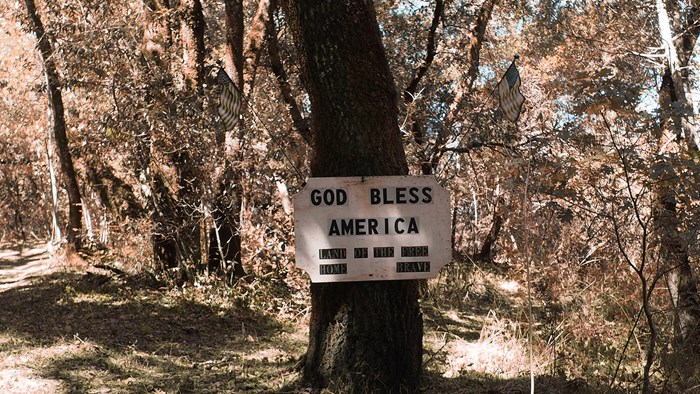 Almost immediately after Irving Berlin finished "God Bless America," on November 2, 1938, the song threatened to replace "The Star-Spangled Banner" as the country's top patriotic song. In recent weeks, "God Bless America" has once again become our unofficial national anthem, sung on the Capitol steps, on the floor of the stock exchange, even during the seventh-inning stretch.
At first glance, it seems strange that a song beginning with the contentious word "God" can get broad and heartfelt endorsement in our pluralistic society. Yet "God Bless America" is the ideal song of this cultural moment for at least four reasons:
1. "God Bless America" isn't really about God.
The God in this song blesses and guides, and he has a special place in his heart for America. He makes no specific demands and picks no favorites. That pretty well describes the deity of the American majority. While 95 percent of Americans believe in God, according to a 1997 Barna survey, 53 percent believe that all good people go to heaven, and fewer than half believe in moral absolutes.
Considering that Irving Berlin was a Jew who married a Roman Catholic and raised three daughters as Protestants, this lack of theological specificity is understandable. Besides, Berlin originally wrote the song for his World War I-era musical "Yip, Yip, Yaphank," which was hardly the setting for doctrinal explication. (Berlin eventually decided that "God Bless America" was too serious for the musical, so he held it for 20 years.)
2. "God Bless America" isn't about war.
President Bush recently said, "This nation is peaceful, but fierce when stirred to anger." Both qualities ...
You have reached the end of this Article Preview