The Man They Made a Monkey
The Man They Made a Monkey
How William Jennings Bryan won a battle but lost a war.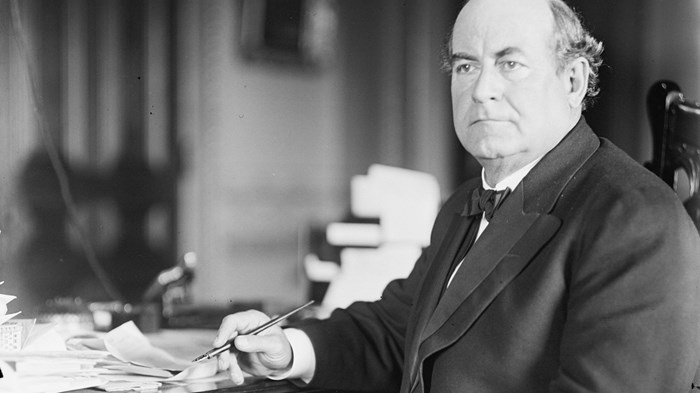 Image: Library of Congress
As a complement to our coverage of "The Ten Most Influential Christians of the Twentieth Century," historian Bruce Shelley highlighted a few of the most controversial Christians of the century. One of his selections is the famous fundamentalist William Jennings Bryan, whose story is a perfect example of winning the battle while losing the war.
—Elesha Coffman
Bryan made his last impression on public opinion from a sweltering courtroom in Dayton, Tennessee, in 1925. He served as an associate prosecutor of the young schoolteacher John Scopes, who had taught the theory of evolution to his pupils in defiance of a six-month-old state law prohibiting the teaching of "any theory that denies the story of the Divine Creation of man as taught in the Bible." The ACLU had manipulated Scopes' arrest and obtained agnostic Clarence Darrow as the chief defense attorney, thereby setting the stage for the dramatic "monkey trial."
At the time many Americans considered Bryan a heroic figure standing for the nobility of the common man. He was, after all, raised in southern Illinois on pork, potatoes, and McGuffey Readers. Not only had he entered the U.S. House of Representatives at age 31, he had also received the presidential nomination of his Democratic party three times and served as Secretary of State under Woodrow Wilson. He seemed like the obvious choice to lead the campaign against evolution, even though he had not practiced law in 30 years.
Unfortunately, in the red-brick courthouse in Dayton, Bryan fell into the twentieth-century cultural chasm between the traditional values of Bryan's small-town America and the "modern" values of urban America.
The trial turned into a media circus, ...
You have reached the end of this Article Preview