Marching to Zion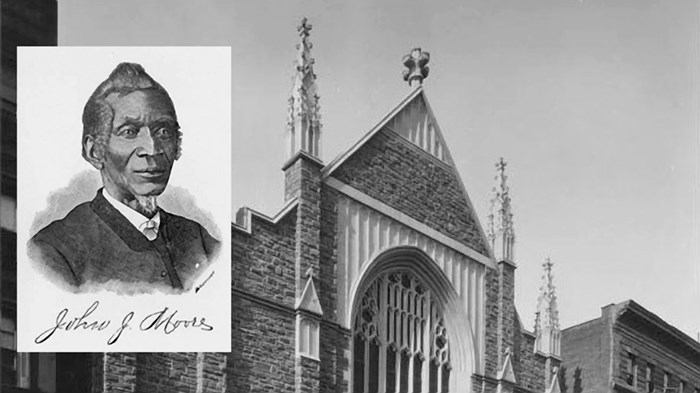 "When the first Methodist Episcopal Society was established in New York (whites), among whom were several colored persons, the two races found no difficulty in the reciprocity of religious fellowship, and the equal employment of religious rights and privileges, but as the church grew popular and influential, the prejudice of caste began to engender negro proscription, and as the number of colored members increased, the race friction and proscription increased, which finally overcame the tolerance of the colored members of the M.E. Society."
So begins the story, in the 1884 account by John Jamison Moore, of the African Methodist Episcopal Zion Church. The church received its official charter on February 16, 1801, about five years after several African Americans from New York's John Street Methodist Church had begun holding their own meetings. Moore, an AME Zion bishop, goes on to give details:
Again the M.E. church in New York, licensed a number of colored men to preach, but prohibited them from preaching even to their own brethren, except occasionally, and never among the whites. The colored preachers, being thus deprived of the opportunity of improving their gifts and graces, as they then stood connected with the white M.E. Society, and prohibited from joining the annual M.E. conference, as itinerant preachers, with their white brethren. Thus restricted in their church relations, they were prompted to seek the privilege of holding meetings among themselves.We set forth these facts because we are frequently asked why we separated from the mother church, and why we don't now return to the mother church and let them take the supervision of us. We simply say in answer to the above query, we could not consistently ...
You have reached the end of this Article Preview