No Humbug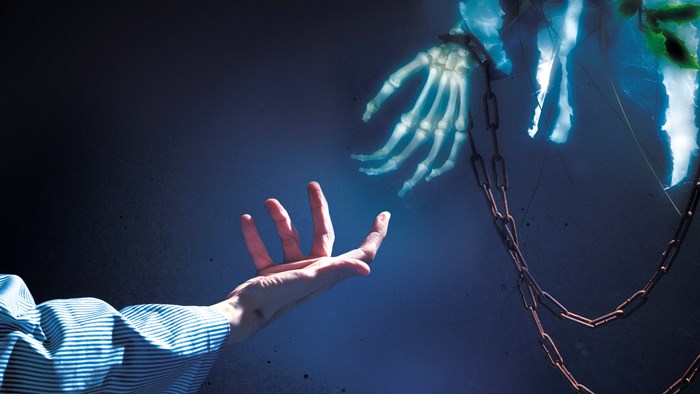 Before "Miracle on 34th Street," before "It's a Wonderful Life," even before "The Nutcracker" ballet, there was "A Christmas Carol." Charles Dickens published his "Ghostly little book" in 1843, just in time for the holiday shopping rush, and it became an instant runaway hit. The tale has never lost its momentum. It has been filmed some 200 times, with actors as varied as George C. Scott, Bill Murray, Patrick Stewart, and Scrooge McDuck playing the leading role. Why is this story so popular?
1. It resonates.
Dickens was in some ways a literary pioneer, for instance revealing the awesome commercial potential of the serialized novel, but he did not invent the storytelling craft. "A Christmas Carol" echoes medieval morality plays, in which otherworldly beings attempt to influence a human protagonist toward good or evil. Such plays often featured accounts of unhappy death to scare the main character—and the audience-straight.
Medieval Europeans—who lacked a strong sense of salvation by grace—cared much about dying well. Dickens's readers thought comparably less about the afterlife, but they, too, confronted death—from untreatable disease, from childbirth, from dangerous work and squalid living quarters—regularly. For contemporary readers and viewers, it may be Scrooge's bald materialism that provokes chills of identification. Whatever the cultural climate, the "Carol" works.
2. It's Victorian.
Most of what we think of today as "traditional Christmas" hails from the nineteenth century. Sure, some European cultures have awaited Saint Nicholas or Sinterklaas for centuries, but the jolly old elf we all know and ...
You have reached the end of this Article Preview