What is the origin of the anchor as a Christian symbol, and why do we no longer use it?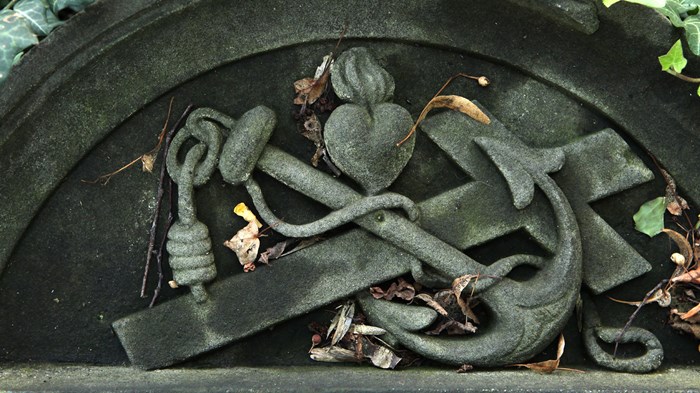 I have heard [the Christian musician] Michael Card say that the anchor was a primary Christian symbol until about 400 AD. Is this correct? And what is the origin of the symbol?
The anchor became a key Christian symbol during the period of Roman persecution. As Michael Card observes in his recent album, Soul Anchor: "The first century symbol wasn't the cross; it was the anchor. If I'm a first century Christian and I'm hiding in the catacombs and three of my best friends have just been thrown to the lions or burned at the stake, or crucified and set ablaze as torches at one of [Emperor] Nero's garden parties, the symbol that most encourages me in my faith is the anchor. When I see it, I'm reminded that Jesus is my anchor."
Christian use of the anchor echoed Hebrews 6:19: "We have this hope as an anchor for the soul, firm and secure." (NIV) Epitaphs on believers' tombs dating as far back as the end of the first century frequently displayed anchors alongside messages of hope. Such expressions as pax tecum, pax tibi, in pace, or "peace be with you" speak to the hope Christians felt in their anticipation of heaven. Archaeologists found about 70 examples of these kinds of messages in one cemetery alone.
But where did Christians get the idea to use an anchor in the first place? The anchor appeared as the royal emblem of Seleucus the First, king of the Seleucid dynasty established after Alexander the Great's campaigns. Seleucus reputedly chose the symbol because he had a birthmark in the shape of an anchor. Jews living under the empire adopted the symbol on their coinage, though they phased it out under the Hasmonean ruler Alexander Jannaeus around 100 B.C.
An even stronger explanation ...
You have reached the end of this Article Preview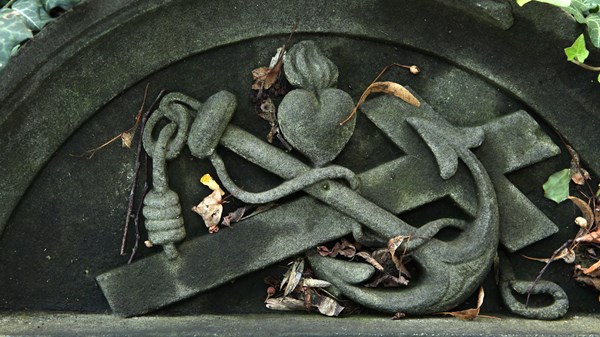 08/08/2008