Remembering Our Roots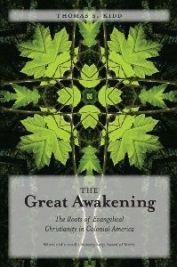 This slideshow is only available for subscribers.
Please log in or subscribe to view the slideshow.
Good history books are a gift that keeps on giving. Baylor University scholar Thomas Kidd published The Great Awakening: The Roots of Evangelical Christianity in Colonial America in 2007. But this landmark contribution to a much-studied period will long shape our understanding of the dynamic revival that spawned the modern evangelical movement.
Regarding that thorny question of evangelical origins, Kidd does not go so far as his colleague David Bebbington, who has argued for a "sharp discontinuity" between the transatlantic revival and earlier Protestant expressions. Rather, Kidd describes the American evangelical tradition as a "new elaboration" of the Reformation." In fact, he identifies three "chief tributaries" that fed into the burgeoning movement: Continental Pietism, Scots-Irish Presbyterianism, and Anglo-American Puritanism. But the "new elaboration" concerns "dramatically increased emphases on seasons of revival, or outpourings of the Holy Spirit, and on converted sinners experiencing God's love personally." This elaboration led to no small controversy in the 1740s.
But Kidd argues that the Old Light/New Light dichotomy oversimplifies what were actually fluid responses to the awakening. In place of this dualistic framework, Kidd suggests a three-part division. As a result, Kidd's narrative elevates radical evangelicals who overturned social conventions. They worried moderate evangelicals who defended the revivals and incurred the wrath of anti-revivalists who justified their opposition by citing radical enthusiasm.
While many historians have been occupied by the debates between Charles Chauncy, an Old Light, and Jonathan Edwards, a New Light, Kidd's attention to the radicals reveals their significant contributions ...
You have reached the end of this Article Preview