Tyndale's Betrayal and Death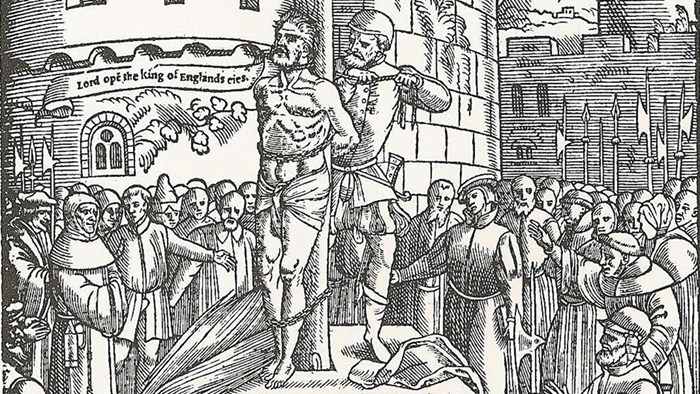 By 1535, several englishmen had been or were engaged in the hunt for William Tyndale, under orders either from King Henry VIII, Sir Thomas More, or Bishop John Stokesley of London. These agents were hunting all over Europe, but only one of them actually succeeded in ferreting out the elusive Tyndale and bringing about his demise: a devious ne'er-do-well named Henry (or Harry) Phillips.
Henry Phillips arrived in Antwerp during the early summer of 1535. He came from a wealthy and therefore notable English family, and his father, Richard, had been three times a member of parliament and twice high sheriff. In addition, Richard Phillips held the lucrative post of Comptroller of the Customs in Poole Harbor.

Henry Phillips was the third and last son in the family, and in 1533 he registered at Oxford for a degree in civil law. And being a man of some ability, he was apparently well-set to gain a good position and follow a respectable life.
However, Phillips had another side to his character that now came to deter him. Entrusted with a large sum of money by his father to pay to someone in London, Henry reached the big city and gambled away his trust.
What his movements were immediately after that we cannot be sure, but three years later, in the winter of 1536–37, he wrote from the Continent a series of long, penitent letters home, expressing his terrible poverty and the fact that his dire straits would soon end his life in abject misery unless his parents held out a hand of forgiveness and assistance. He was by then being branded as a traitor and rebel, and had found himself pursued by government agents and without a friend in the world.
After squandering his father's money in London, Phillips had evidently come into ...
You have reached the end of this Article Preview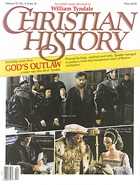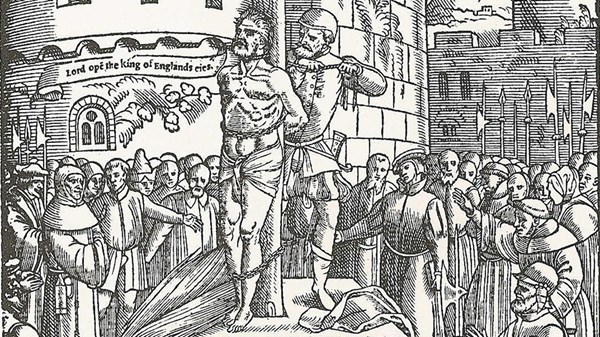 10/01/1987