The Benevolent Tradition: The Charity of Women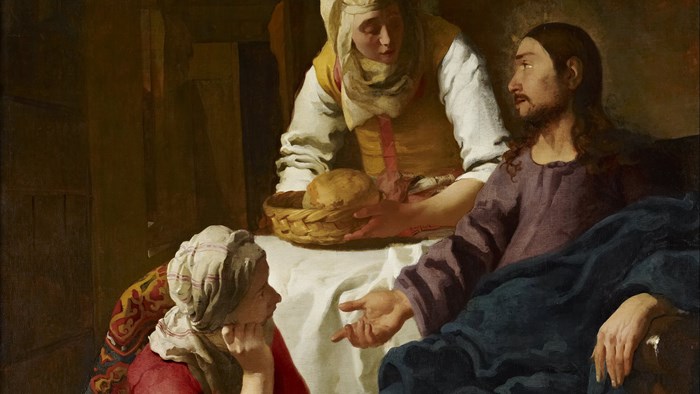 Jesus' portrait of the charitable woman in Mark 12:44 is the emblem of a continuous tradition within the Church: A feminine tradition of benevolence born in spite of cultural restrictions. Consider his description of this poor widow who donated two copper coins to the treasury: "… she gave everything she had, her whole being." In another time this woman might live in a castle or a cloister, a settlement or a city, but, although less likely to receive from her contemporaries the recognition Jesus gave her, her philanthropic spirit would continue to express itself through acts of financial sacrifice.
Like the scribes, Christ often had his material needs met by women. But, unlike the scribes, he did not "devour widow's houses" (Luke 20:47). The group of Galilean women who accompanied Jesus in his travels, and who ministered to him and the disciples, as Luke 8:3 says it, "out of their means," included Mary Magdalene, Joanna, Susanna, and "many others." They were treated as companions, an anomaly in a culture that transferred a woman from the guardianship of her father to that of her husband. These arrangements included financial control as well; a woman rarely took responsibility for her own funds until her husband's death, or until her husband decided to divorce her.

"I tell you the truth, this poor widow has put more into the treasury than all the others. They gave out of their wealth; but she out of her poverty put in everything—all that she had." Mark 12:43–44
It is unclear how these women freed themselves from the familial and financial structures of first century Palestine; it is clear that Jesus gratefully accepted their support. ...
You have reached the end of this Article Preview