Witch Hunting in Salem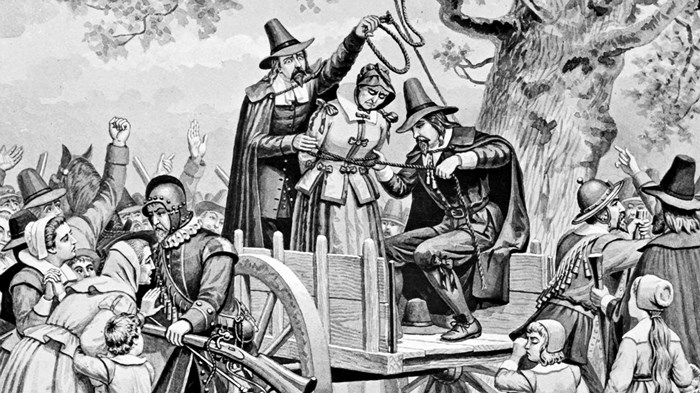 In February 1692, several young Salem girls, after they were caught practicing magic, claimed they had been afflicted by witches.
Their parents began searching for the witches, and hysteria mounted, especially as pastor Samuel Parris proclaimed, "In this very church, God knows how many Devils there are!" A public witch-hunt led to the arrest of 150 people; 19 were hanged for witchcraft, and one man was executed for refusing to testify.
Christian History asked historian David D. Hall to explain what motivated these troublesome proceedings. Dr. Hall is professor of American religious history at The Divinity School, Harvard University, and author of "Worlds of Wonder, Days of Judgment: Popular Religious Belief in Early New England" (Knopf, 1985).
Some twenty years before the Salem witch-hunt, a young woman living in the household of the minister of Groton, Massachusetts, began to "carry herself in a strange and unwonted manner." According to the minister, Samuel Willard, 16-year-old Elizabeth Knapp saw apparitions and experienced violent "fits" over a period of three months.
In the midst of one fit, she spoke in a "hollow" voice, and called the minister "a great black rogue" who "tell[s] the people a company of lies."
Willard answered back, "Satan, thou art a liar and a deceiver, and God will vindicate his own truth one day." Others in the room took up the confrontation, telling the Devil that "God had him in chains."
The answer came back, "For all my chain, I can knock thee in the head when I please."
Meanwhile, in her own voice Elizabeth told how the Devil had promised to make her a "witch" if she would sign a "compact" ...
You have reached the end of this Article Preview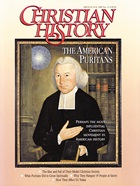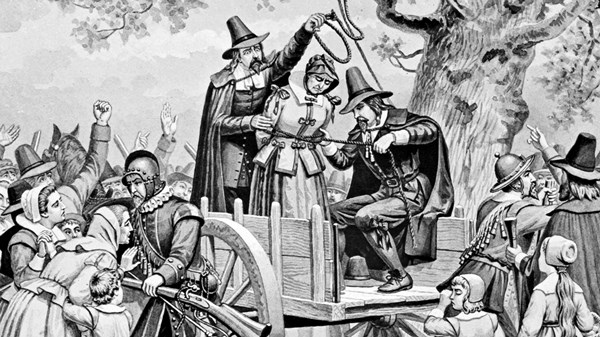 01/01/1994