Showing Them How to Die; Showing Them How to Live
Michael and Margaretha Sattler
The marriage of Michael and Margaretha Sattler was the most natural thing that could have happened, a logical outcome of a common vision of love, faith and hope. Except Michael and Margaretha were out of step with their times. For a simple priest to marry broke Catholic canonical law, and Michael was already a prior, second only to the abbot of the Benedictine monastery of St. Peter's in the Black Forest in southern Germany. Margaretha, a refined and comely woman, had been a Beguine; even though it was a lay order, she, too, was breaking a vow. To compound matters, Michael and Margaretha had joined the fledgling Anabaptist movement. It was less than two years old, full of vitality yet without singleness of purpose, seen by the ecclesiastical and magisterial powers as dangerously virulent.
Michael and Margaretha Sattler must have felt the weight of their decision. Yet they took courage from their choices. They were part of a group composed solely of mature believers gathered in the name of Christ, giving their ultimate obedience to their Lord God and only a qualified obedience to the magistracy. They were committed to the principle of mutual address: Whatever they would do, would be done only in the light of careful counsel of the community of the faithful.
Sattler felt at home in this movement that he had joined in 1526. The choice of adult baptism as a nonconformist act paralleled in a way the adult, monastic vows of nonconformity he had taken earlier. Likewise, the posture of peace taken by the Zurich Brethren—Conrad Grebel, Felix Manz, George Blaurock, Wilhelm Reublin and others—struck him as essential to Christian faith. In Strassburg that year he had realized that this movement needed a form. ...
You have reached the end of this Article Preview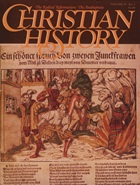 01/01/1985