Christianity and the American Revolution: Did You Know?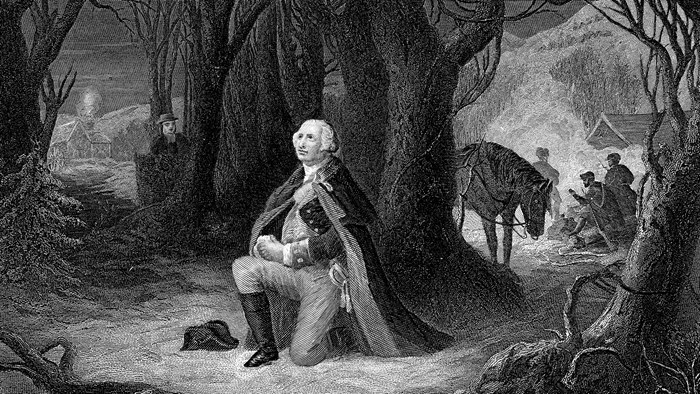 Events moved quickly in the years before independence. As late as 1761, during the French and Indian War, Congregational ministers in Connecticut pledged absolute fidelity and submission to the king of England. By the mid 1760s, after Britain had begun taxing the colonies, many of these same clergy were denouncing the king and justifying non-submission.
During the Revolutionary era, the pulpit played a key role in encouraging dissent. The political activism of these black-robed ministers earned them the name "the black regiment."
In July 1775, as tensions with the British rose, the Continental Congress called for a day of prayer and fasting. Most ministers used the occasion to preach for the colonial cause, but Anglican clergyman Jonathan Boucher spoke instead on the need to obey constituted authority. Concerned about his safety in proclaiming such an unpopular view, he carried into his pulpit not only his sermon manuscript but also a loaded pistol.
At the bottom of the original Declaration of Independence, the Continental Congress ordered copies of the Declaration first be sent not to town clerks or newspapers but to parish ministers, who were "required to read the same to their respective congregations, as soon as divine service is ended, in the afternoon, on the first Lord's day after they have received it."
During the war, more than a hundred colonial ministers served as chaplains in the Continental Army, and a lesser number of Anglican clergy, sympathetic to the loyalist cause, joined British regiments. As a result, many congregations found themselves with empty pulpits during the war.
Most colonial legislatures exempted pacifists, such as Quakers and Mennonites, from military duty, though fines ...
You have reached the end of this Article Preview