Baptist Power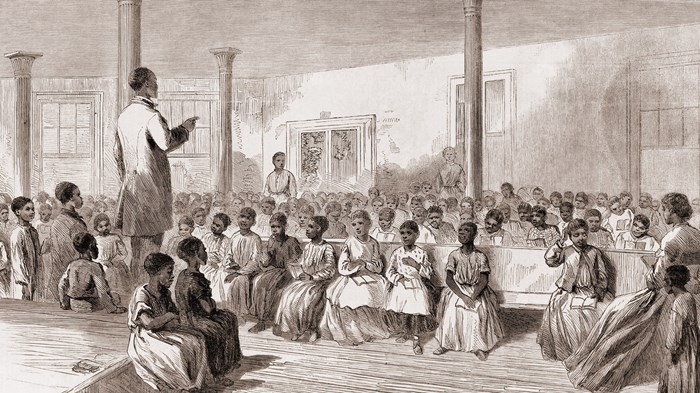 They can arguably be termed the most authentic "protestants" in modern church history. Only a handful of black Baptist churches were allowed to exist before the Civil War, but they were known for their arguments for the "brotherhood of man" and against the institution of slavery. From this sprinkling of churches came a thriving denomination that a mere century later produced the Revs. Adam Clayton Powell, Jr., Martin Luther King, Jr., and Jesse Jackson—products of the black Baptist tradition of activism.
In the 1700s, white Baptists rarely evangelized slaves, although records show occasional examples of black members. First Baptist Church of Providence, Rhode Island, notes that 19 African Americans held membership as early as 1772.
The first black Baptist institution, however, came from the South when slave owners permitted the ministry of slave preachers. The first of these was Harry Cowan of North Carolina, a servant of Thomas L. Cowan, who gave his slave "privilege papers" so he could preach anywhere on his four plantations.
George Liele, who preached powerfully on plantations in South Carolina and Georgia, expanded this institution by helping to establish the earliest independent black Baptist churches (see "The Expatriate Option," p. 32). But Liele and his companions were the exception. Generally, black slaves were not allowed to have their own churches, pastors, or preachers.
This oppression intensified after Nat Turner (himself a Baptist preacher) led his 1831 rebellion (see "God's Avenging Scourge," p. 28). Within a year, Virginia legislators prohibited any black, free or slave, from conducting religious meetings. Other southern states followed suit.
In the North, ...
You have reached the end of this Article Preview