Literature of Protest: Alexandr Solzhenitsyn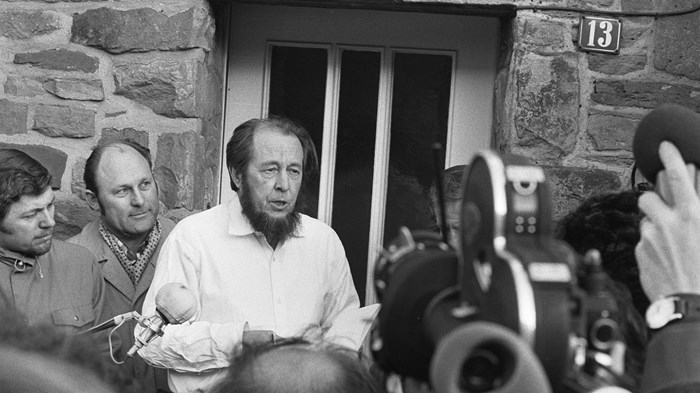 A high school teacher in his hovel far from home spends every spare minute writing—and then burying the manuscripts in jars. Who could have guessed that he was changing history? A Soviet-era joke set in the future has a teacher asking who Soviet president Leonid Brezhnev was and a schoolgirl replying, "Wasn't he some insignificant politician in the age of Solzhenitsyn?"
As a boy, Alexandr Solzhenitsyn planned to find fame through commemorating the glories of the Bolshevik Revolution. But as an artillery captain, he privately criticized Stalin and got packed off to eight years in the prison camps. There, the loyal Leninist encountered luminous religious believers and moved from the Marx of his schoolteachers to the Jesus of his Russian Orthodox forefathers: "God of the Universe!" he wrote, "I believe again! Though I renounced You, You were with me!"
After prison, Solzhenitsyn poured out once-unimaginable tales of the brutality of Soviet prison life. With One Day in the Life of Ivan Denisovich, the unknown author became lionized worldwide as a truth-telling freedom-fighter. A publishing event that Premier Nikita Khrushchev authorized as part of his de-Stalinization campaign looks, in retrospect, like the first crack in the Berlin Wall.
The Gulag Archipelago, a history of the Soviet concentration camps, prompted the Kremlin to ship the author westward in 1974.
At home, Solzhenitsyn had scolded the Soviet leaders for their attempted "eradication of Christian religion and morality" and for substituting an ideology with atheism as its "chief inspirational and emotional hub." But once in the West, he scolded Western elites for discarding "the moral heritage of Christian ...
You have reached the end of this Article Preview