Forgotten Reformer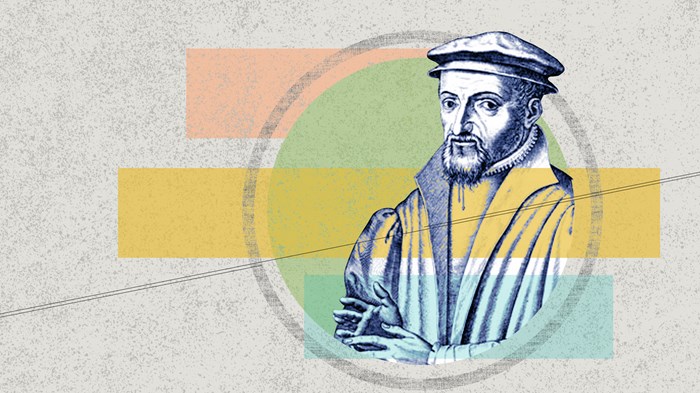 No tourist in Geneva can miss the impressive Reformation Monument with its four towering figures: John Calvin, Guillaume Farel, Theodore Beza, and John Knox. Some visitors might even notice a series of reliefs on the statue's base, which depict various scenes from the Genevan Reformation. Yet only a sharp-eyed observer is likely to spot in one of the reliefs a spare man with a long beard preaching to a crowd of intent listeners: Pierre Viret, now virtually forgotten among the major reformers.
A changed man
Viret was born in the obscure village of Orbe, near Lausanne, in 1511. One of three sons of a poor tailor, Viret was a precocious child who benefited from a new village school where several of the teachers were trained humanists and suspected Lutherans. He developed an interest in the classics and theology which, in 1528, led him to study for the priesthood. He entered the Collège de Montaigu at the University of Paris at about the time Calvin was leaving and Ignatius Loyola was enrolling.
Viret left Paris two years later a changed man. The new Protestant ideas that were flourishing at the great university led to Viret's personal commitment to Christ.
Returning to Orbe, he found the village divided into Protestant and Catholic factions. Then Farel, the traveling evangelist largely responsible for this division, challenged young Viret to become a minister of the Gospel and to preach the Reformation in his native village. Viret resisted, then yielded to what the older man seemed to be certain was the will of God for Viret's life.
Viret possessed outstanding gifts as a Gospel orator. He won Orbe over to the Reformation. He was then asked to preach in Payerne, where he was badly wounded when a band of Catholics ...
You have reached the end of this Article Preview