The Brilliant Career of Joseph Kiwanuka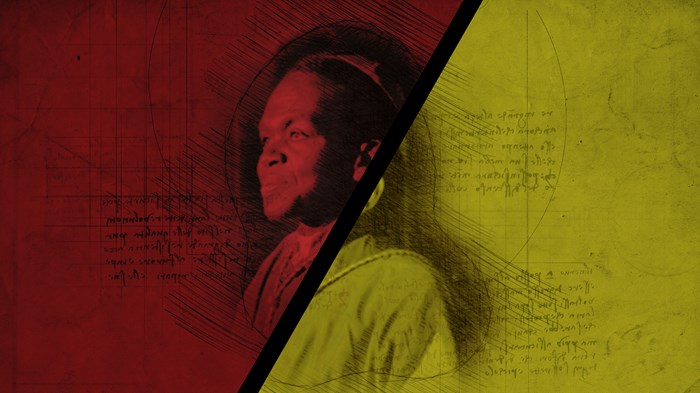 Tulidde Buddu—we have eaten Buddu; we have made it our own!" The cry spread through the ranks of the native Ugandan Catholic clergy on a bright day in May 1939, when the news broke that Joseph Kiwanuka, a young Ganda (ethnic Ugandan) missionary-priest, had been nominated bishop of Masaka. This British East African region was prime real estate—it encompassed Buddu County, the heart of the Catholic mission to Uganda—and it was to be led by the first native African bishop of modern times.
However, as the native clergy rejoiced, many European Catholic missionaries in the country were gravely concerned. In a revolutionary experiment, the Ugandans had indeed "eaten" Buddu: Masaka was now the first diocese on the continent administered wholly by African clergy rather than European missionaries. Among the white missionaries, doubts remained. Were the natives ready to lead their own church? Masaka would be a test for a continent.
The man at the head of this experiment, Joseph Kiwanuka, rose impressively to meet the larger-than-life expectations placed upon him. Under Bishop Kiwanuka, Masaka shone as an example of authentically African, authentically Catholic Christianity, and as a testament to the power of the Christian gospel to simultaneously transform and adapt to local culture.
A Ganda in robes
Born in 1899, Joseph Kiwanuka was raised in a devout Catholic home on the shores of Lake Victoria. Each day, his father led the family on the eight-mile trek to Mass at the nearest mission station.
Soon after Joseph's fourteenth birthday in 1913, African Catholics rejoiced when Bishop Henri Streicher ordained the first native Ugandan priests, Basil Lumu and Victor Mukasa Wameraka. Soon afterward, Father Wameraka visited Mitala Maria Mission Elementary School, where Joseph attended. The young Kiwanuka was so impressed with the sight of a Ganda man in clerical robes that he decided he, too, would seek ordination.
After completing five years at a minor seminary, a middle and high school for boys aspiring to the priesthood, Joseph enrolled at Katigondo Major Seminary. He drew the attention of Streicher, now an archbishop, with his extraordinary academic abilities.
The archbishop, who had labored in Africa his entire career, had one overarching pastoral priority: "To get one indigenous priest is for me more important than to convert 10,000 people." Although Joseph was young, Strei-cher recognized his promise as a future leader.
However, Streicher understood that, despite Joseph's brilliance, he would never be given leadership in the African church without training in Rome. So after his ordination in May 1929, Father Kiwanuka packed his few earthly belongings and sailed for Italy.
The first black White Father
A black priest who constructed elegant philosophical arguments in perfect Latin deeply impressed the faculty of the Pontifical Angelicum University. Kiwanuka earned a licentiate and doctorate in canon law. In 1932, he defended his dissertation on the marriage contract with superb composure, patiently working out the intricacies of canon law for his readers. He graduated summa cum laude. As he boarded his ship to return to Uganda, Rome was abuzz over the young African who was clearly the intellectual superior of many European clergy.
Back home he entered the Society of Missionaries of Africa, known as the White Fathers for their cassocks. He became the first black White Father in the order's history. After several pastoral appointments, Kiwanuka was made a seminary professor at Katigondo, where he trained future priests to take the gospel to their own people.
Meanwhile, the Ugandan church was changing. Streicher retired in 1933, and Rome divided his old diocese in two. Masaka, the larger half, was administered for six years under a vicar general, while Rome delayed acting upon Streicher's wishes that an African be ordained as bishop (a move rumored to be opposed by British authorities).
In 1939, when Kiwanuka reached the age of 40, the newly ascended Pope Pius XII acted decisively. Like Pius XI before him, the pope believed that "the missions in Africa represent today the richest harvest of conversion," and that Africans were the most effective missionaries on their own continent. He appointed Father Kiwanuka vicar apostolic over Masaka, a position that would evolve into a full bishopric once Masaka was formally declared a diocese.
The reaction was swift and intense. Protest arose from missionaries in Masaka, who believed the church in the area was still too young to be handed over to the natives. On the other hand, Ugandan clergy praised the wisdom of the pope, saying that like a good father, he had (in the words of historian John Baur) "given his grown up son the best part of his property." At the center of the controversy stood a fundamental question about missions: when ought the missionary labor be handed over to the convert?
The making of an African apostolate
Amid the uproar and rejoicing, Joseph Kiwanuka was consecrated at St. Peter's in Rome on May 25, 1939 by Pope Pius XII, with retired Archbishop Streicher assisting. Bishop Kiwanuka took the phrase Monstra Te Esse Matrem, or "Demonstrate Your Motherhood" as his insignia—a challenge to himself, his diocese and his church to live out authentic catholicity and show motherhood to all people.
Upon his return, Bishop Kiwanuka placed 56 well-trained African priests at the head of Masaka parishes. These priests were often related to those they served through complex kinship ties; their intimate relationship with African society resulted in more nuanced evangelism. Kiwanuka followed Streicher's example of sending his brightest seminarians to Europe for further education. In Masaka, the vision of a self-governing, self-perpetuating African church was a bright spot on a continent still struggling under paternalism, colonialism, and racism.
Although much of his work as a bishop was administrative, Bishop Kiwanuka's days were anchored by devotional practices. Each morning began with private prayer, followed by an hour of meditative prayer with the diocesan staff. The bishop faithfully celebrated daily Mass, and he stopped at noon each day to pray the Angelus. Kiwanuka closed his days with evening prayer and the Rosary.
As the African colonies moved towards independence, Bishop Kiwanuka played an increasingly public role preparing his nation for self-rule. In his own diocese, he established elected lay parish councils and parents' associations for church schools, and he taught the importance of lay responsibility for local institutions.
He served on the Buganda Constitutional Committee in 1955 and authored the influential pastoral letter, "Church and State," which urged democratic maturity and rule of law as the nation sought independence. Describing movements around charismatic personalities such as the infamous Milton Obote as "snare[s] hidden in the ground," he warned prophetically, "now if anyone wants to tread on it and is caught in it, everyone will be able to tell him: After all, you trod on it while you saw it clearly." The day after Kiwanuka's death, Obote abolished the constitution and seized power.
In 1960, two years before Uganda gained independence from the British, Joseph Kiwanuka was appointed Archbishop of Kampala. By now, as Adrian Hastings writes, "the moral authority of the Archbishop—a man of great experience and firmness of mind—was vast."
Living legacy
Thus armed, Archbishop Kiwanuka set off to the Second Vatican Council in 1962. He faithfully attended the Council sessions and argued eloquently for incorporating traditional African music into the liturgy and for partnering with other denominations in ministry to Africa.
As Archbishop of Kampala, Kiwanuka advocated the canonization of the Martyrs of Uganda, Catholic Christians murdered in Uganda between 1885 and 1887. On Mission Sunday in 1964, with great joy and tears in his eyes, Kiwanuka assisted Pope Paul VI at St. Peter's as, for the first time, black African Christians were declared saints.
Archbishop Kiwanuka did not live to see the end of Vatican II; he fell ill in February 1966 and died soon after.
Pope Paul VI visited Kampala three years later and consecrated no fewer than 12 African bishops in Kiwanuka's old cathedral, several of whom had ministered under Kiwanuka. As he looked out at the face of the African Catholic Church shaped by Joseph Kiwanuka, he said: "You can and you must have an African Christianity. … Now you Africans are your own missionaries, with an indigenous apostolate totally your own."
Sarah Dahl is a freelance writer living in Minneapolis, Minnesota.