Delegating Tasks In the Small Church: Two Options and Six Lessons
When there's little help available, we can either do fewer activities or train more disciples. Here are six ways I learned to do both.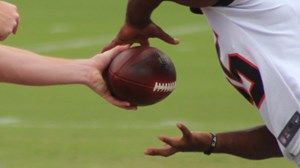 "Delegate, pastor. Delegate."
I've heard that wise advice hundreds of times. Literally hundreds.
During the first few years pastoring my current church, one of my deacons, named Ron Cook, said it to me constantly. Whenever he caught me doing something ...
Continue Reading ...
Five Simple Steps to Mentor New Believers (Without Overworking the Pastor)
Small churches can use our personal touch to help new believers grow in the way that suits them best.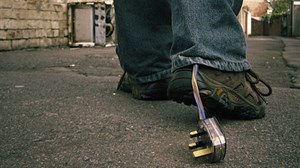 My church doesn't use a discipleship curriculum.
Instead, as I wrote about in my previous two posts, we mentor people.
Those posts ...
Continue Reading ...
Mentoring Is Better than Curriculum: Seven Steps to Better Discipleship
How to implement Jethro's plan and Jesus' process to turn believers into disciples. Whatever size your church is.
Pastoring a small church is not for the timid.
Even the tools that are supposed to help us can leave us feeling more discouraged.
Discipleship curricuum, for instance. Whether it's designed for kids, youth or adults, most of it seems to target bigger churches. Small ...
Continue Reading ...
Serious About Discipleship? Mentoring Is Better Than Curriculum
Small churches have a serious advantage when it comes to discipleship. If we'll use the right tools.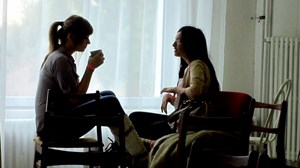 "What discipleship curriculum do you recommend for small churches?"
I get asked that question a lot. And my answer almost always disappoints the questioner.
We don't use a discipleship curriculum in our church.
I'll get to why – and what ...
Continue Reading ...
Don't Like How Your Church Is Changing? This Is For You
My tribute to those who feel left behind when you don't recognize your own church anymore.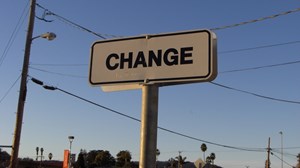 Image: m.a.r.c | Flickr
If you're a long-time, faithful church member who doesn't like the way your church is changing, I have one thing to say to you.
Thank you.
For what? We'll get to that soon. But first I want to tell you a short story.
Trying to Keep Up
"What ...
Continue Reading ...
Start in the Shallow End: How to Make Changes Without Sinking Your Church
How to make those first much-needed changes as pain-free as possible.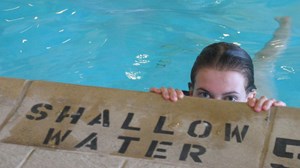 Change is hard.
Don't make it harder than it has to be.
If I could only give one piece of advice to pastors who are struggling to turn a dying, unhealthy, static church into a fresh, healthy, innovative one, this would be it:
Do the easy parts first.
It's ...
Continue Reading ...
Adapt Or Die: 6 Steps to Becoming an Innovative Church
How to foster an atmosphere where new ideas are celebrated and the gospel is honored.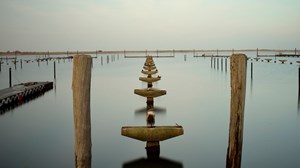 Adapt or die.
That's especially true in small churches.
The good news is, because of our size, small churches have the ability to adapt more quickly than our larger counterparts. Like steering a speedboat instead of an ocean liner.
Sadly though, that's not ...
Continue Reading ...
When Hollywood Goes to Church: 18 Stereotypes
A lighthearted look at what we've all learned about church and the ministry from TV and movies.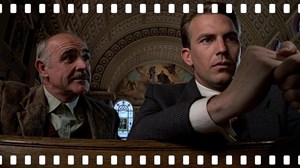 Pastors are used to being misunderstood. It goes with the job description.
But what if the only "facts" we knew about churches and pastors were what we saw on TV and the movies?
Ugh.
Hollywood has been telling stories that include churches and pastors for ...
Continue Reading ...
How to Tell If a Small Church Is Strategic or Stuck
5 types of strategically small churches, and 4 types of stuck churches. Which one are you?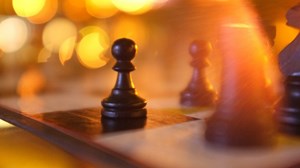 Just because a church is small doesn't mean it is stuck.
But the truth is, many small churches are stuck.
If small churches want to keep being vital elements in Jesus' Great Commission strategy, we need to be able to tell the difference between a strategic small church ...
Continue Reading ...
11 Types of Healthy Churches That Often Stay Small
No church should settle or stay stuck. But not every healthy church gets bigger.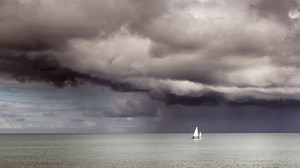 "If a church stays small, they must be doing something wrong. It can't possibly be healthy."
This has been an underlying assumption of many in the church growth movement. (Although it's usually more subtly stated than that.) But, as with any assumption, ...
Continue Reading ...
Never Settle for a Small Church (No Matter How Big It Is)
When our dreams for our church end at our church doors, we're dreaming too small.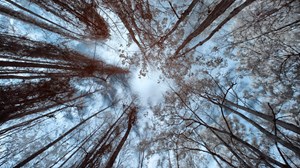 Many people think I'm settling for less when I talk about the value of small churches. Yes, they've actually said that to me.
I appreciate their concern. But they don't need to worry. I'm not settling for less.
I would be settling for less if my entire goal ...
Continue Reading ...
Follow Karl
Read More from Karl
Free Newsletters