Church Leadership
August 26, 2015
Mentoring Is Better than Curriculum: Seven Steps to Better Discipleship
How to implement Jethro's plan and Jesus' process to turn believers into disciples. Whatever size your church is.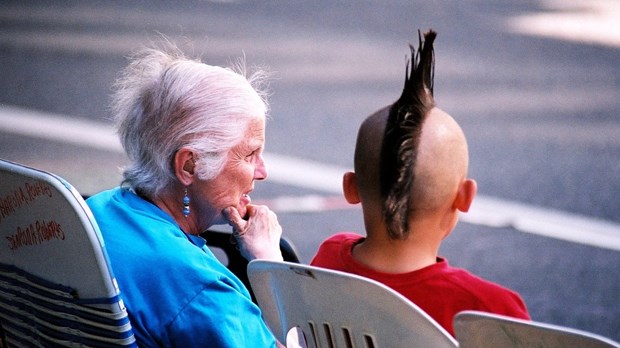 Pastoring a small church is not for the timid.
Even the tools that are supposed to help us can leave us feeling more discouraged.
Discipleship curricuum, for instance. Whether it's designed for kids, youth or adults, most of it seems to target bigger churches. Small churches often don't have the space, the money or the minimum number of students and workers to do the program right.
The good news is, discipleship is possible in any size of church by using the most proven, time-tested, successful discipling process of all. The process Jesus, Paul and the early church used.
A process called mentoring.
But mentoring has been replaced by curriculum for several generations in the western church. It's been so long since mentoring was a normal part of many church's lives that many of us have forgotten how to do it. In fact, many of us have forgotten that we can do it at all.
The Mentoring Preference
Yes, we need curriculum that's better adapted to smaller churches. But, as I pointed out in my previous post, Serious About Discipleship? Mentoring Is Better Than Curriculum, curriculum should be used to supplement mentoring, not replace it.
We need a serious attitude adjustment about the value of mentoring.
Small churches don't have to mentor, we get to mentor!
Small churches don't have to mentor, we get to mentor!
If we want to feel sorry for anyone, we should feel sorry for the big churches. They have too many people to mentor, so they're stuck using curriculum. (Not really, but it's nice to think about, right?)
Jesus didn't use curriculum. And teaching big crowds was not his preferred discipleship method. In fact, he never discipled people in large groups. Because you can't disciple people that way. Yes, you read that right. Even Jesus couldn't disciple people in large crowds.
The biggest group Jesus ever put serious time into was 70. But he focused on 12. And even those 12 were often narrowed down to three.
Yes, Jesus taught crowds. And he loved them. He even had pity on them.
But he trained the disciples. He walked with them. He explained "why" to them.
Jesus never gave us a point-by-point list of how his mentoring process worked. He didn't need to. That had already been done thousands of years before he was born.
My seven points are my best shot at taking the best from Jesus and Jethro and combining them into something I can follow. They aren't perfect. But they've worked for us.
Pivot is a part of CT's Blog Forum. Support the work of CT. Subscribe and get one year free.
The views of the blogger do not necessarily reflect those of Christianity Today.
Join in the conversation about this post on Facebook.