Serious About Discipleship? Mentoring Is Better Than Curriculum
Small churches have a serious advantage when it comes to discipleship. If we'll use the right tools.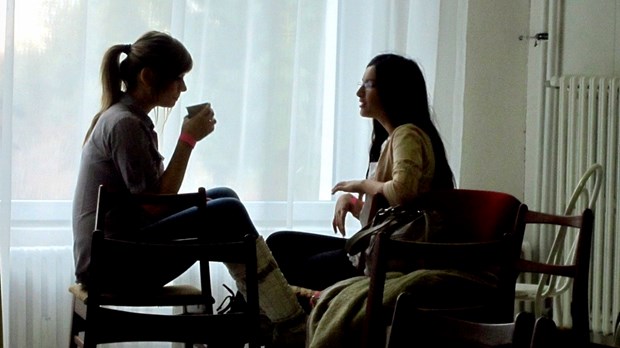 "What discipleship curriculum do you recommend for small churches?"
I get asked that question a lot. And my answer almost always disappoints the questioner.
We don't use a discipleship curriculum in our church.
I'll get to why – and what we do instead – in a moment. But first, I have a question.
How well does your church disciple believers? If you're like most church leaders, you probably feel like you don't do it as well as you'd like to.
This is especially true for small churches. You've looked through curriculum, maybe even tried some of the highly-recommended programs that have worked well in the big churches you admire. But for most small churches, they don't seem to work. They haven't worked in my church either. That's why we stopped using them.
Why didn't they work for us?
Because curriculum is not the best way to disciple people.
No, using curriculum isn't bad. There's some great curriculum out there and I'm grateful for every believer and every church that has been helped by it.
But curriculum isn't the ideal way to disciple believers in most churches for one simple reason – because most churches are small. And people in smaller groups, including smaller churches, don't learn best with classroom-style curriculum. They learn best by another, so-old-it's-new learning style.
Mentoring.
Mentoring is better than curriculum.
Especially for discipleship.
Mentoring was how Jesus, Paul and the rest of the early church discipled new believers.
Mentoring was how Jesus, Paul and the rest of the early church discipled new believers.
Discipleship isn't primarily about knowing theology and memorizing verses – as important as that is. The essence of discipleship is, as Paul put it, to "Follow my example, as I follow the example of Christ." (1 Cor 1:11 – NIV)
Overcoming Our Classroom Bias
We've almost abandoned mentoring in favor of curriculum in most of the western church world.
The skeptics will tell us it's because companies can make money selling us curriculum. There's no money to be made in mentoring. While it's never wise to discount the role money plays in many of our bad decisions, I think putting the blame on the profit motive is misguided, simplistic and unnecessarily cynical in this situation.
I think the reasons are less sinister and much more boring.
It's about old habits dying hard. We're used to doing it this way. We're so accustomed to learning in a classroom setting that it's hard for us to think of doing it any other way.
Pivot is a part of CT's Blog Forum. Support the work of CT. Subscribe and get one year free.
The views of the blogger do not necessarily reflect those of Christianity Today.
Join in the conversation about this post on Facebook.