5 Steps to a Great Last-Minute Christmas Sermon Idea
If you're scrambling to find a fresh idea from the Christmas story for Sunday and Christmas Eve, these steps might help.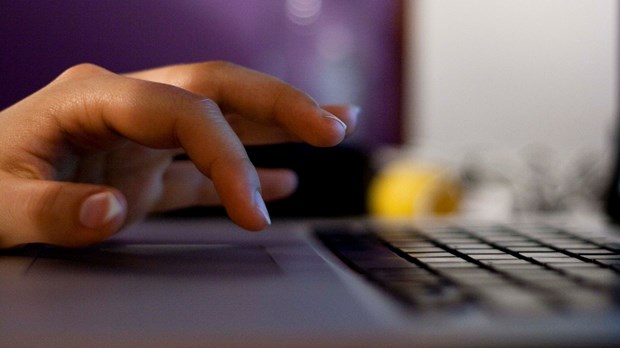 Image: Judit Klein | Flickr
39 verses. Less than 900 words.
That's everything Matthew and Luke wrote about the birth of Jesus.
If you add Jesus' genealogies and the birth of John the Baptist, you can more than triple its length. But if you go the other direction and remove the Magi who, as we know, were never at the manger, it drops from 39 verses to 28.
However you look at it, there are not a lot of words there.
I'm about to preach my 24th Christmas at the church I pastor. Every year I preach two or three Christmas-themed messages. That's 60-70 messages on 39 verses. Almost two per verse. To the same congregation.
Overcoming Christmas Preacher's Block
By contrast, the Gospels use 711 verses to tell the story of the crucifixion and resurrection. Now that's something I can sink my teeth into year after year.
So why am I telling you this? Because we've all faced the same difficulties.
Coming up with something fresh to say from the 39 verses of the Christmas story can be very difficult – even discouraging.
Preacher's Block is a challenge during the best of times, but if you're a small church pastor like me, you probably do the Saturday Night Scramble more often than you'd like to admit. And now you have a Christmas Eve and/or Christmas Day message to do, also. Coming up with something fresh to say from the 39 verses of the Christmas story can be very difficult – even discouraging.
Over the decades I've discovered a handful of principles that help me meet this challenge and find something fresh from this wonderful, timeless, but oh-so-short story. Here are five of them.
1. Keep Learning
One of the wonders of God's Word is that the Gospel writers were able to pack more content into 39 verses under the anointing of the Holy Spirit, than most people can produce in volumes of writing or years of blogging.
Just when I think I know everything there is to know about this story, I pick up another book, find a new blog, hear a new teaching or just read the story again, and I find a fresh twist I never saw before.
We don't know the whole story. None of us do. Keep looking. There's always something to discover.
2. Be a Myth Buster
People like escaping into in a good fantasy book or movie. And they like pretending about Santa with their kids at Christmas. But there's one place they shouldn't get fiction. When people come to church, they expect pastors to get our biblical facts straight.
Maybe it's because of how brief the biblical account is, but there are more misunderstandings about the Nativity story than any other passage of scripture.
Pivot is a part of CT's Blog Forum. Support the work of CT. Subscribe and get one year free.
The views of the blogger do not necessarily reflect those of Christianity Today.
Join in the conversation about this post on Facebook.