The Myth of Inevitable Congregational Growth
Many churches don't grow beyond a certain size no matter how healthy they become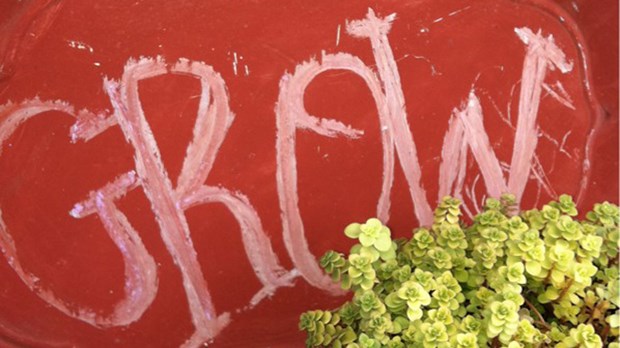 Image: Growinnc | Flickr
A healthy church does not inevitably mean a numerically growing congregation.
I used to believe that it did.
After all, I've read about the "truth" of inevitable congregational growth in every church leadership book written in the last 30 years. I even taught it myself.
I don't believe it any more. It's a myth.
Certainly the growth of the church – as in all believers everywhere – is inevitable. Jesus said he'd build it and he has. Relentlessly. Sometimes despite us. For over 2,000 years the church has been the most consistently growing organism in history. And it's not done yet.
For over 2,000 years the church has been the most consistently growing organism in history. And it's not done yet.
But that universal church growth doesn't necessarily translate into the numerical growth of individual congregations - even healthy ones.
How can I state that seemingly counter-intuitive fact with such confidence? A simple thing called reality. The evidence stubbornly refuses to back up the idea of inevitable congregational growth. Specifically, this evidence:
Some churches grow numerically without being healthy
Many churches that stay small are very healthy
Many churches don't grow beyond a certain size no matter how healthy they become
There have been healthy churches for 2,000 years, but megachurches are a very recent phenomenon
There's obviously something else going on that produces church growth in addition to the essential elements of a healthy church. Several somethings actually.
Those "extras" are not the subject of this post, or even of this blog, so I won't be outlining them here. But you can find them in most church leadership books or blogs. They include advanced leadership skills, administrative abilities, cultural realities, fundraising acumen and much, much more. They are good skills to have. The church needs them. But, while they can be operated in tandem with church health, they're not necessary for church health.
Numerical Growth Takes More than Health
Have you ever asked yourself why there are so many books, seminars and websites devoted to breaking church growth barriers? If growth is inevitable for a healthy church, shouldn't the instructions for breaking growth barriers be about how to do worship, ministry, discipleship, fellowship and evangelism better?
Certainly, instruction on church growth has church health at its core, but isn't just about church health. Why? Because everyone knows that numerical church growth – especially continual, mega, explosive church growth – takes more than that.
Pivot is a part of CT's Blog Forum. Support the work of CT. Subscribe and get one year free.
The views of the blogger do not necessarily reflect those of Christianity Today.
Join in the conversation about this post on Facebook.