The Big Ask: Another No-Fault Reason Most Churches Will Never Be Mega
Most pastors can't make The Big Ask. Thankfully, it's not needed for a healthy church.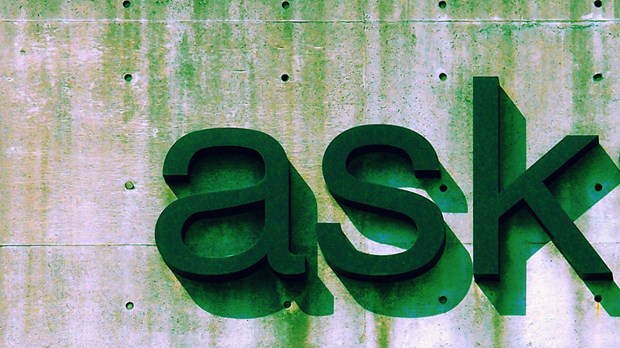 Image: Ray Larabie | Flickr
"Most churches will never be mega, because you can't build megachurches on regular givers alone. You need some huge donors. And there's not one pastor in a million who can successfully do The Big Ask. Who can put their arm around the shoulder of a wealthy donor and convince them to donate a million dollars."
Recently, someone cited that quote to me after hearing it from a megachurch pastor.
As soon as I heard it, I thought "of course!" It's one of those obvious truths that you can't believe you never thought of before.
It could have been included as the tenth entry on my post, 9 No-Fault, No-Excuse Reasons Many Healthy Churches Stay Small. Instead, it will have to stand on its own. Which it probably deserves to.
Here are seven important truths we need to know about The Big Ask:
1. The Big Ask Is Almost Always Needed to Build Big Churches
My knowledge of this is limited, but I don't know of a megachurch that was built without The Big Ask. Usually several of them for every phase of the building project.
2. The Big Ask Is An Extraordinarily Rare Gift
One-in-a-million is not a exaggeration.
3. The Big Ask Is Not Needed for a Healthy Church
Healthy churches can be built without The Big Ask.
The fact that most pastors (or most people) don't have that skill shouldn't be used as an excuse for not moving the Gospel – and your church – forward. No matter what size it is.
4. Not Knowing How to Make The Big Ask Is No Reason to Feel Guilty
No one should fault any pastor for not being able to make The Big Ask.
No one should fault any pastor for not being able to make The Big Ask.
There's no reason for pastors who don't have that skill to sit in self-pity because of it.
5. The Big Ask Can Be Both a Blessing and a Curse
I wish I had that skill. I'd love to be able to raise those kinds of funds for worthy ministries. But I'm not upset that I can't do it, because I'm not sure how well I could handle it.
Church history is filled with smiling, smooth-talking religious entrepreneurs who were able to charm massive amounts of money out of both the rich and the poor. With less-than-stellar results for the kingdom of God.
I admire those who can do The Big Ask with pure motives and follow-through. But not everyone can handle it without being corrupted by it.
6. It's Important for Church Leaders to Know About The Big Ask
Small church pastors need to know that these kinds of special, out-of-the-box skills are needed to build mega-ministries. Once we know that, we realize that it's not just a matter of "if your church is healthy, it will grow."
Pivot is a part of CT's Blog Forum. Support the work of CT. Subscribe and get one year free.
The views of the blogger do not necessarily reflect those of Christianity Today.
Join in the conversation about this post on Facebook.